Once you've found your dream wedding dress, it's time to look for the perfect outfits for your Bridesmaids and let's be honest… with so many choices out there and so many possibilities it's not an easy decision. Choosing Bridesmaid dresses can be very challenging, specially If you don't know in which direction to go. Obviously, you want to ensure that your besties will look and feel amazing on your wedding day but it's not so simple to pick dresses that will fit and flatter each member of your team. It can be little overwhelming so I've prepared for you a few tips & tricks to finding the best dresses for your amazing Bridal Party.
Seasons
It's a great idea to consider what time during the year you're getting married. During winter times, wearing a long thick and heavy dress can look very festive and beautiful. The weather can be wet and windy so If you would like to keep your Bridesmaids warm, please consider some cover-ups. They will thank you for that!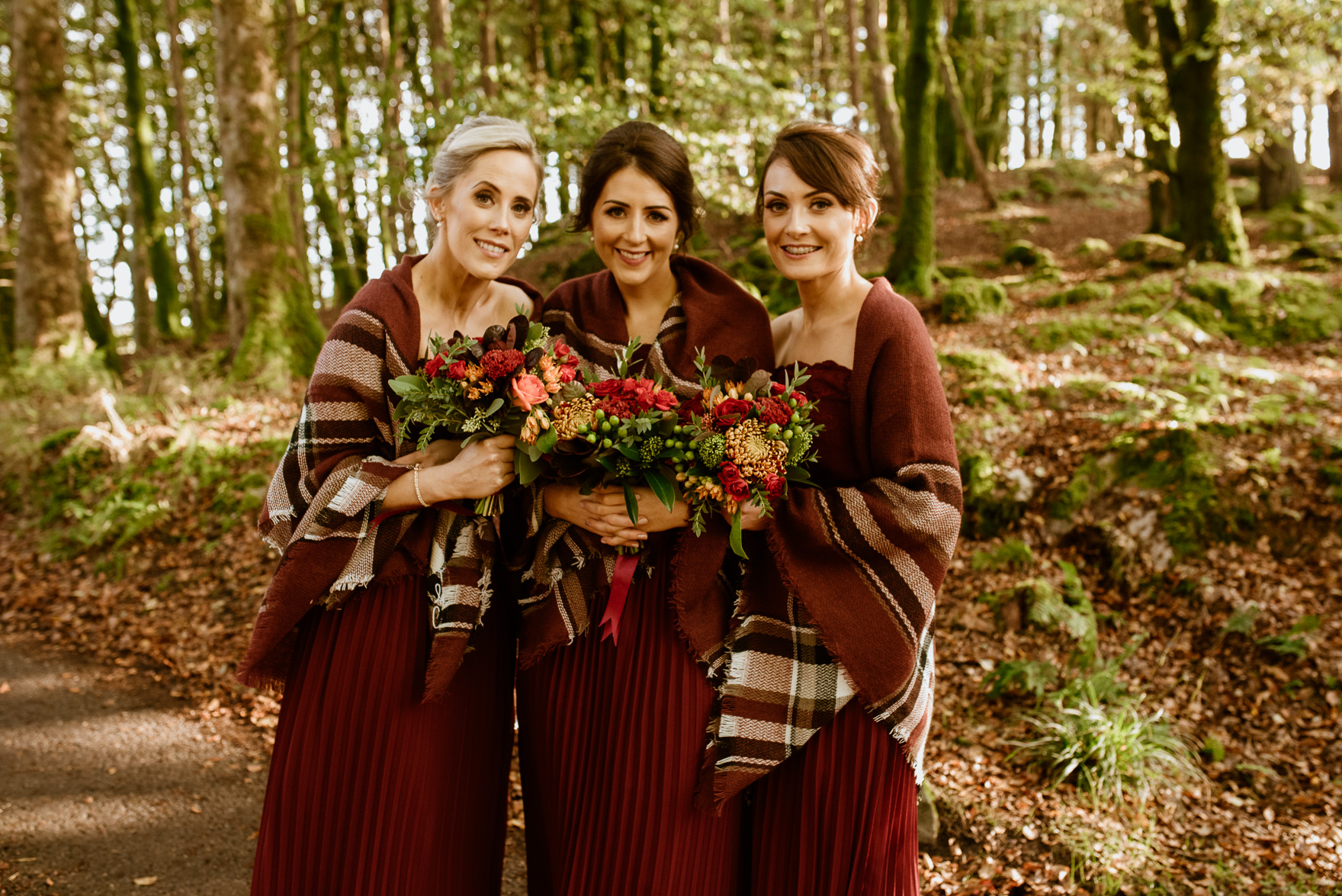 Getting married in the summer? You can consider short length dresses and forget about cover-ups! I would avoid very heavy, deep colours like eggplant / dark purple as it may not be the best choice for a daytime summer wedding.
Bridesmaid Dress Colour Palette
Choosing the colour palette for your Bridesmaid Dresses is probably the first decision you will need to make. To give you few ideas, I've listed some of the most beautiful colours and scenarios I have previously seen during my work:
Cool fresh blues look dreamy under summer skies.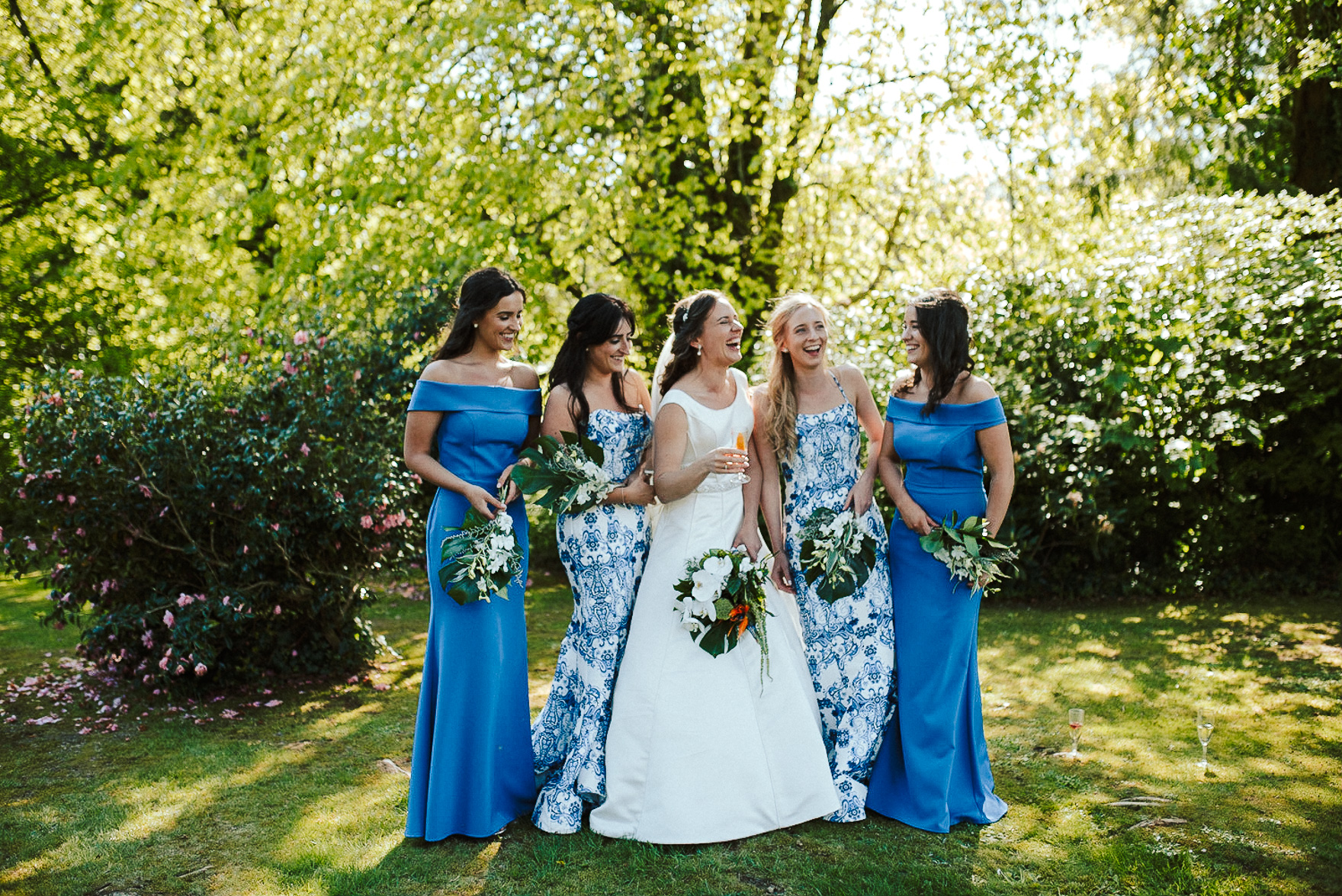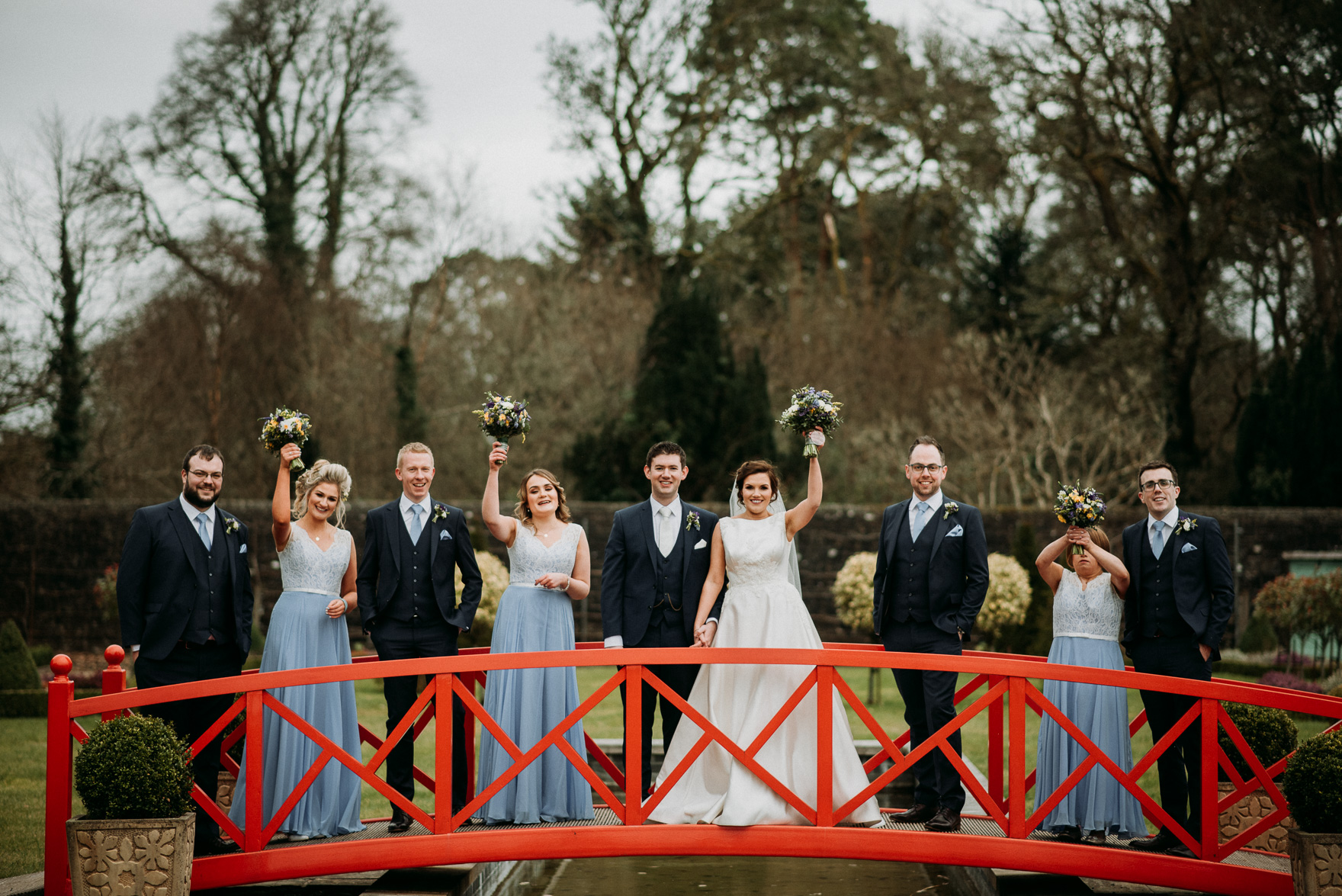 Purple is a rich and vibrant colour and is just perfect for a stylish autumn or winter celebration.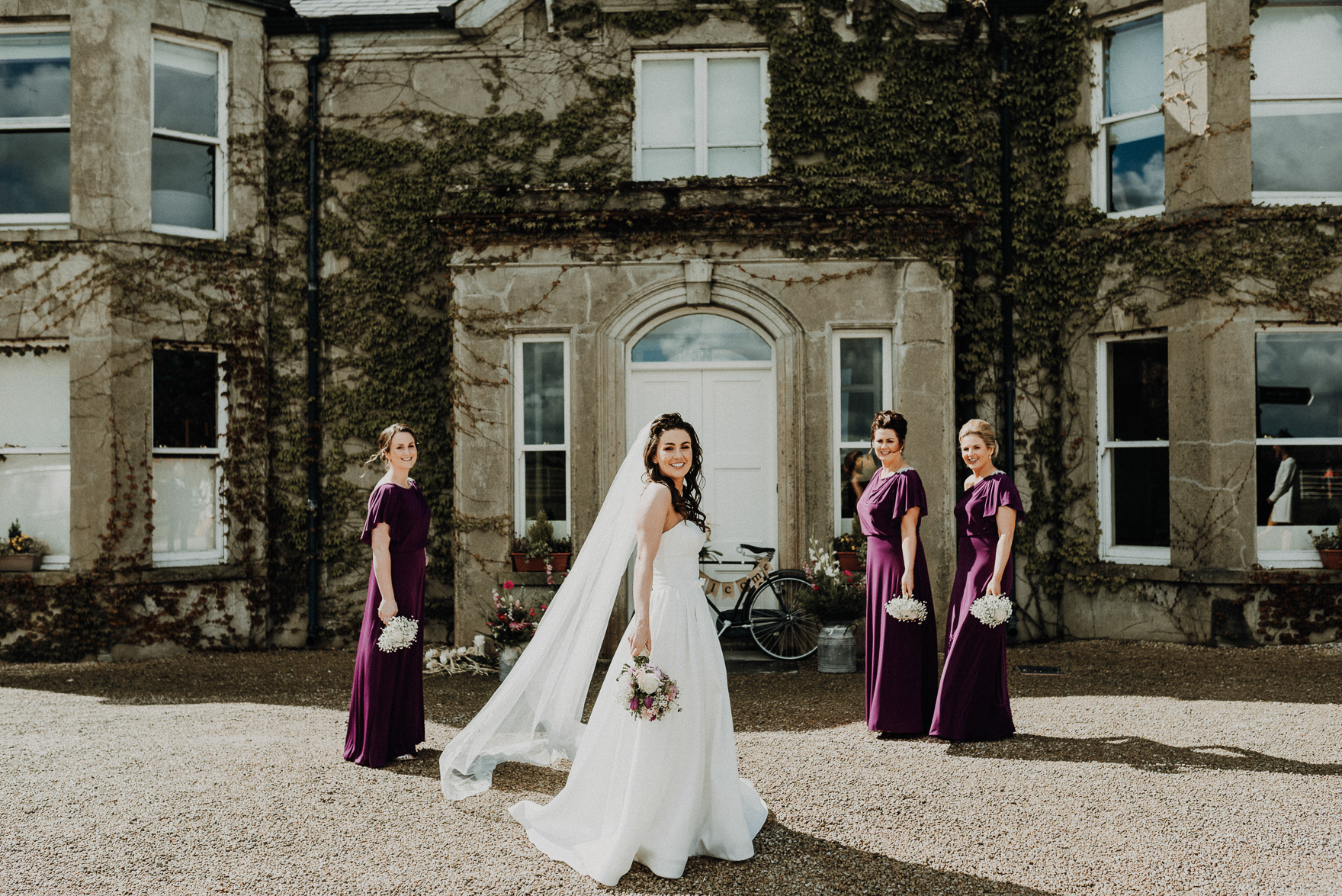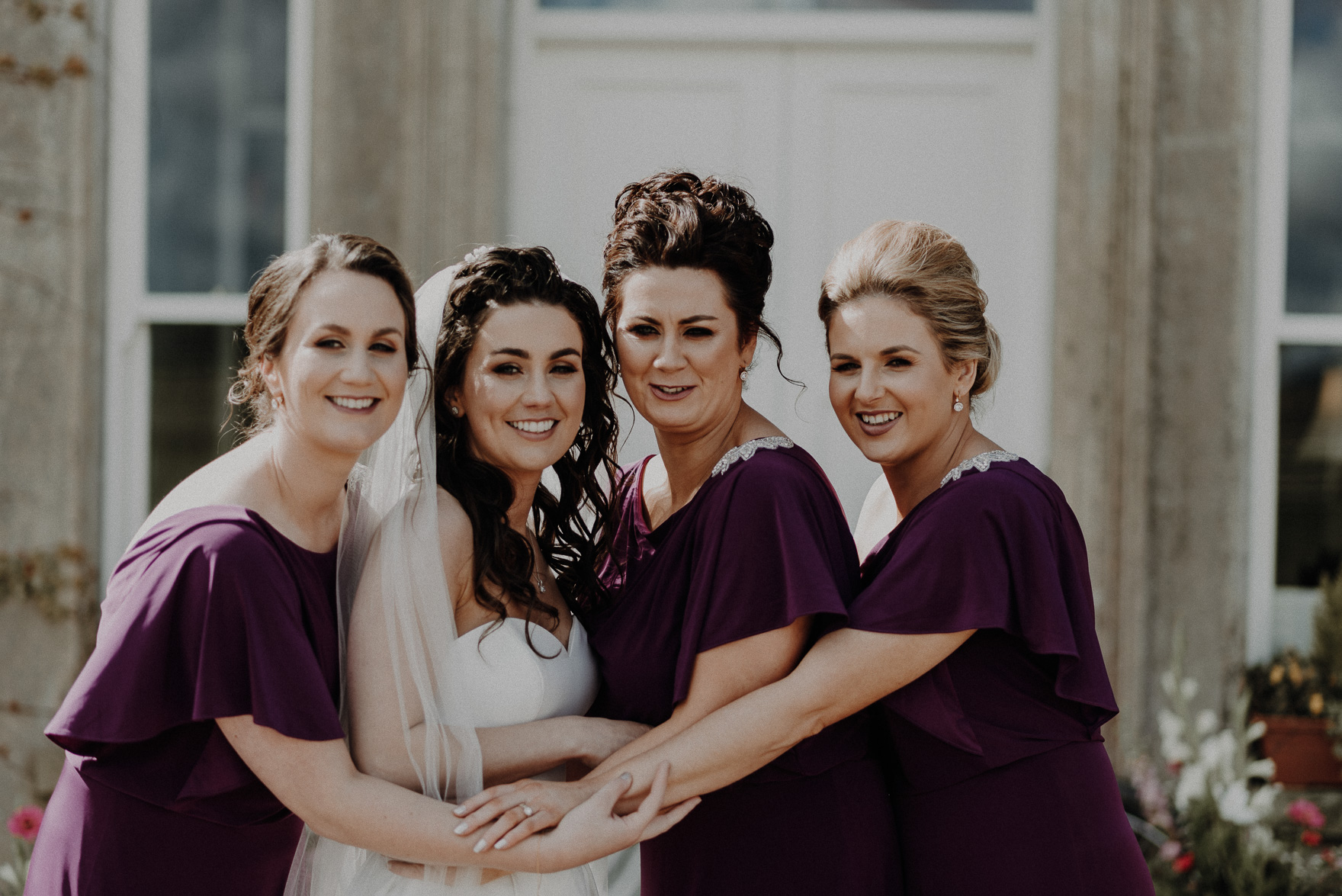 Baby pink is flattering, warm and perfect for weddings throughout the year, specially for spring and summer.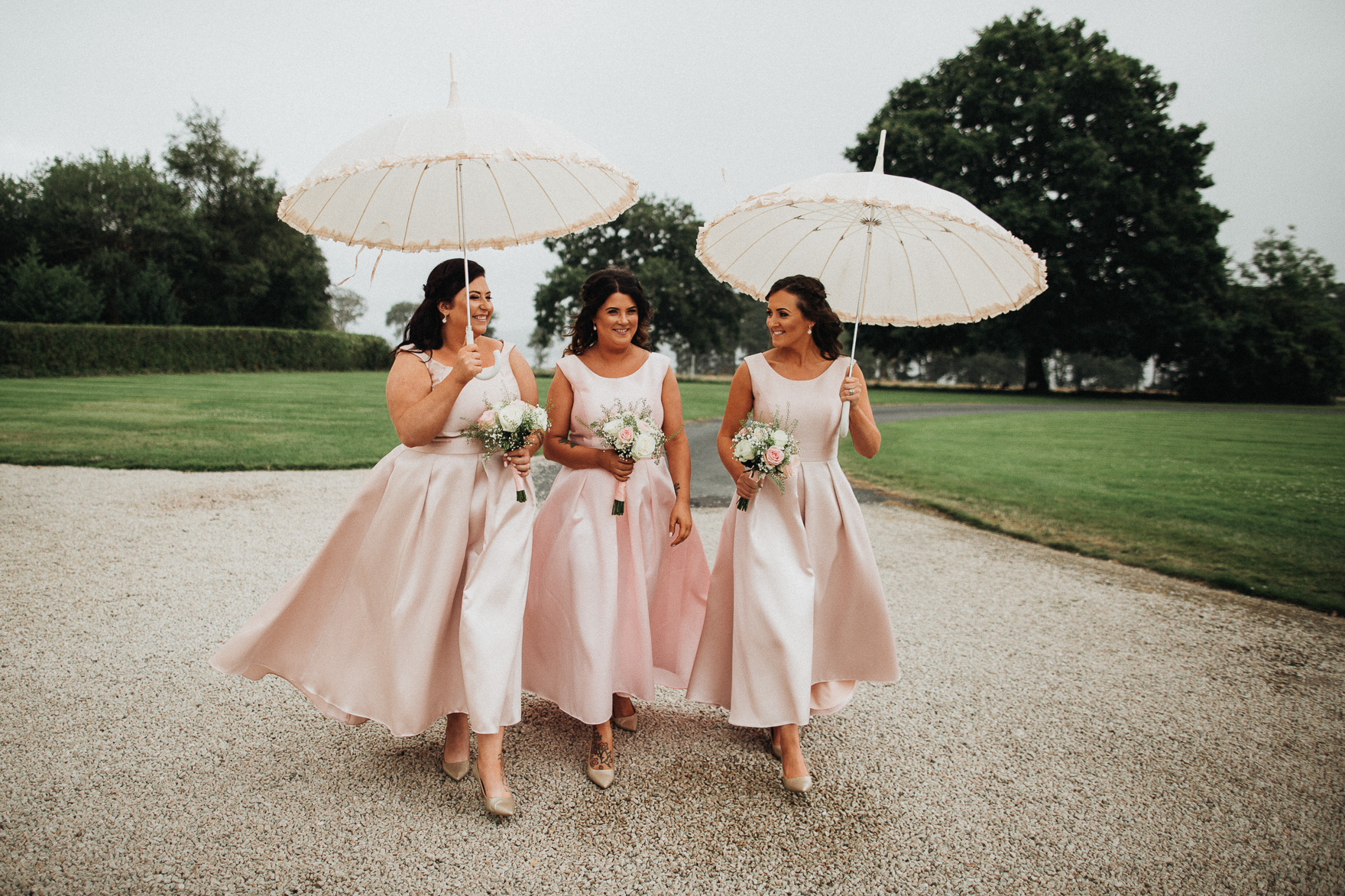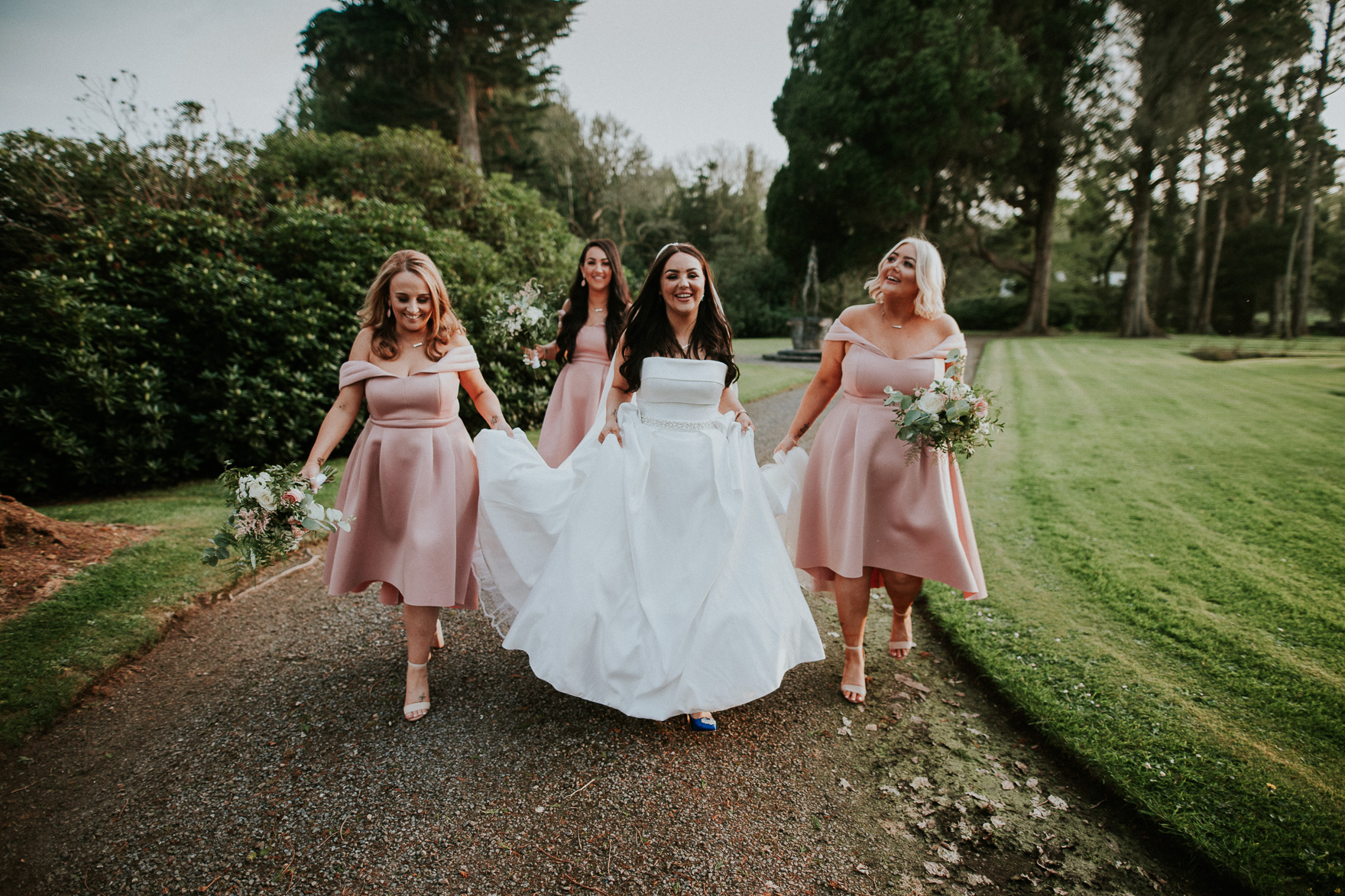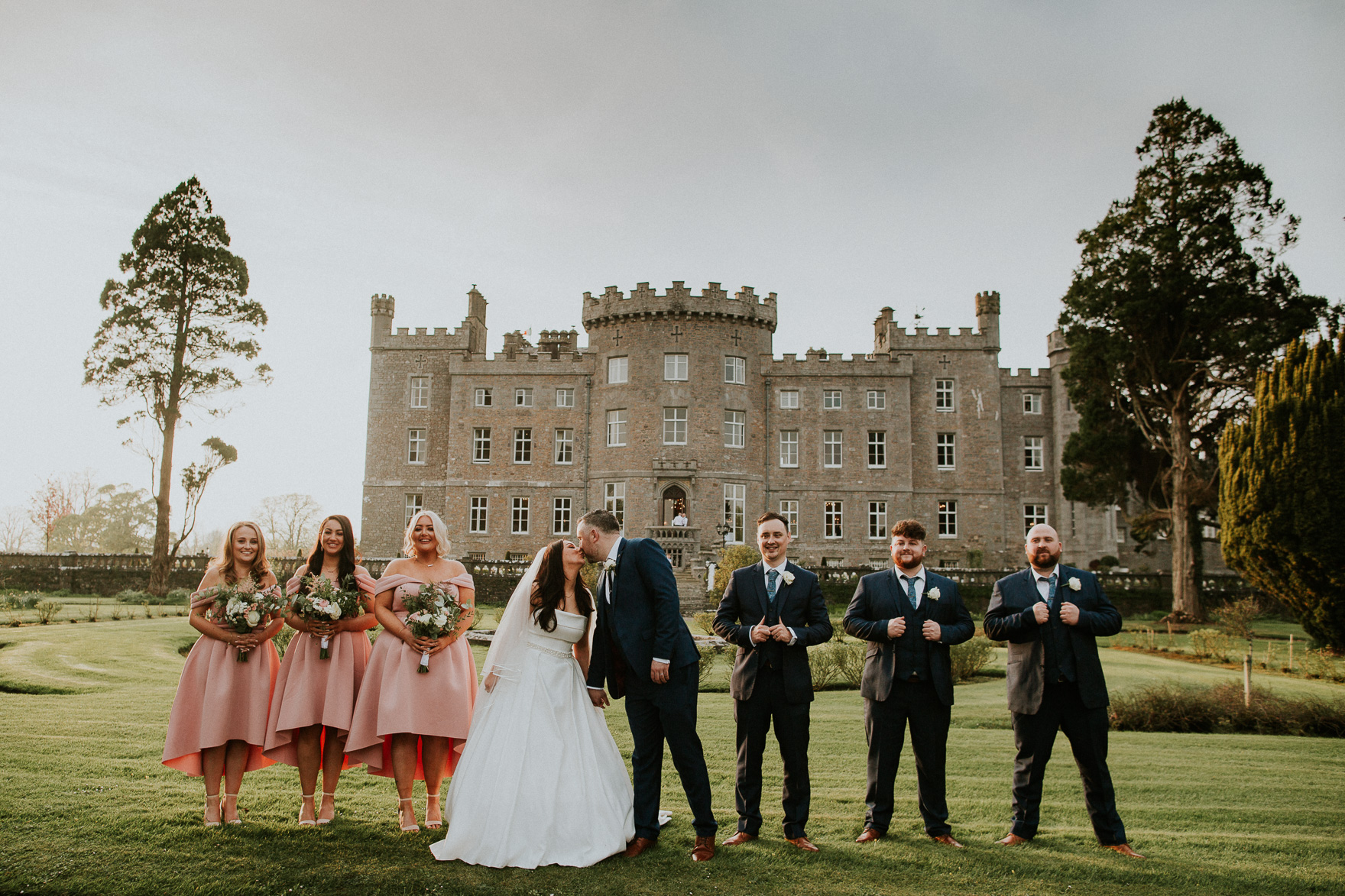 Dark green is a truly elegant colour and you can never be wrong with this choice. Dark green looks fantastic at refined traditional celebrations and it will look great at every season!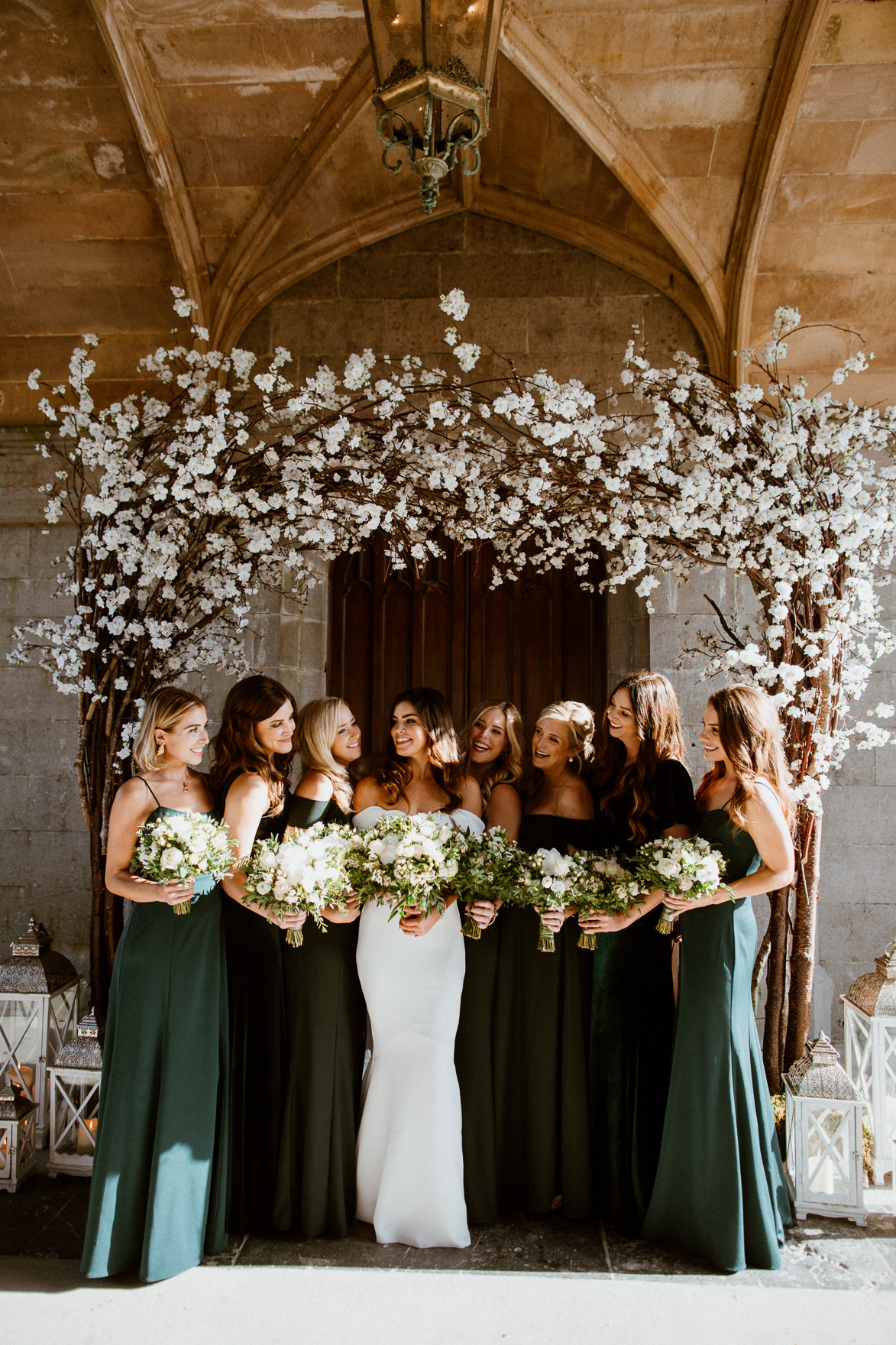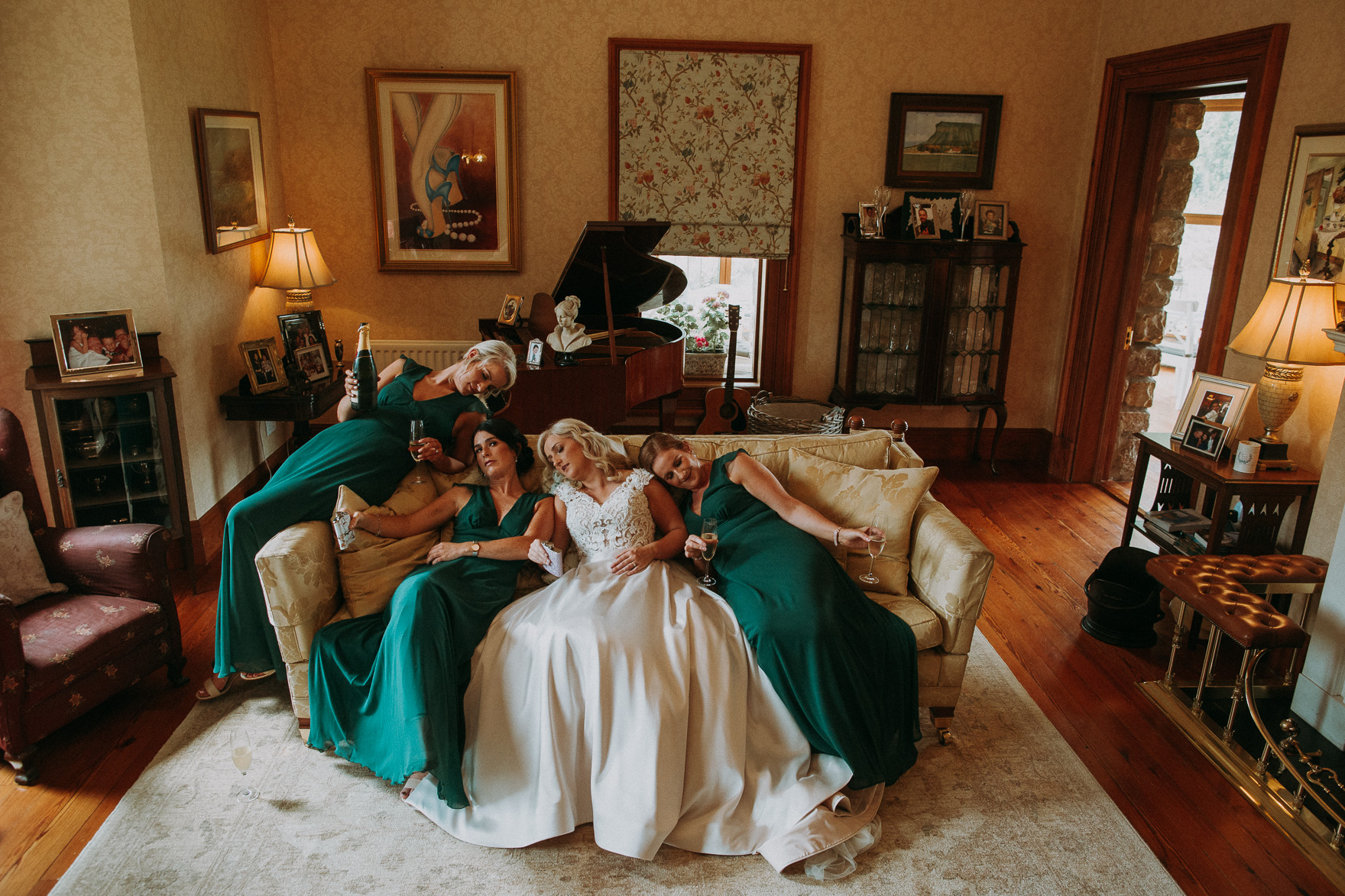 Red & burgundy colours represent happiness and warmth. Red dresses, depends on the shade, can make a perfect choice for every part of the year. Watermelon colour can be great for bright, summer wedding, while deep red or burgundy would be amazing option for autumn and winter weddings.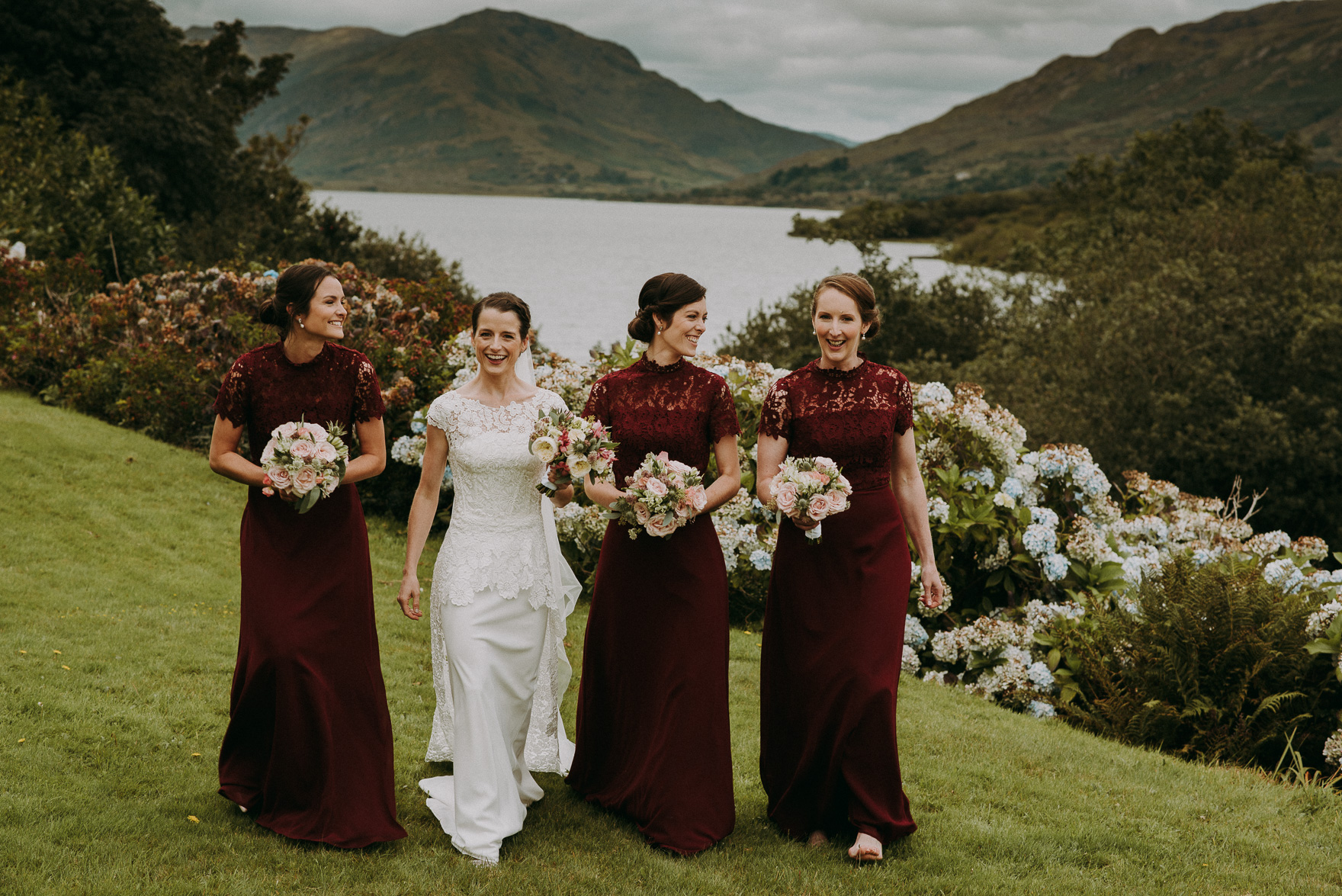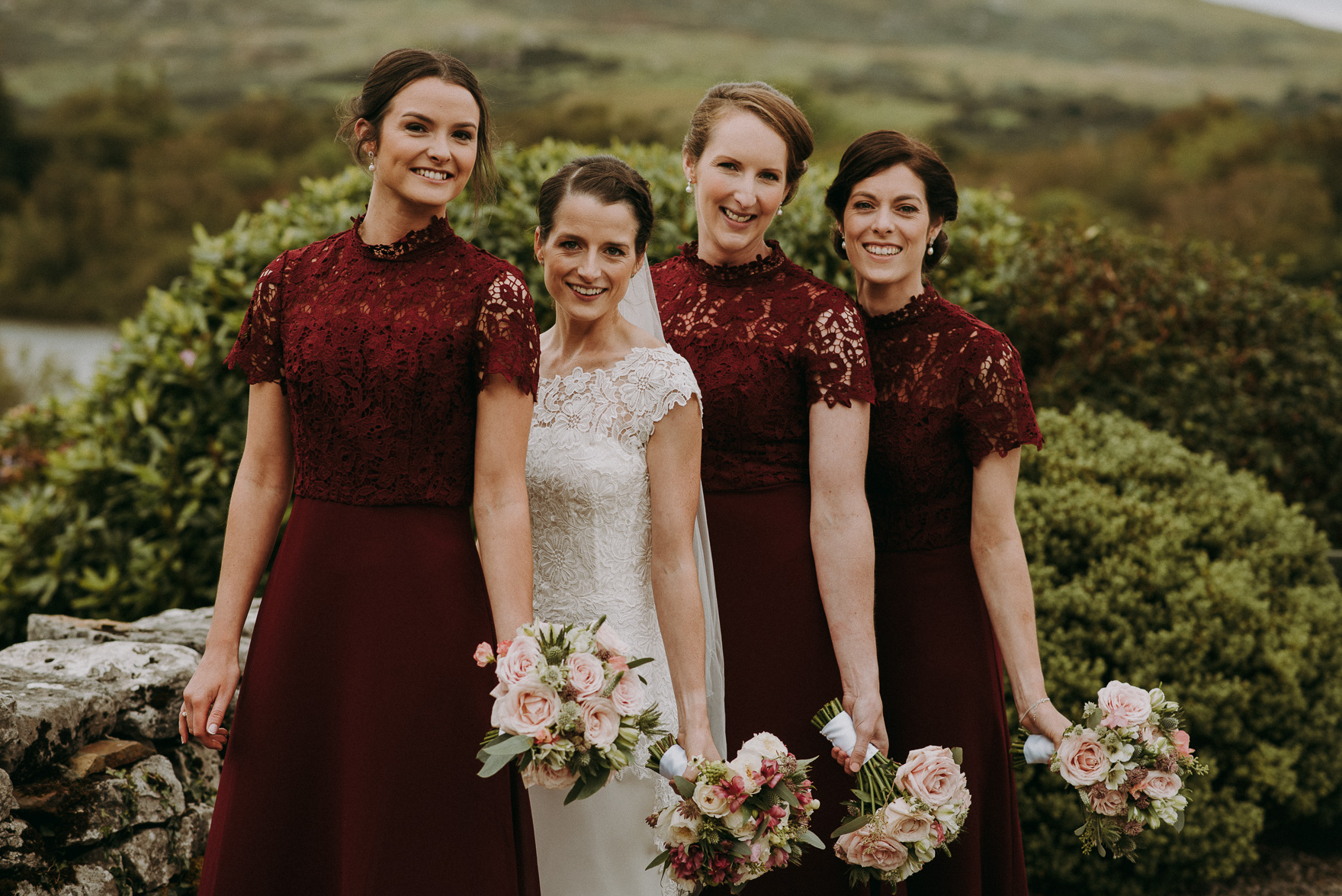 Grey dresses are modern and have a contemporary feel, these Bridesmaid dresses are super flattering. It's a super versatile colour and works well with a range of different colour palettes.
Choosing one colour, but having the dresses in different styles allows each of your Bridesmaids to choose a style that flatters her figure and it keeps everyone happy.
Also, consider that your Bridesmaids dresses should match your flowers, invites and decorations – it will create an extra beautiful effect.
Fit
It's obvious that one size does not fit every lady. This can mean that some dresses are not available in all sizes so this is something that you will need to keep in mind. Multiway dresses can be a great alternative option because that way the Bridesmaids can wear the dress however they want.
To make sure you all look great together as a Bridal Party, have a final dress fitting where you all come together, the Bride and Bridesmaids.This is an awesome time when you get together, it can get very emotional and fun!
Please note that it's much easier to alter a larger dress and the last thing you want is the dress not fitting, so I recommend that you buy one size higher (from the bust, waist and hips), this can save you a lot of time and stress if you have to return or exchange.
Comfortability
In case you didn't know… It's the Bridesmaids' job to look after you on your wedding day. Making sure that the dresses are comfortable and easy for them to move around is very key so that they can help you throughout the day without no problems. They will need to keep your train lifted from getting dirty, your veil looking flawless and to fix the little details for you. The most important thing that all your Bridesmaids feel happy and confident so that they can also be a part of your big day and enjoy their special role in it.
Bridal Accessories
Letting the Bridesmaids decide on their accessories can be a good idea as it will let their personalities shine (Brides should have some say in the matter of course). Give them guidelines, let them know the specifics like if you want pearls over crystals or that you don't want bracelets or the fact you want everyone to have stud earrings. This way you avoid any crazy surprises. Gather your Bridesmaids and go together to the mall! Turn it into a fun Bridesmaid bonding event!
Budget
It's important that you keep the costs in mind. I think most Bridesmaids know or should know that they'll have to pay for their own dresses. However, it's not a bad idea to remind them in case they don't. Be sure to consider what your friends will be able to afford, the last thing you want is to find the dress that will break their bank.
Bridesmaids are usually expected to cover the following themselves:
Hotel and Travel
Wedding Outfit
Bridal Shower (sometimes family chips in)
Bridal Shower Gift
Bachelorette Party
Wedding Present
The Knots covers this more in-depth on their blog: 6 Expenses Bridesmaids Are Expected to Cover
Cherry on Top
After you finish all the picking and you've got all the accessories, dresses and shoes, be sure to give your Groom a heads up on your choices. This way it will be a nice touch to have the Bridesmaid dresses colour coordinate with the suits accessories worn by the Best Man. Even if it's just a pocket square or a matching tie, it makes all the difference.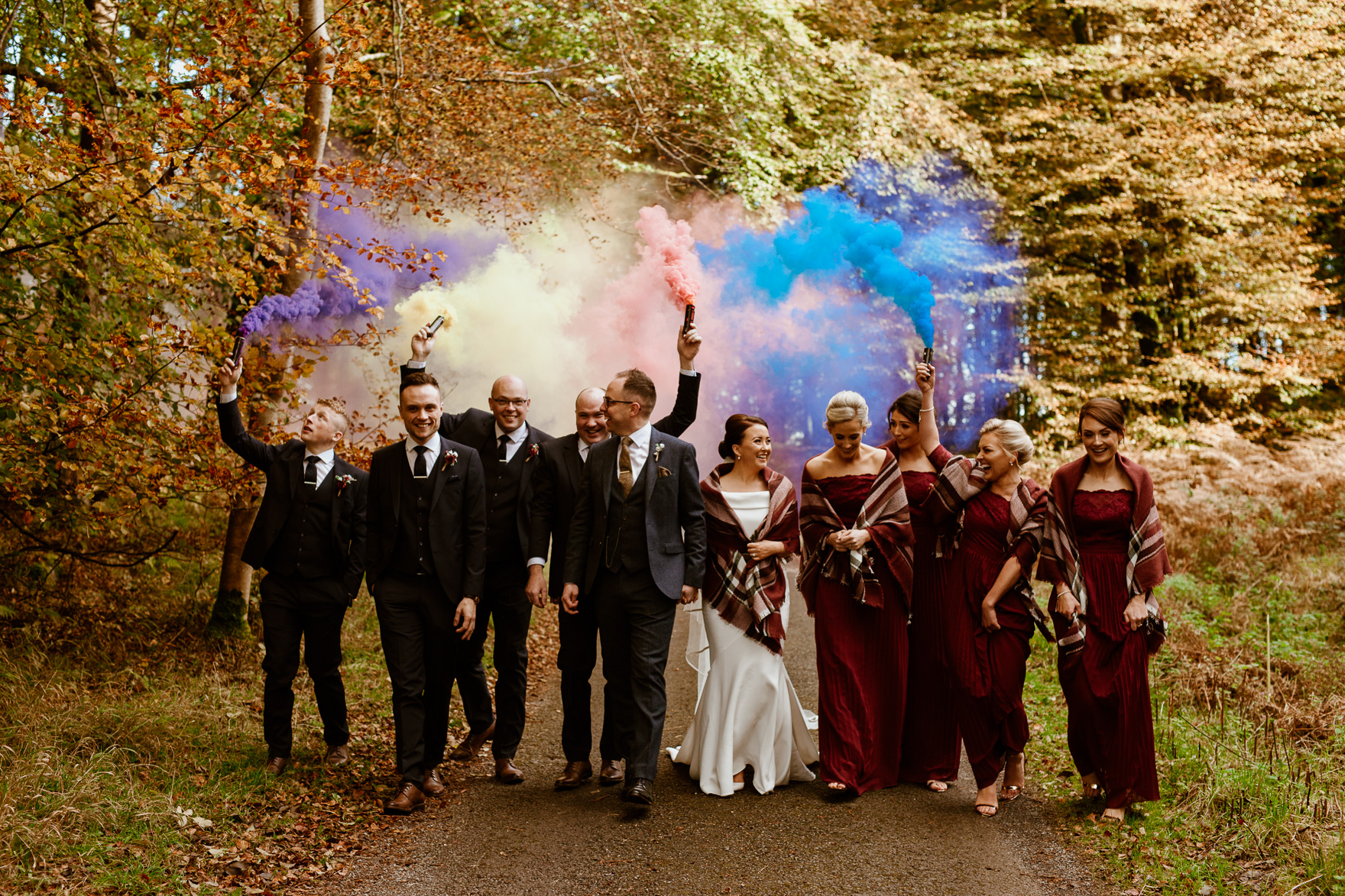 Hope that I helped you today with my tips in your search to find the best Bridesmaids dresses. Be sure to check out the rest of my Bride Guide for more of my best tips and tricks I learned from the many years of my photography experience:
Planning a Destination Wedding in Ireland or Elopement in Ireland? Please take a look at the links below:
Enjoy!