If you've been searching for Wedding Photographer in Ireland, you may have come across different professionals offering a "2nd photographer" or "2nd shooter" option. You may have seen this and question yourself – WHY? What are the benefits of having two photographers and what is the additional cost? Is it really worth it? The answer is actually "YES"! I think you should absolutely consider hiring a second shooter as it's always worth it, even if you're only planning a small wedding.
So, who is a "second shooter'' or "second photographer''?
Basically, a second shooter is someone who works beside the primary photographer, to photograph the wedding from different angles, different perspectives. He would assist the photographer throughout the whole day, every step of the way. Having a second shooter adds a whole different dimension to your finished wedding album.
Let's go through my top FOUR, most important reasons to have a second shooter at the wedding!
1. Your Photographer Can't Be at Two Locations at Once!
It's the number one reason, especially when the couple is getting ready in two separate locations and the Groom's "getting ready" before the ceremony is important for them. Of course If the Bride and Groom are less then 15 minutes drive apart from each other, it's easy enough to cover two houses by one photographer.
An assistant photographer will also help in shooting what the main photographer misses. For example: while the primary photographer is taking photos of the couple or ceremony, the second shooter can capture the expressions of the guests. One photographer could be concentrating on the details and family members, while the other is focusing on the Bride and her getting ready. While main photographer focus on the main events going on in the day, his second shooter always searches for meaningful candid shots and the emotions. Having a second photographer also means you get more photos of the special touches and in-between moments. Two photographers gives you a wider variety of angles and a more comprehensive coverage of the day.
2. Second Shooter is a Great Backup Plan in Case Something Goes Wrong!
Imagine… you hired one photographer with years of experience and back-up gear available on site but still… What if something will happen to his camera in the middle of the ceremony during the most important part? Second photographer acts as a backup photographer who can step in to take over if necessary.. If something terrible happens while your main photographer has gone to grab a glass of water, or change batteries or camera cards, for example, you've still got coverage! Having a second shooter is a perfect back-up plan as there is always a second professional who will make sure that not a moment is missed.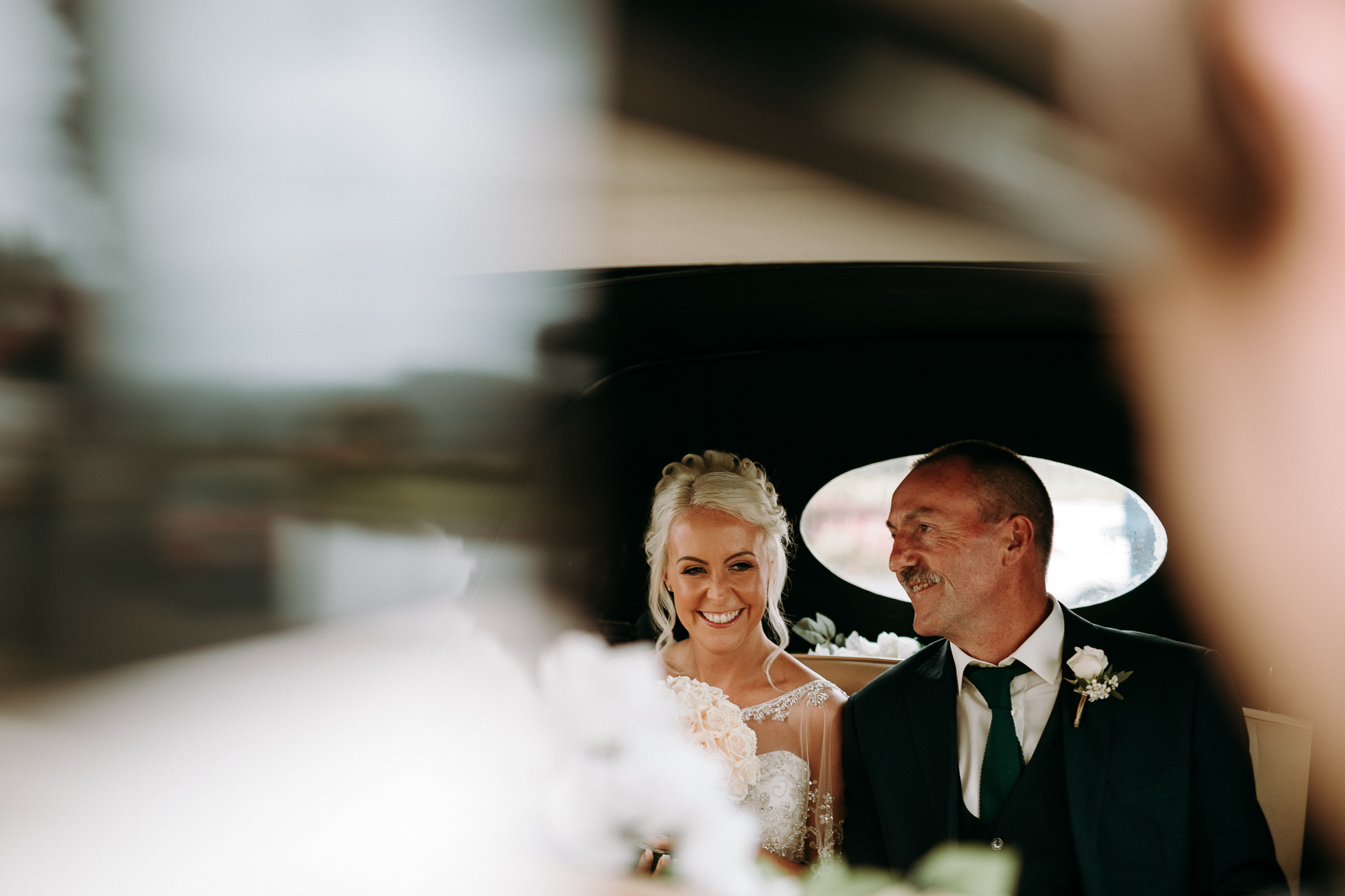 3. Second Set of Eyes Means Extra Coverage From Different Angles.
Having images photographed from a different perspective or different angle can be a perfect addition to your final wedding gallery. While your main Wedding Photographer is focused on getting the absolutely necessary shots, the second shooter will put his eyes on your guests and in-between moments. He will photograph your friends mingling and interactions between little ones. While one photographer will shoot the epic moment of Bride and her dad coming down the aisle, the other will photograph the first look expression of the Groom. During the ceremony, one photographer can photograph the Bride, while the other can capture the Groom's reaction. During your Bride & Groom session, one can photograph an epic wider shots from a distance, while the other one can photograph more intimate, emotional images from the front. During your reception, one may be shooting dancing, while another can be capturing candids and requested group shots. There are many times that having photos from different angles comes in handy! A second photographer adds creativity to your final gallery of images by bringing his/her own unique vision.
4. Second Photographer Equals More Images.
This last reason is a beautiful one! I love the idea of extra photos from your wedding day. With no questions – two photographers will provide you more images then one would! That's means more in between moments and photos of your guests enjoying the day!
Check Your Options!
Hiring a 2nd shooter doesn't have to be costly – simply talk about your options with your Wedding Photographer and more then likely he will add it to your Package for the best possible price. As you probably know I'm officially a one-man band. However I also do offer a fantastic option of having a 2nd shooter for all my wedding couples. What is the most important, I only work with other tried and tested professional photographers whom I can trust to work in a way that compliments my own style. The cooperation between us is good and neither of us will ever be that visible on your wedding day, instead, we will be in the background, taking photos you won't even know we have taken. Together, we work in an natural way as possible so you can enjoy the day to the fullest and forget about the camera. During post-production all your photos will be edited in the same style and will make a one comprehensive story-telling set of images. If you are still searching for a Wedding Photographer in Ireland or have some questions, please don't hesitate to get in touch with me via this form. I would love to find out more about your day!
Of course – don't think about this as "must have"! This is only an option you might or might not consider! If your budget is super tight or if you are simply feeling that two photographers would be too much, don't treat it as something essential. It's a great thing to have a 2nd shooter at your wedding but it's not something that you have to stick to.
LOOKING FOR MORE TIPS & IDEAS? DON'T HESITATE TO CHECK MY OTHER WEDDING GUIDES:
Enjoy!