For many of you, it may be your first time planning your wedding and you have no idea what to expect (and that's okay).
Weddings are emotional and high-stress situations for just about everyone, it's easy to get overwhelmed.
Everyone dreams of their perfect day, today I will share some of my best tips to creating a stress free wedding day.
Contents
Book Professionals
Early Preparations
Budget
Hair and Makeup
Teamwork
Ceremony
Family Photos
Forget the Weather
Unwind and Enjoy
Location
Communication
Isle Walk
Costly Savings
Book Professionals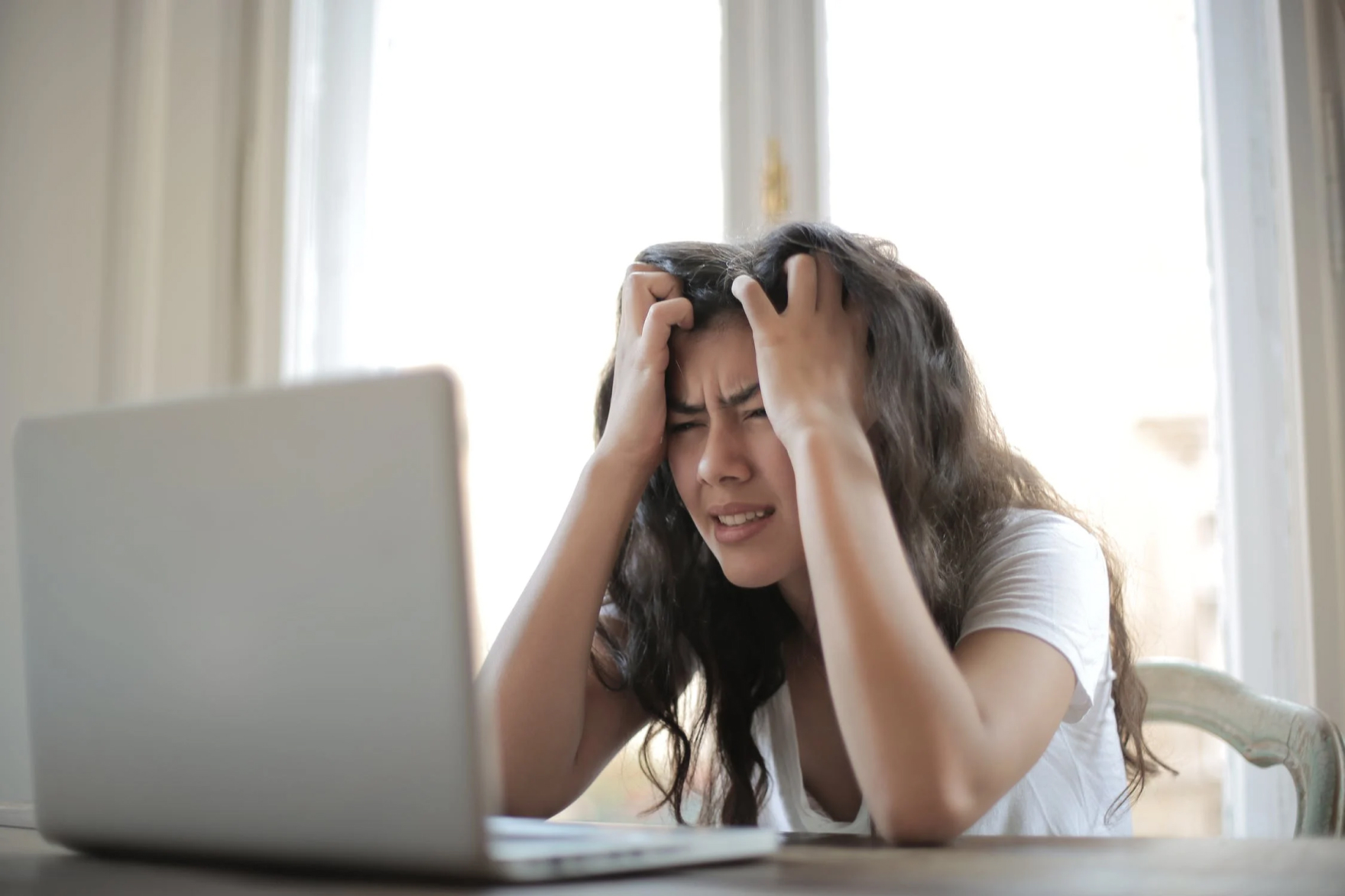 So many couples think they can do all the planning and preparations themself until they actually start the planning.
They'll have their sister be the florist, brother will be the photographer and best friend does the hair and makeup.
I would highly recommend that you have professionals take care of these tasks, when you've never done something, especially on such a tight schedule, it can become overwhelming and extremely stressful if something goes wrong.
Professionals are prepared for everything, they have back up equipment, they have procedures and techniques that no one will be able to pick up on their first day.
Early Preparations
It's crucial that you prepare everything you can the day before. During your wedding day, the time will fly by so it's important that you are at least somewhat prepared a day before.
If you need to travel the next day, make sure that you pack all the bags and have them ready on board because it's easy to forget something when everyone is running around.
Create a checklist with absolutely everything you will need, down to a hairpin.
I always recommend to all my couples that they should bring an emergency wedding day bag, anything can go wrong at any moment, I recommend you take the following but you can add on as much as you want:
Sewing Kit
Hair Grips
Plasters
Safety Pins
Nail File
Tissues
Mints
Ask your bridesmaids to help you, they can save you a ton of time and stress as they won't be feeling the pressure as much.
Budget
Prices of a wedding can end up just adding up and overwhelming you. There are certain couples who will look back and regret that they saved an extra couple hundred on photographers or catering staff.
Spend your money wisely and invest in the things for the wedding that is the most important to you.
I like to ask my couples this question, "How much would you pay for amazing memories?".
The only things you have left after your wedding will be your photos and memories…
Saving €500 on a cheaper photographer could mean all the difference, and if you look at the bigger picture, €500 is not much compared to what you will be spending anyway.
Emotions and moments cannot be recreated, you're not just paying for photos, you're paying for life long memories.
Click here if you'd like to find out more about how to pick the perfect photographer
You can find places to cut costs absolutely everywhere! Here is a quick list of things where couples have previously told me they cut out costs:
Go digital with your invitations
Buy fewer flowers
Hire amateur (but good!), musicians
Avoid Preferred Suppliers
Opt for Seasonal and Local Flowers
It's important to concentrate on the things that matter to you, don't try to fit every stereotype of a wedding into your day, if it's not what you want, don't get it…
Hair and Makeup
From a photographer's side, it would be perfect if you could plan to have your hair and makeup done around some natural light and in an open area.
Keeping the area clean and tidy would also make the photographs better as the background is clean.
If you can have your makeup done in the morning before the bridesmaids this would be ideal because that way all your morning photographs will look better if you've had your makeup done.
This way there will also be less panic and stress as you won't fear running out of time.
Teamwork
I can't stress to you enough how much stress will be lifted off your back when you ask for help.
Involve everyone you can, ask all your family members and your bridesmaids.
During the wedding, you should speak with your bridesmaids to be on top of your makeup if it ever needed a touchup they'll be there to help you out.
Ask someone to help you keep on schedule, your photographer will be great for this, they've been to many weddings, they know how a wedding should flow and the importance of keeping a schedule.
Ceremony
Personally I recommend that you get ready about 45-60 minutes (depending on how long it'll take you to get there) before the ceremony so that you have spare time to take some photographs.
This will allow you to get some great first moments with your friends and family in your dress, and if anything happens and you're running late make sure that your bridesmaids help you.
Be sure to leave some extra time for your photographer and videographer to get to you if the ceremony takes place in the city centre, this will guarantee that there are no problems last minute, anything can happen, traffic can be a pain sometimes and it's completely out of our hands.
Family Photos
It can be a huge mistake to take family photos before the ceremony, 99 out of 100 times the scene is hectic. People will be all over, running around trying to get everything done and prepared.
There is always something that gets in the way, after hundreds of different weddings, I can tell you right now that we always lose at least 10 minutes every time.
The whole household will be anxious and stressed which will reflect in the photos, during all this hustle it's not a good idea to take family photos.
The number of times I've witnessed the bride take photos before the ceremony just to realize the dress gets wet or muddy after. It can really start the day off on a bad foot, it's not worth it!
If family photos at home are an absolute must, and I mean ABSOLUTE, then it's necessary that everything is done and dusted before the shoot.
Pack all the bags, prepare the car, makeup ready, I mean everything!
Forget the Weather
It can only go two ways, you can get a nice dry day, or it will be rainy.
I tell my couples to plan for both, this way you can just forget about it. Let's be honest, no amount of worrying and stressing will change the weather.
It's completely out of our hands, the weather will be, what it will be…
All I can tell you is to prepare for anything!
Prepare yourself with the following items:
Umbrellas
Wellies
Blankets
Sunscreen
Fans
Chilled Water
As long as there are both indoor and outdoor options on the day, everything will be fine. Rainy wedding photos can be fun!
Unwind and Enjoy
Even though this will be one of the most stressful days for you it's super important that you relax and enjoy the day!
Be sure to enjoy every moment as it comes, a relaxed bride is a happy bride, and personally, this will allow me to capture the most beautiful and real emotions on the day.
Slowing down, smiling, and taking in the day bit by bit is the best way to approach a wedding.
By the end of it, you'll think that the day was too short! Everything happens so quickly and the time flies by like nothing!
Location
I recommend that you take photos in only one location. If you can find one spot which will provide you with many different options, it's better than going to two or three different locations.
Remember, time is the most valuable thing during your wedding, trying to cram many photo locations, ceremony, party, etc all in one day will not work, you'll lose valuable time travelling and the last thing you'll do is enjoy your wedding…
My Top 6 Castle Wedding Venues
Communication
Communicate with your photographer and be sure to let him know what kind of photos you want.
Look through their portfolio and get inspiration from their old photoshoots.
Put trust into your photographer and be honest with them, if you can't trust your photographer you will never have a stress free day.
Be sure to pick wisely and do good research before booking any photographer.
Meet them in person and discuss different scenes.
Click here if you'd like to find out more about how to pick the perfect photographer
Isle Walk
When you enter the ceremony, take a moment to look at your friends and family.
Slowly walk down and chat with your dad.
I recommend that you do not look at the camera. You don't need to look for your photographer, it's their job to find you.
I've shot the most beautiful photographer when the couple has their most private and meaningful moment. These photographs can't be staged.
It's pure magic and it's just natural interactions between the groom and bride.
Costly Savings
I can't stress to you enough how key it is to pick the right photographer.
Booking a photographer is like an investment, you put your trust into the fact that they will capture all the great moments of your day and leave you with breathless images you can keep and look back at forever.
I've laid out to you what traits a professional photographer should have and what the RISKS are with saving the extra €500 – €1000 in the blog below.
Click here if you'd like to find out more about how much is a wedding photographer is in Ireland?
You will be sharing the most important day in your life with this person.
Wouldn't you be devastated if you found out that the €700 you saved ruined your wedding album?
After the wedding, it's too late to fix this problem… Remember, the only things you will have left when it's all finished are your memories and photographs, the last thing you want is to be left disappointed.
Thank you very much for reading until the end, I hope you enjoyed these tips!
How much would you pay for amazing memories?
Wojciech.