Are you recently got engaged and considering having a destination wedding in Ireland? Congratulations! You couldn't be more right. If you are planning the most memorable day in your life, the destination is the most important factor to consider. Every year more and more couples are looking for adventurous wedding locations and picking Ireland as their number one choice. My aim is to help you with the wedding planning process and give you some key informations.
1. What Makes Ireland a Perfect Wedding Destination?
With no doubt, Ireland is one of the most magical countries in the world and has a wide range of stunning venues for your wedding day. From amazing, green landscapes, incredible coastlines, dramatic cliff tops, to picture-perfect real live castles and beautiful, luxury resorts. An amazing wedding scenery is practically guaranteed.The Irish people are well known around the globe as very friendly, hospitable, relaxed and laid back. This is a reason why Ireland is called a country of 'a hundred thousand welcomes.'
Another great advantage of a destination wedding in Ireland is that you easily combine your wedding trip with your honeymoon. You have already traveled abroad, so why not to use your opportunity to know this country even better? If you are not having a big party travel with you and you plan to travel to Ireland with just a few close friends and/or family members, feel free to check my Elopement in Ireland guide for more info and inspirations.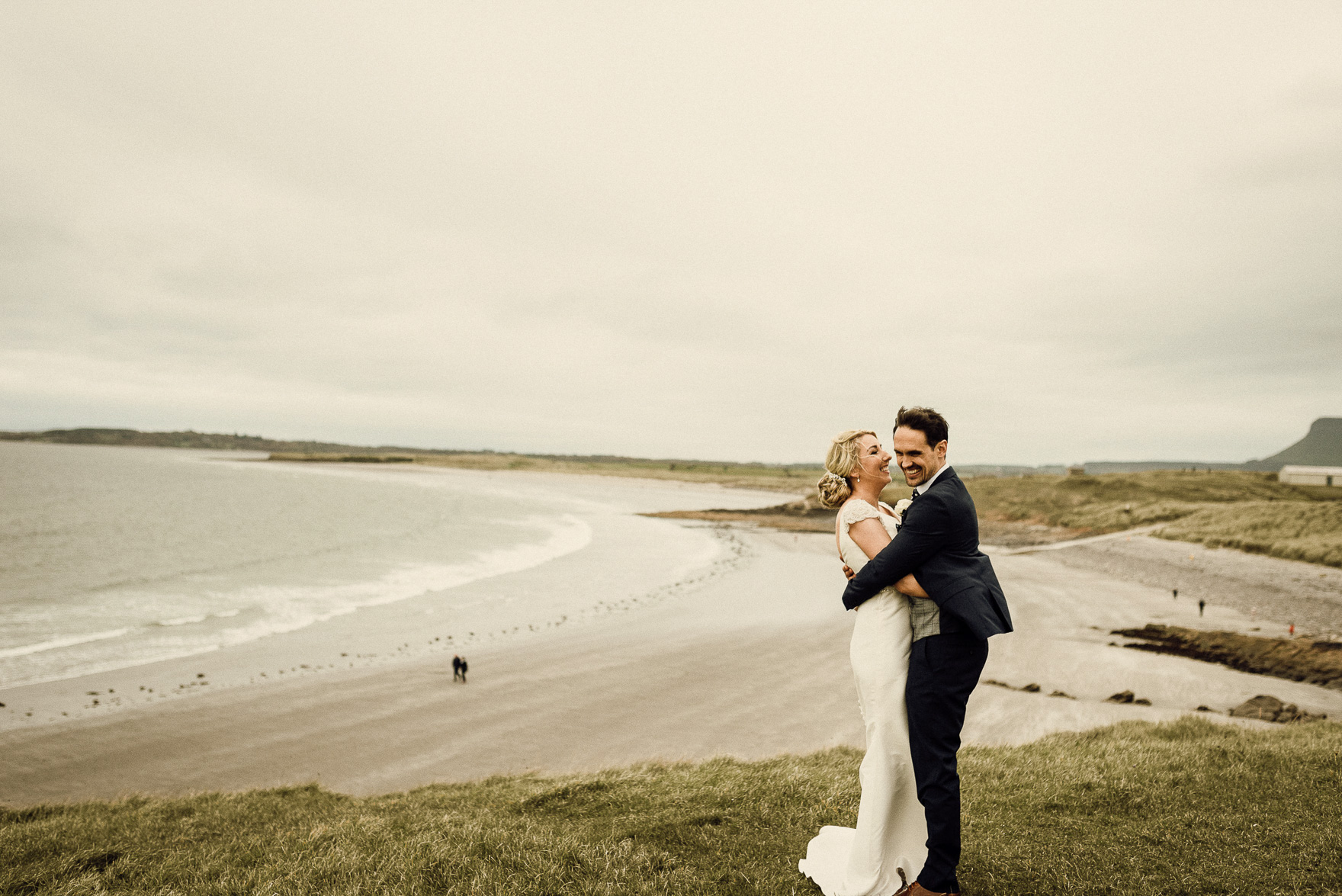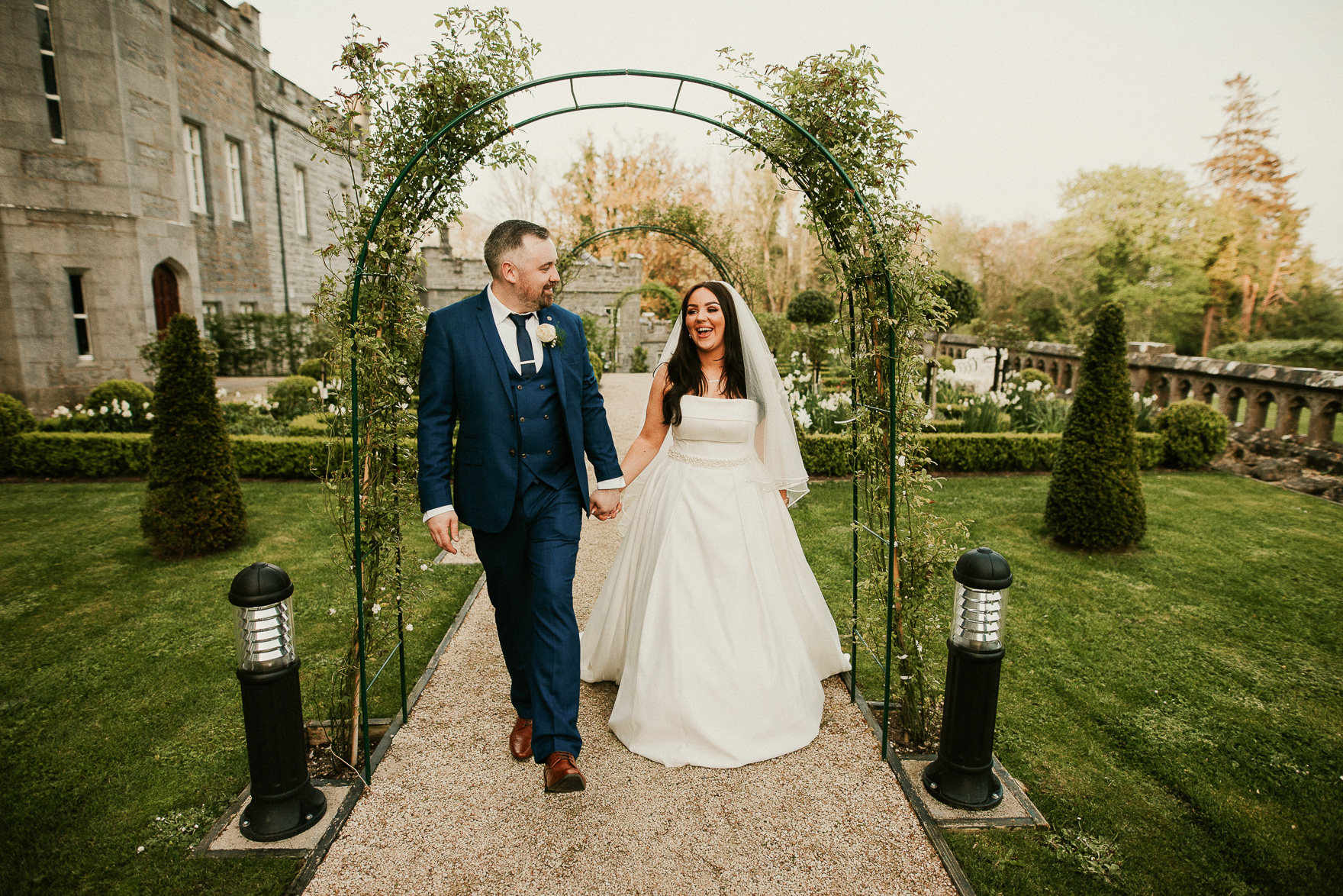 2. Destination Wedding in Ireland – Best Venues (including castles!)
As a wedding photographer working in Dublin and across the country, I have had the great privilege of visiting some of the most beautiful wedding venues in Ireland. Believe me, there are so many picture-perfect locations for a destination wedding in Ireland for every couple. You can find here a choice of world class wedding venues that cannot be found anywhere else.
Markree Castle – an authentic and historic Irish Castle that is an extraordinary venue. Located in the north-west of Ireland on the route of the world-famous Wild Atlantic Way. Including picture-perfect 500-acre grounds and luxury accommodation for up to 210 wedding guests. The castle has it's own onsite Gothic-style chapel and multiple outdoor ceremony options, which offers you the freedom to create a dream wedding. You can arrive traditionally by favourite car or if you want something more unique, arrive by boat to their boathouse. The castle can be exclusively hired by you on your wedding day, which means that you get the whole castle for you and your family.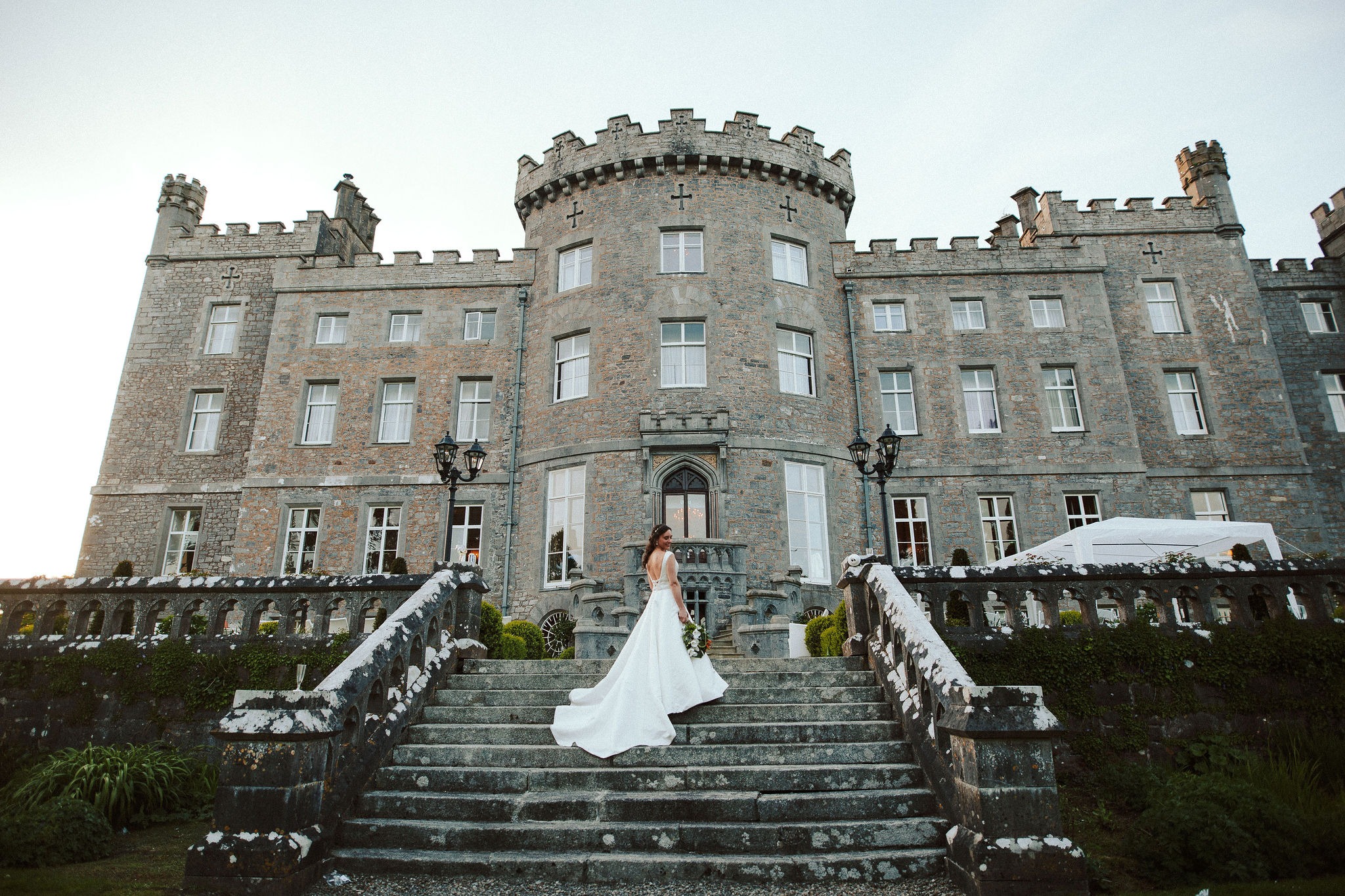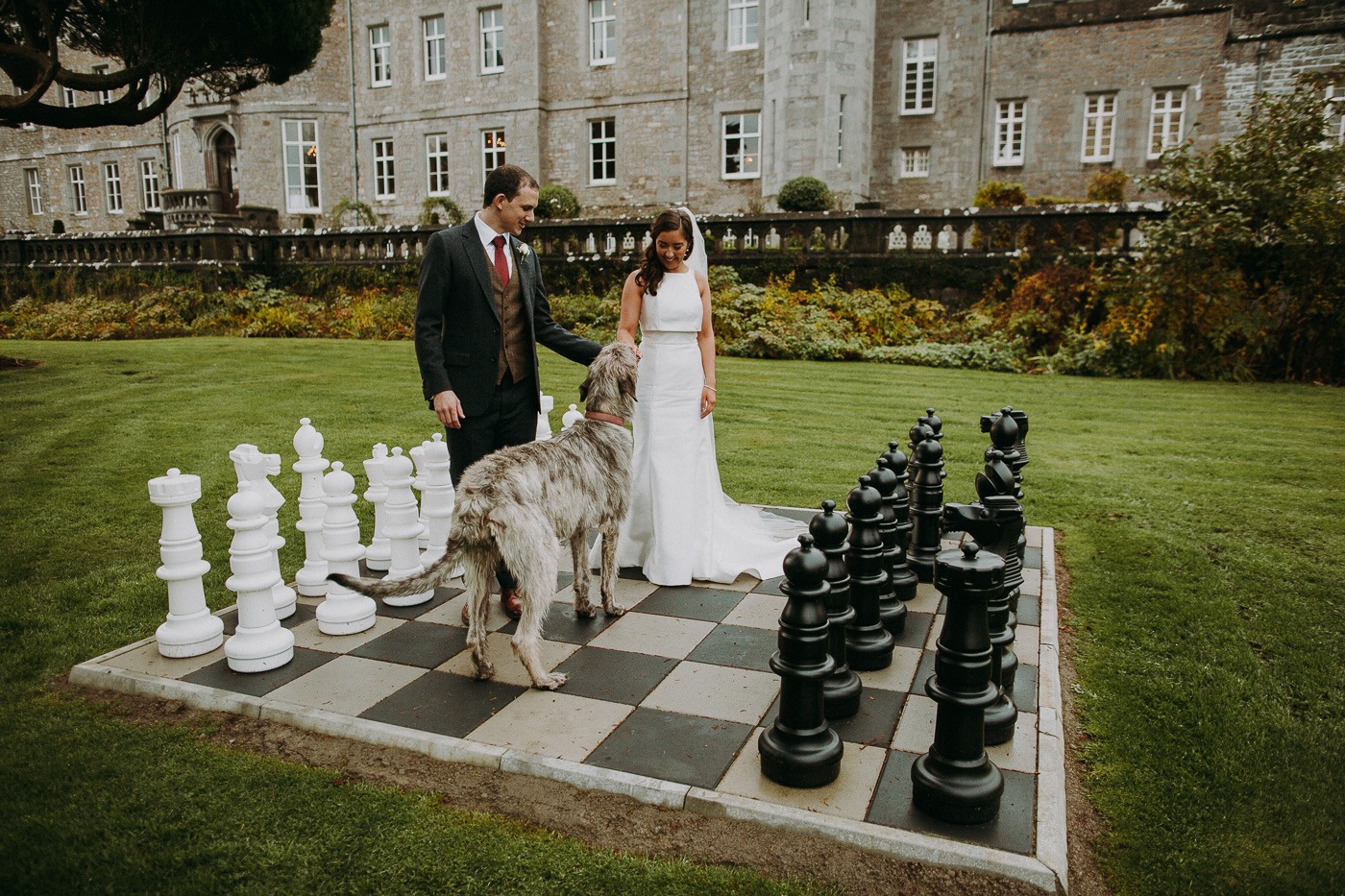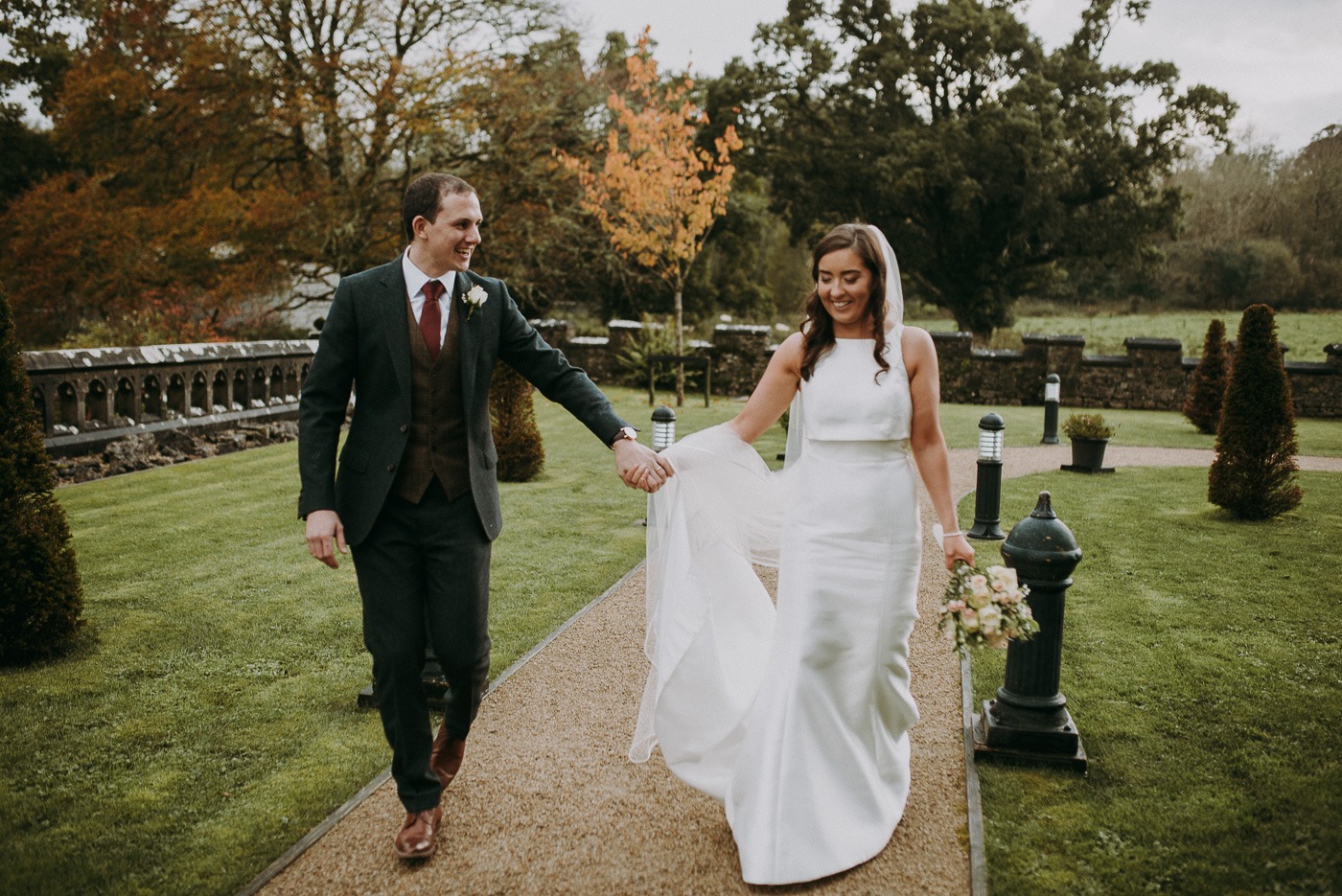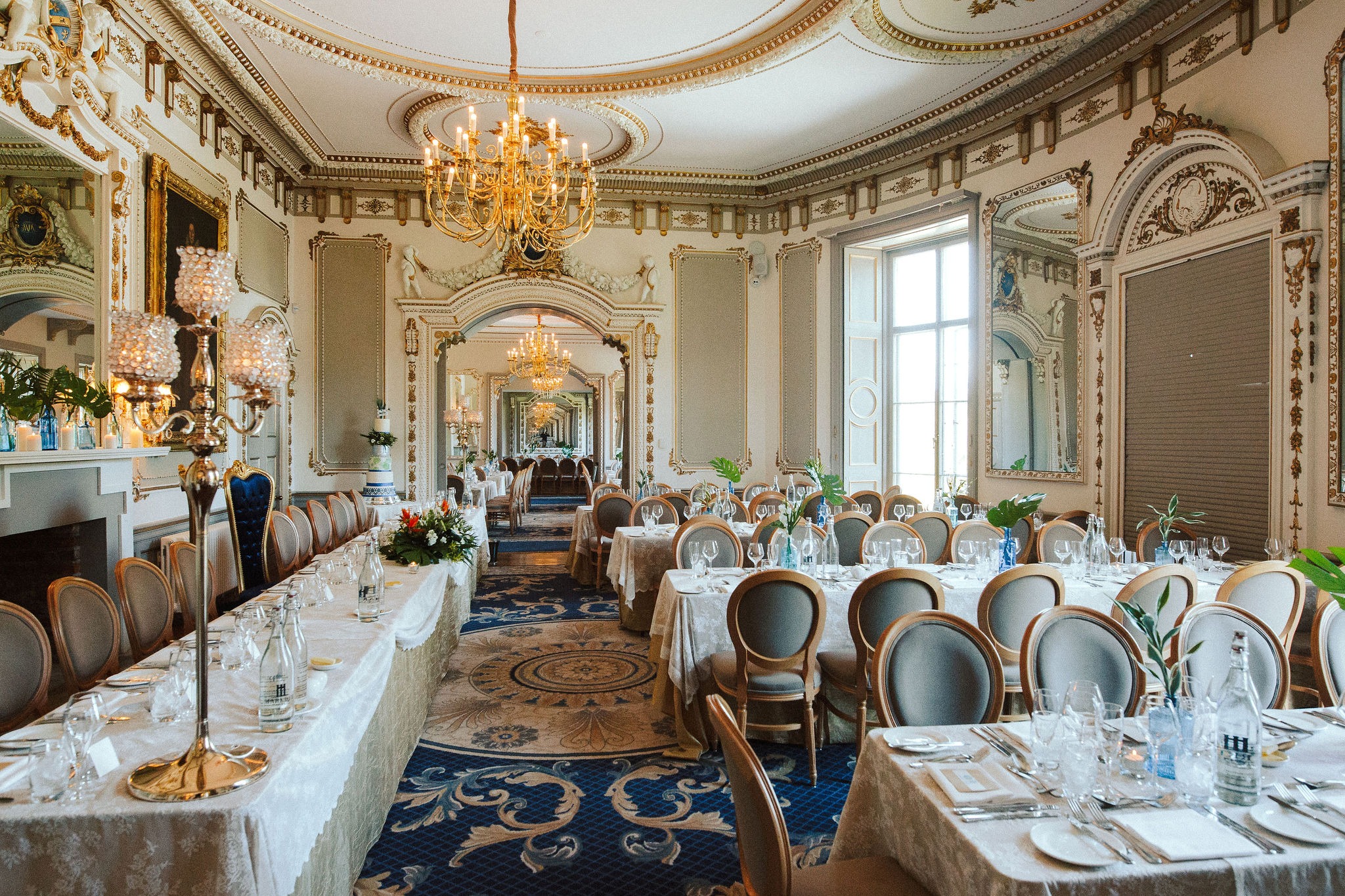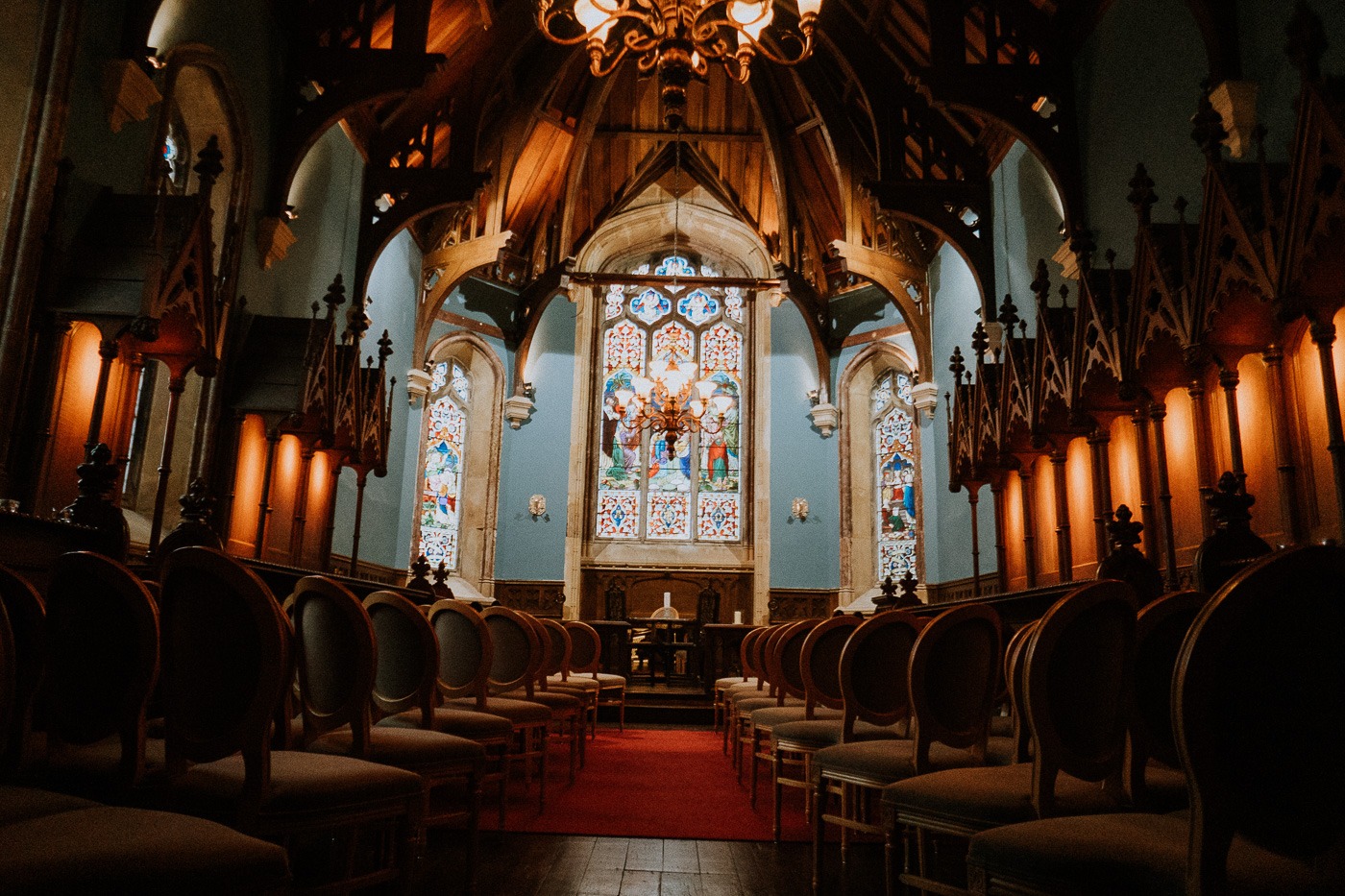 Coolbawn Quay

– is a Private Village nestled on the shores of one of Ireland's largest lakes, Lough Derg, in North Tipperary. Surrounded by rolling hills and forests with panoramic lake views, it is a destination location of peace and tranquility. The perfect venue for romantic couples in search of something uniquely special for their Wedding Day. The venue can be exclusively yours, giving you maximum privacy on the most importnat day in your life.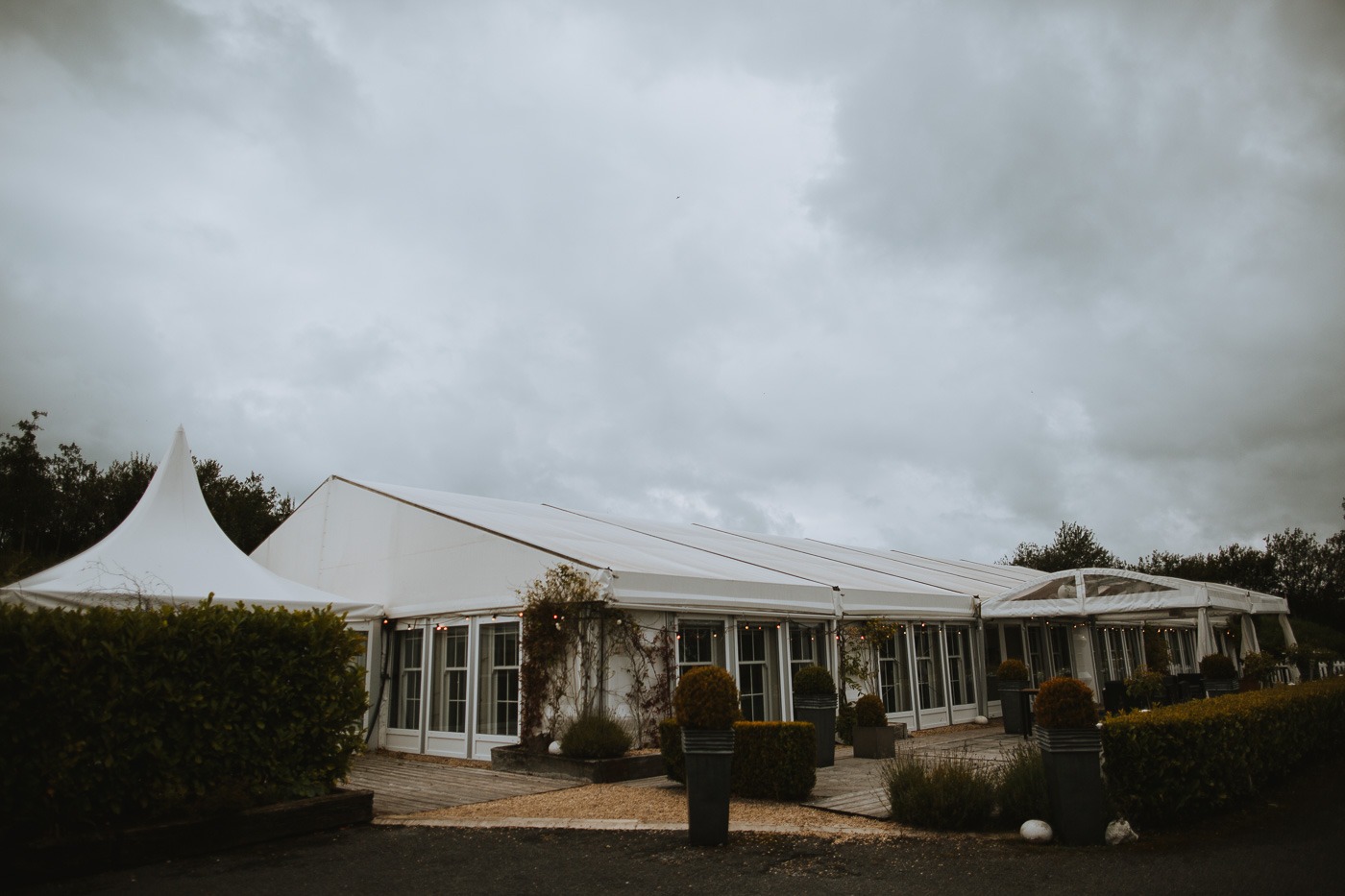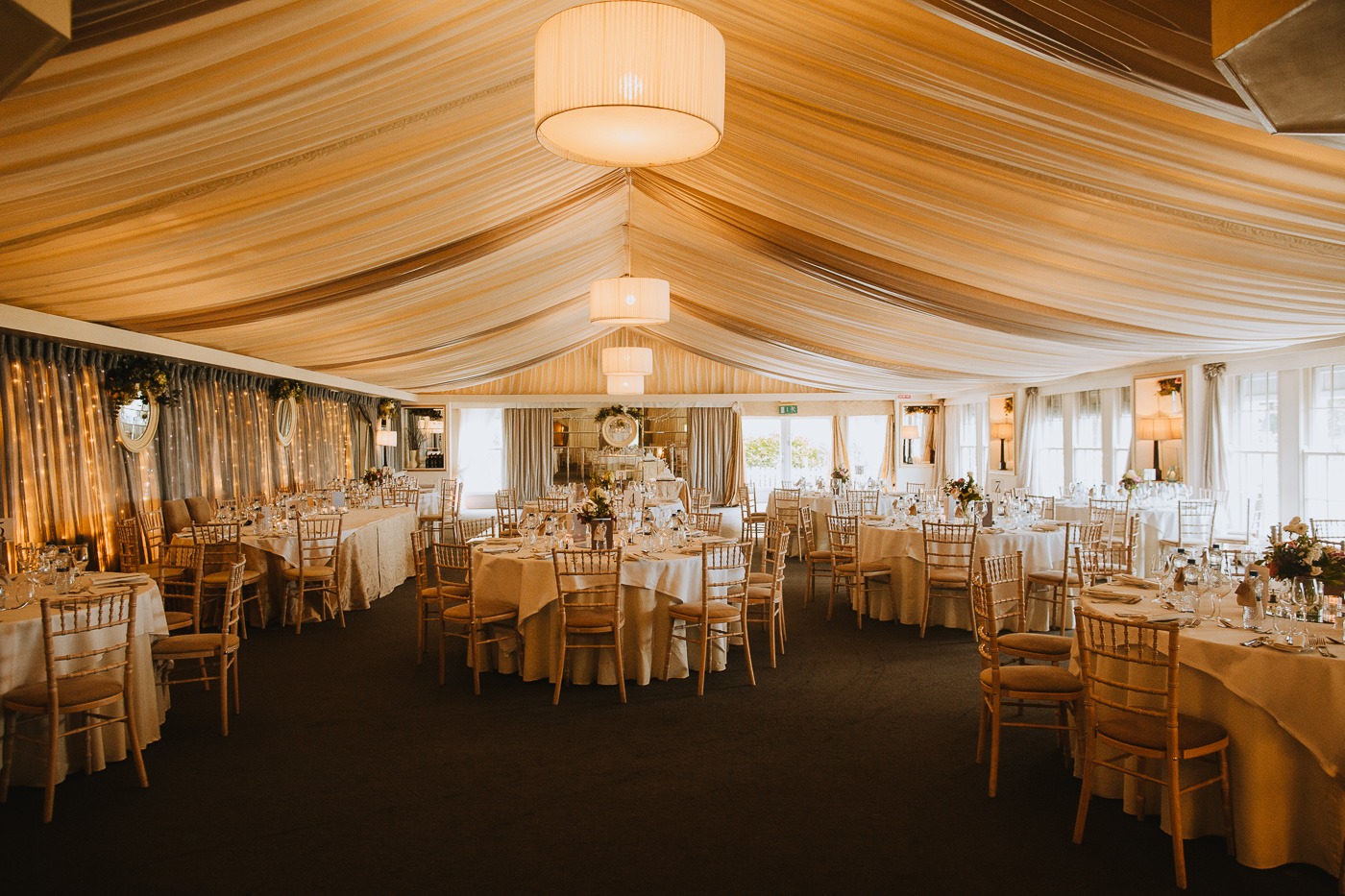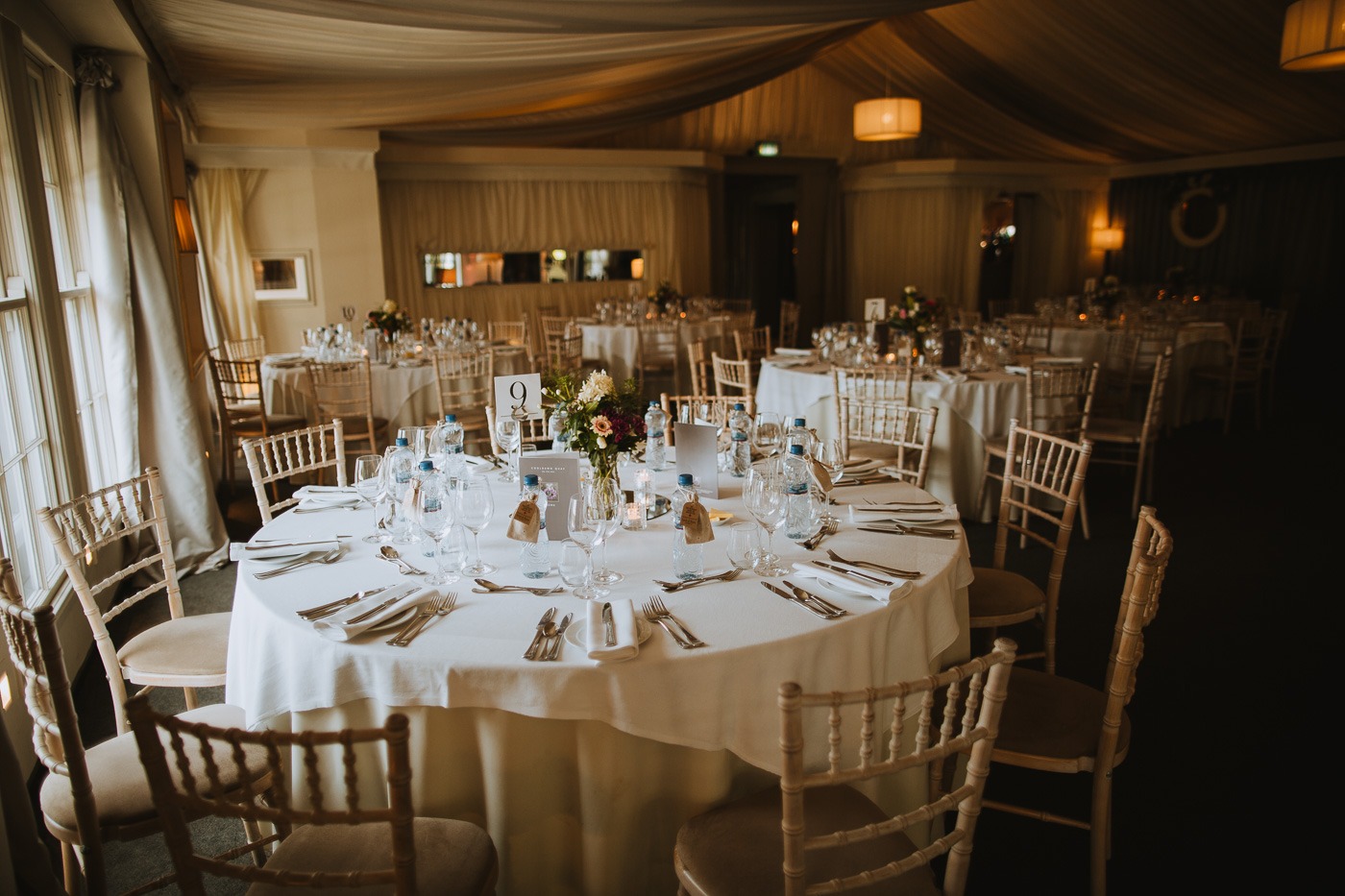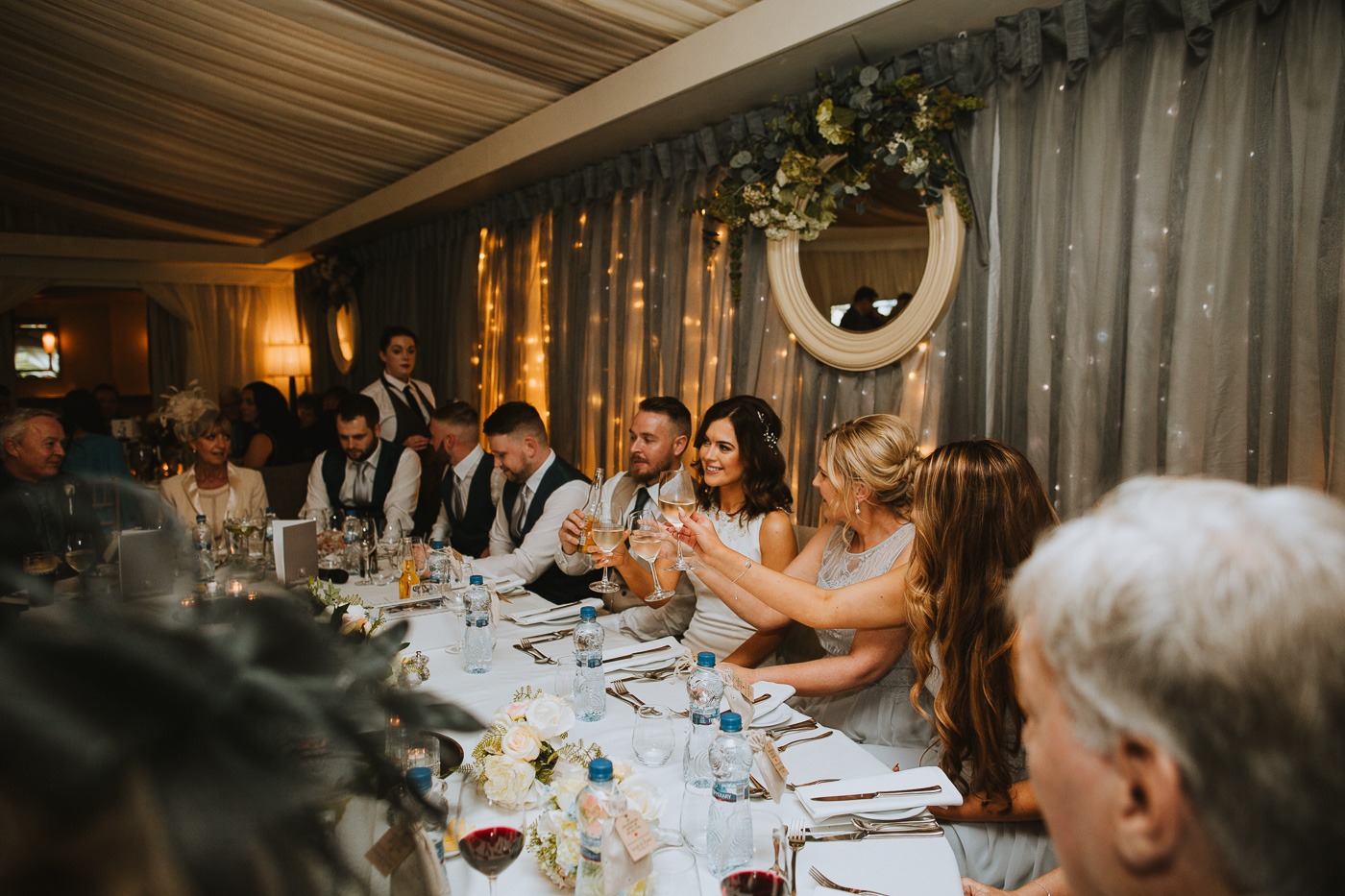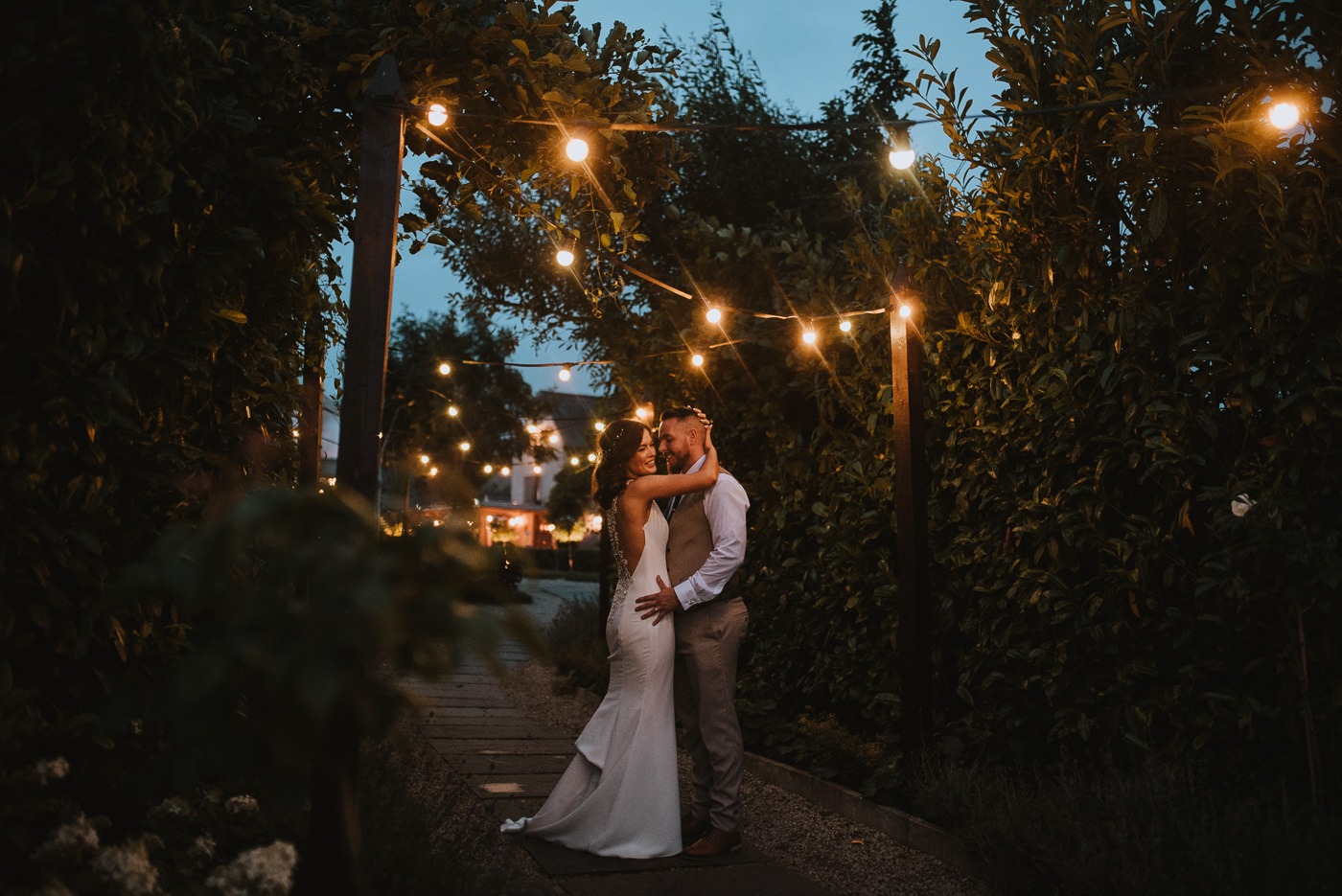 Cloghan Castle – an exclusive, self-catering venue ideal for fairytale wedding reception. Completed with 7 luxurious bedrooms, 2 main reception rooms and acres of picturesque breath-taking scenery. It can be exclusively yours for the duration of your celebrations. Castle is beautifully located in the rolling green hills near Galway in the West of Ireland and has has stood on these lands for over 800 years. It's a unique destination providing an oasis of tranquillity and privacy. This castle is perfect for weddings, accommodating up to 130 people in the banquet room!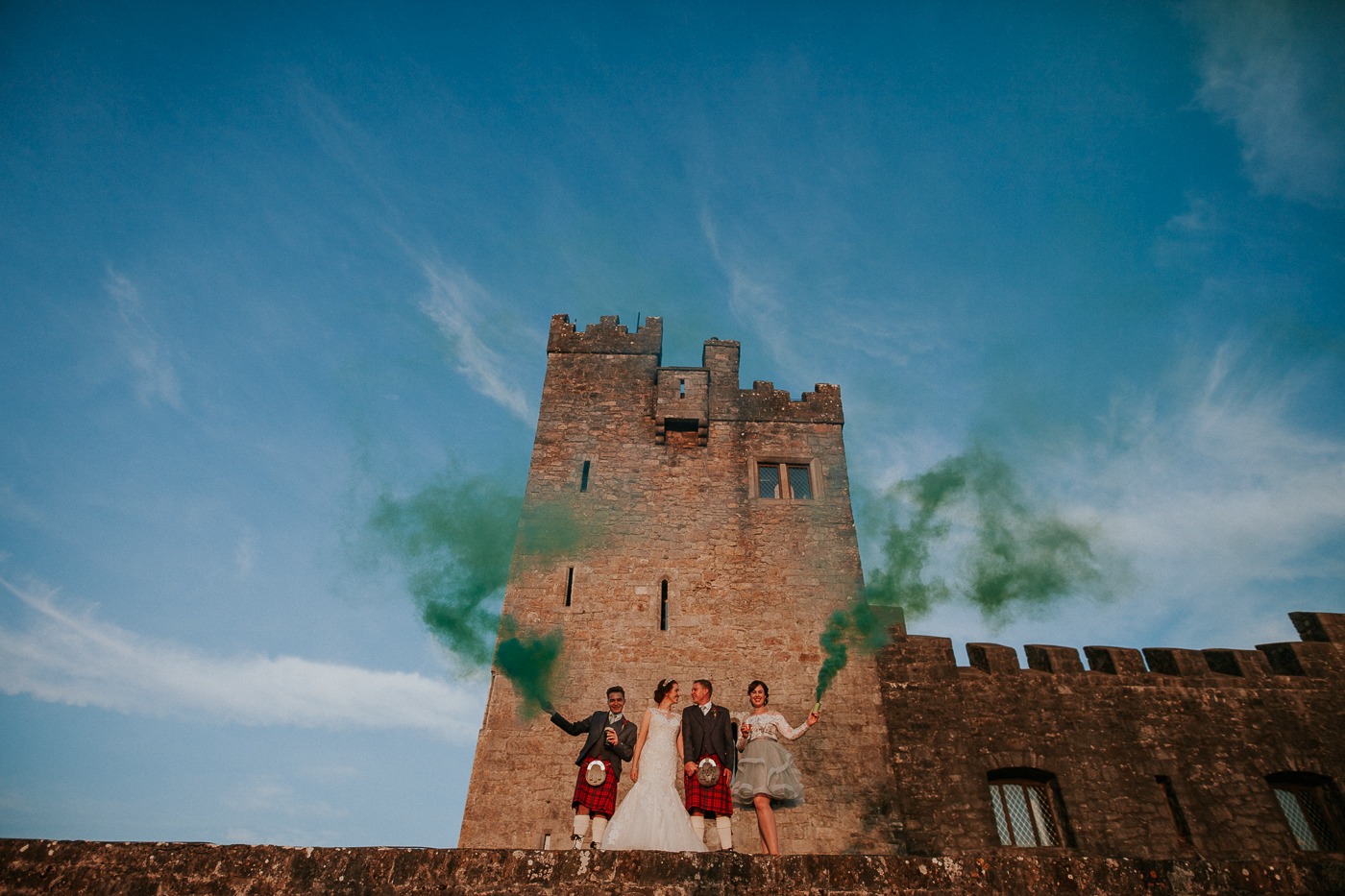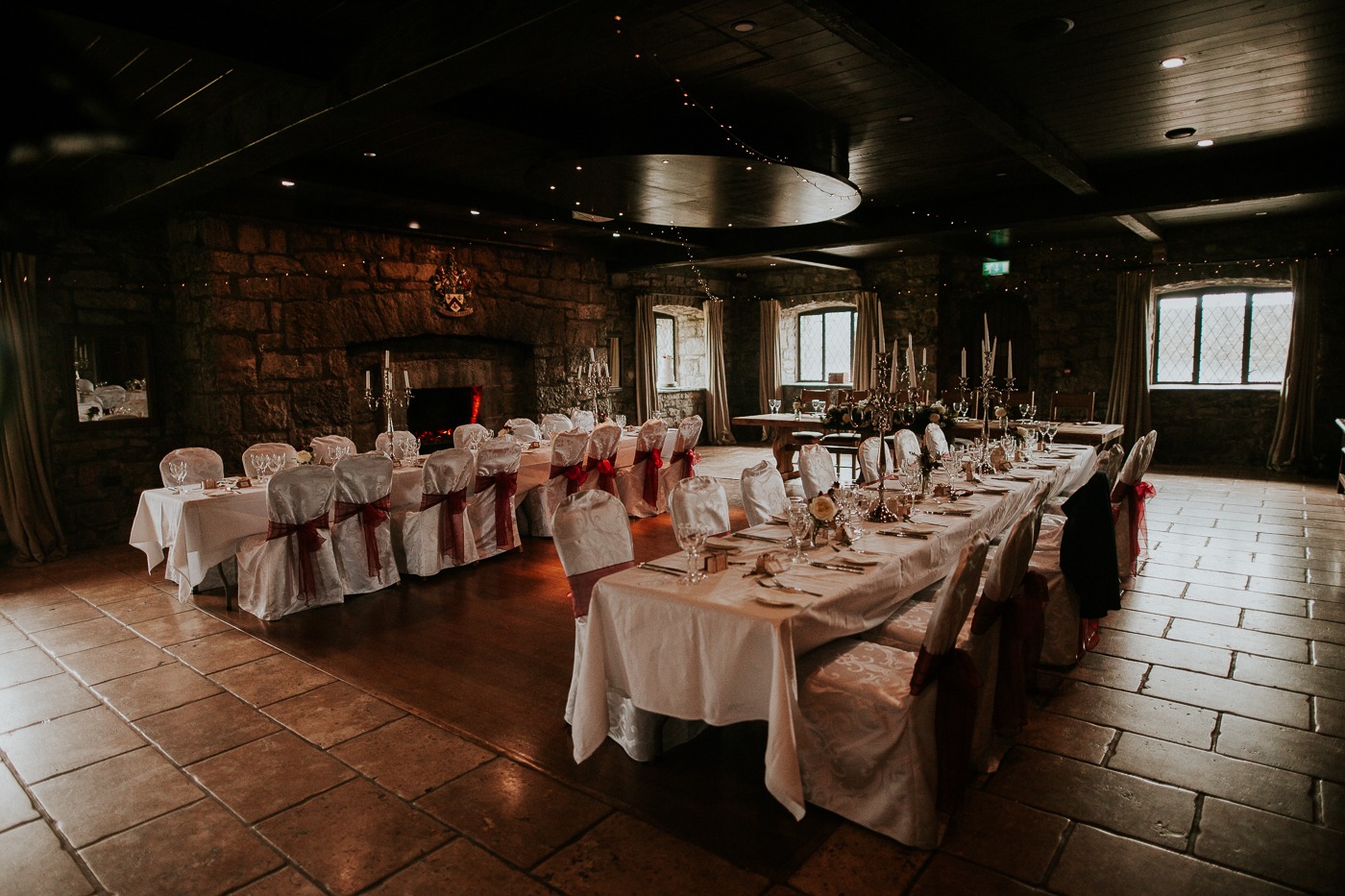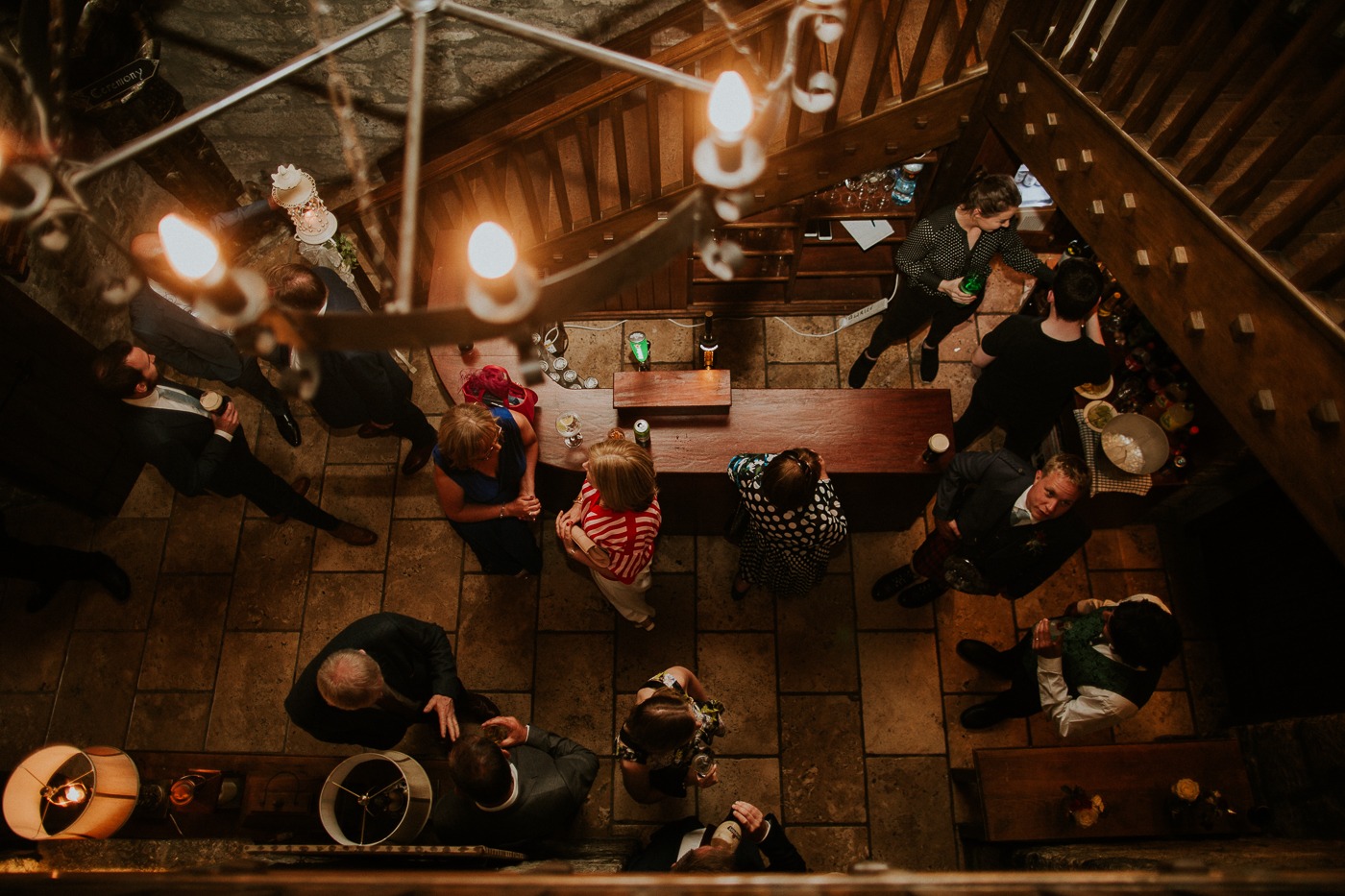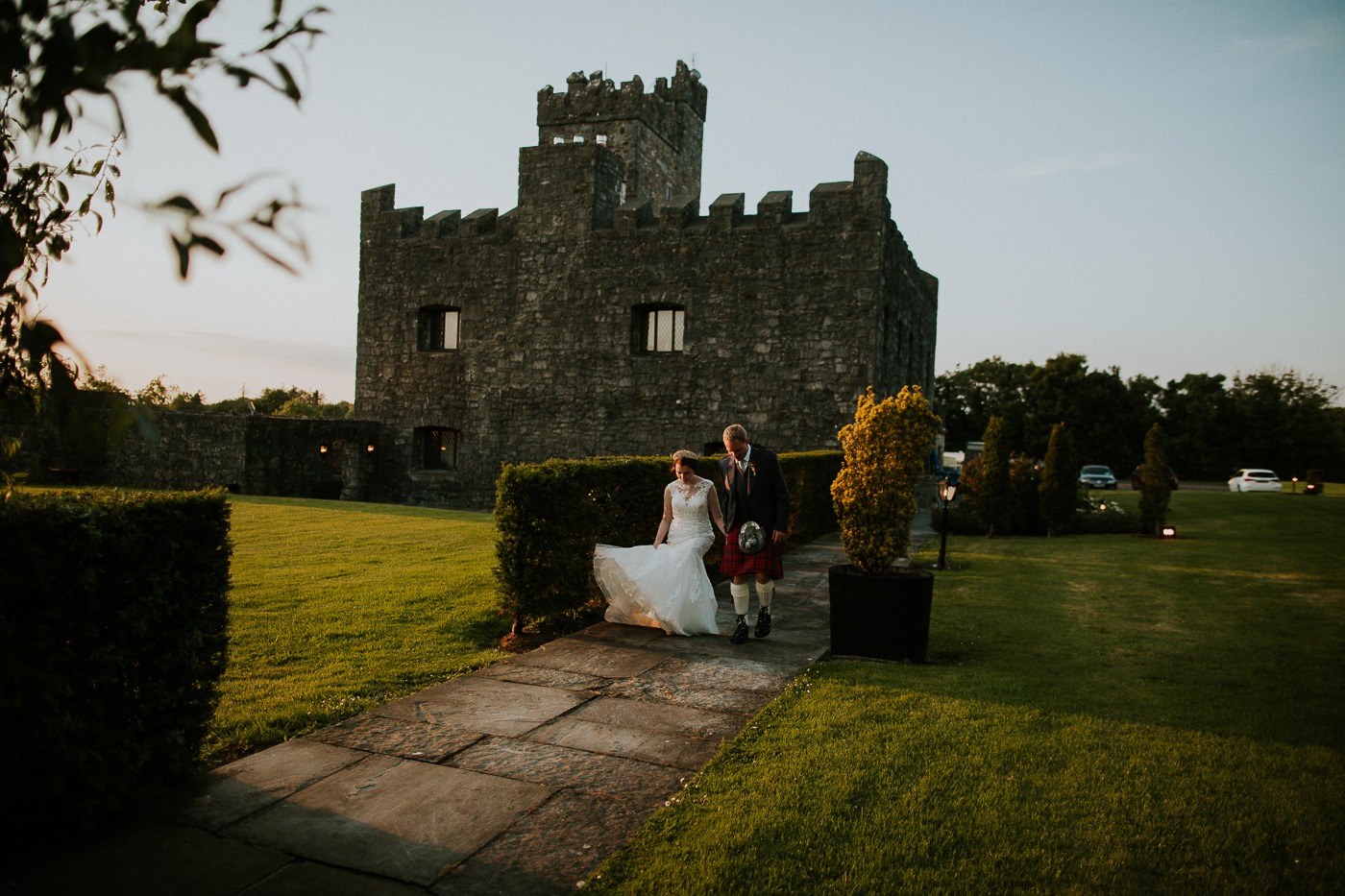 Belleek Castle – an iconic 1820s Neo-Gothic castle, located in the beautiful West of Ireland in Balina, county Mayo. The Castle is informal, cosy and friendly, rich in decor and antiquities with many great open fires. The Castles Baronial Hall is ideal for a formal wedding, with space for up to 200 guests. Other romantic facilities for smaller weddings and civil ceremonies are available as well.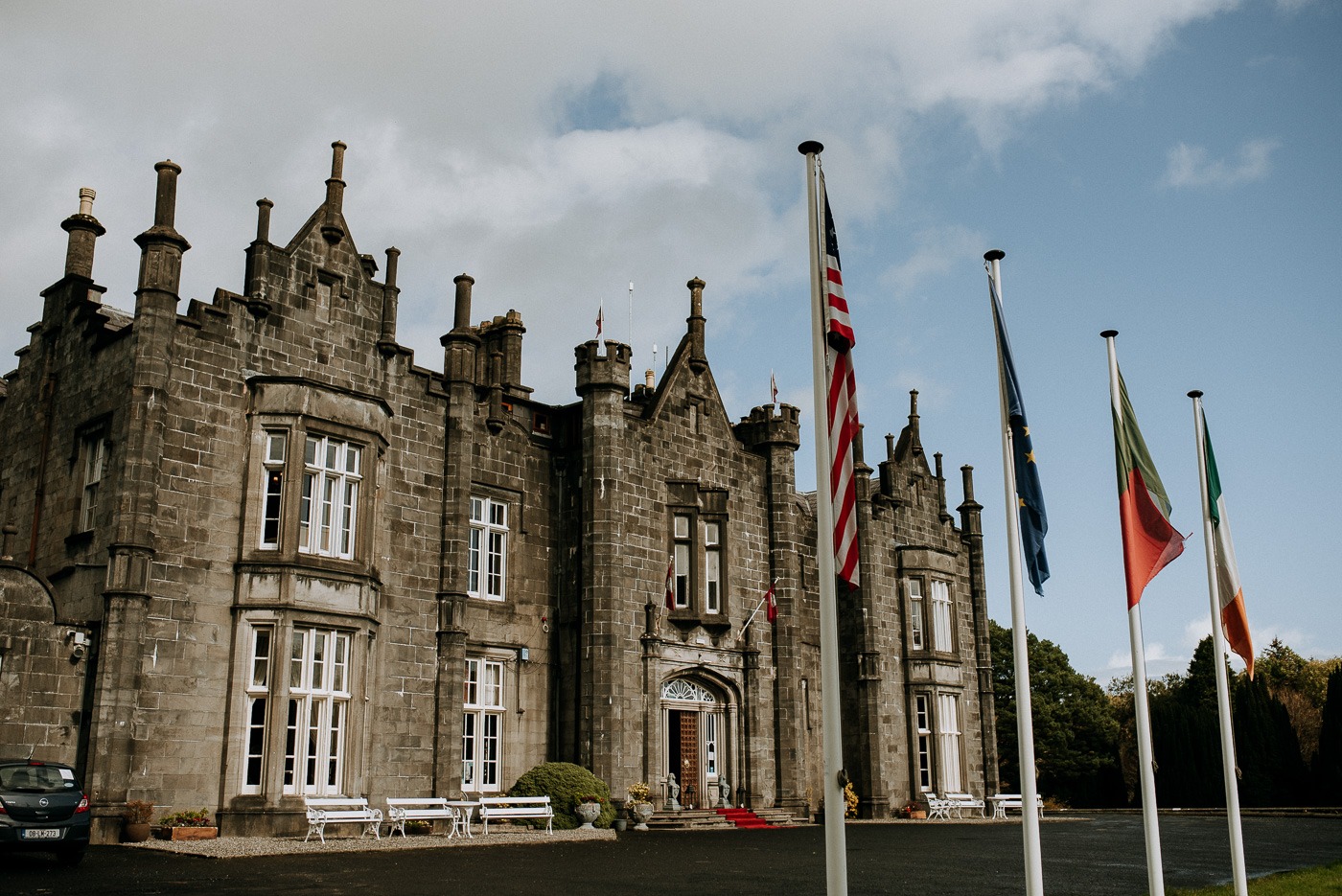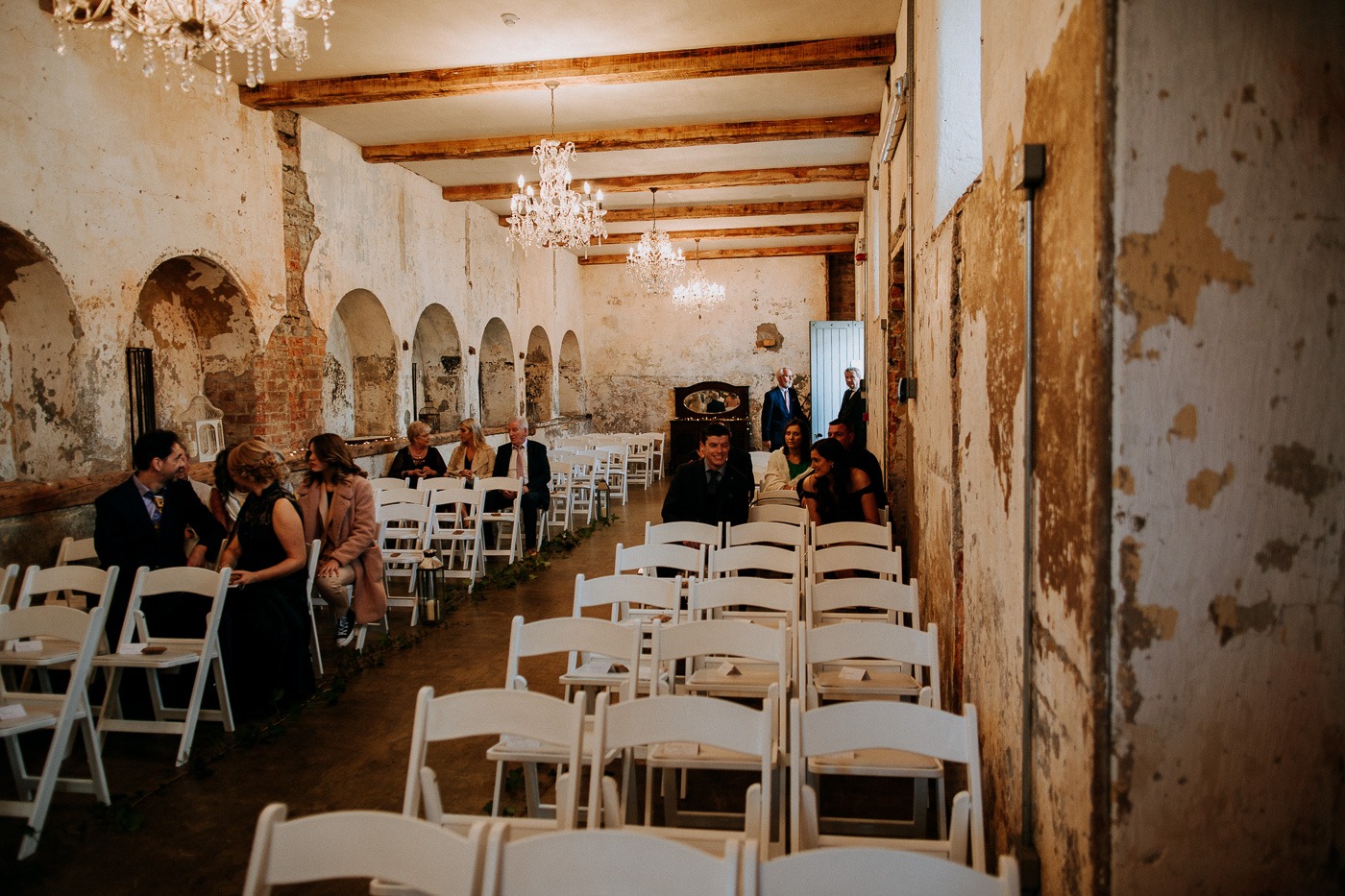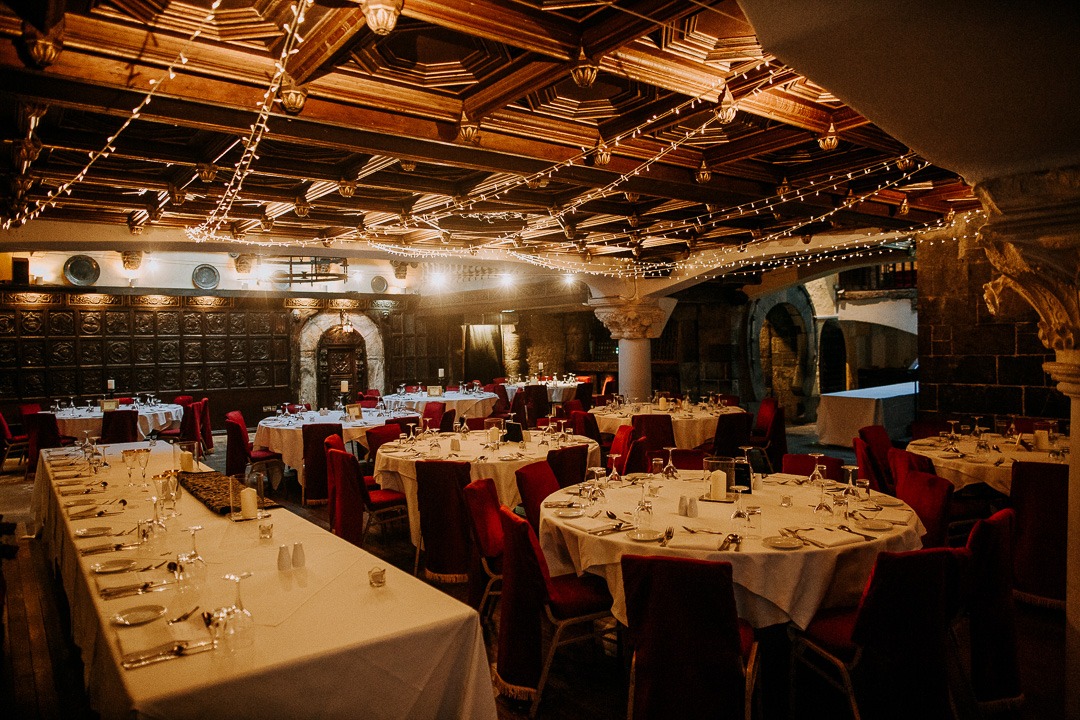 Mount Falcon – it's a luxury Victorian Gothic manor house (est. 1876) located on the west bank of the River Moy. This beautiful place offers 100 acres of magical woodlands, between Foxford and Ballina, in North County Mayo, the most beautiful part of the West of Ireland. For the ones who don't know the story – Mount Falcon was originally constructed as a wedding gift and has subsequently become known as the most romantic house in Ireland. The estate caters for weddings of 80-200 guests.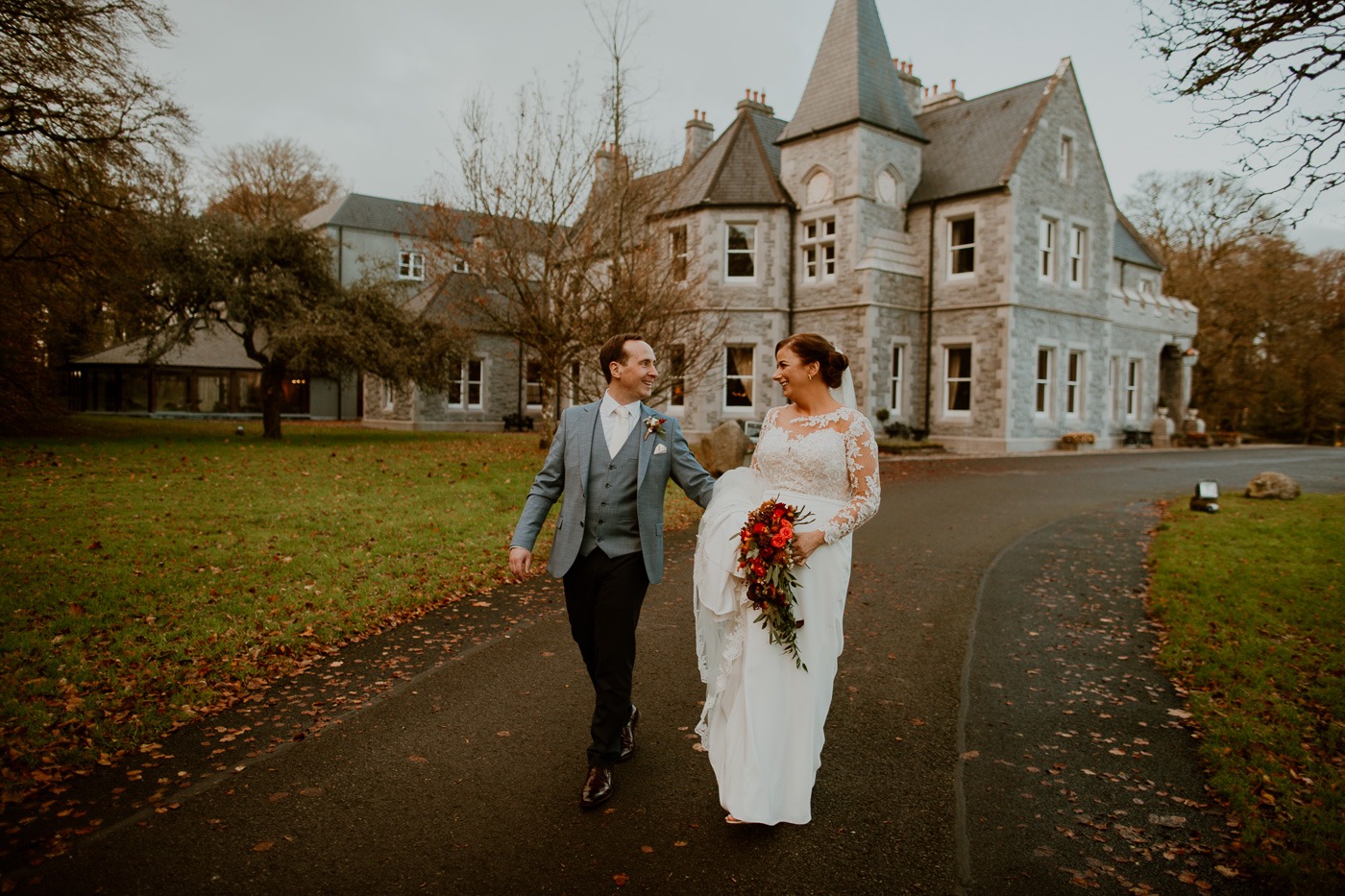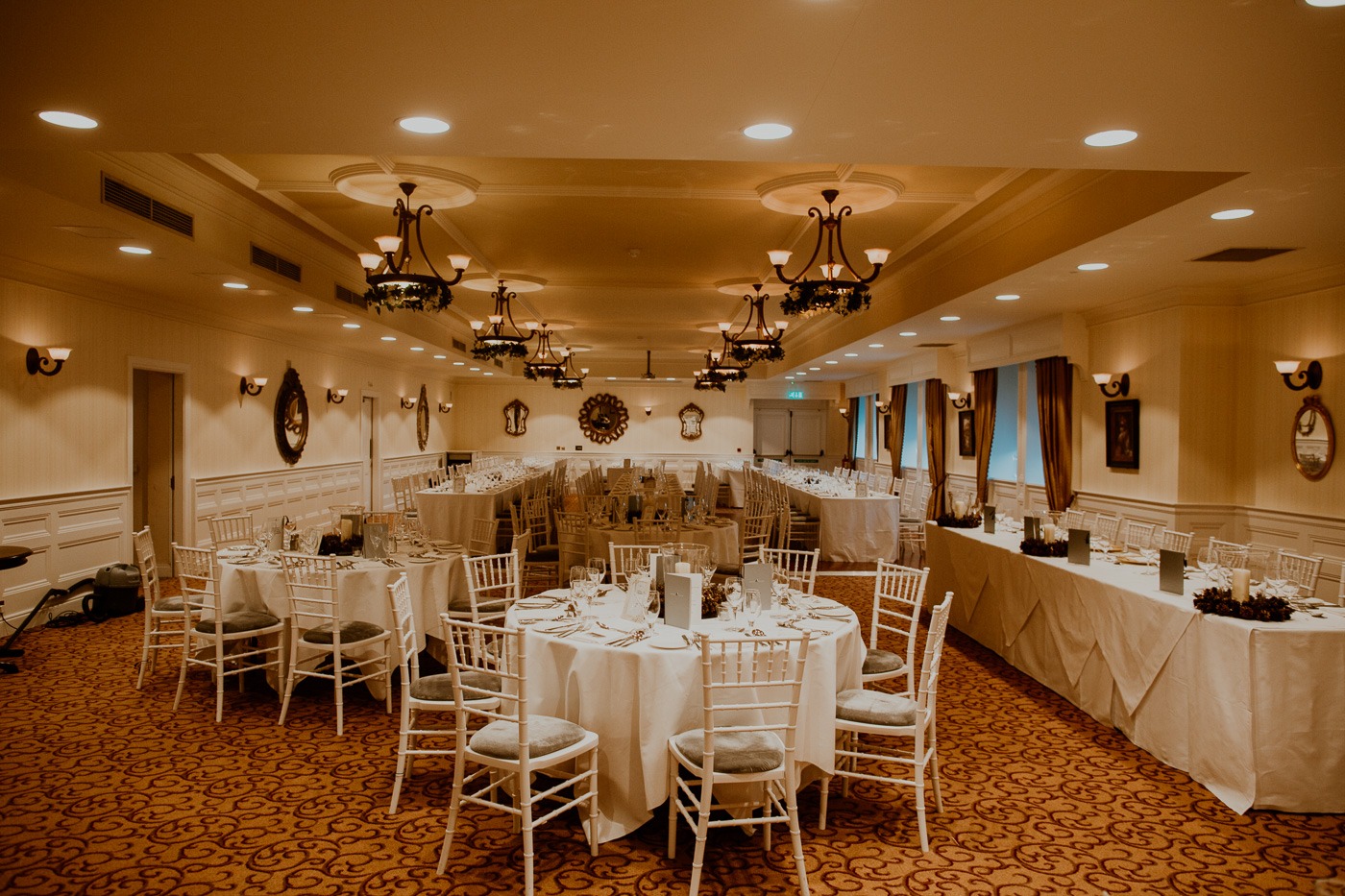 Cabra Castle – one of Ireland's most luxurious castle hotels. Located in the northeast of County Cavan. It's a glorious place to hold a wedding ceremony and offers a choice of wonderful locations both indoor and outdoor + can cater for larger weddings of up to 290 guests.
Bellingham Castle

– is an elegant and spacious 17th Century Irish castle in Ireland's North East, located in the heart of the medieval village of Castlebellingham, Co Louth. This beautiful venue is set on the banks of the River Glyde, in the centre of a wonderful 17-acre estate. Suitable for wedding ceremonies of all sizes, from 40-200 guests, in various locations inside the castle.
Ballyseede Castle – situated close to Tralee, on the famous Ring of Kerry, it's a Kerry's only Castle Hotel. Set on a 30-acre estate of beautiful gardens and ancient woodlands, it is the perfect backdrop for fairy tale wedding day. The castle is family-owned and can cater from 40 to 220 guests.
Good to know:
When you are shopping wedding venues in Ireland, please keep in mind that they will often offer a discounts for getting married outside of the summer months and dates during the week days (Mon-Thr). This can be a perfect option if you are planning a destination wedding but looking for some savings. Saturdays and Fridays are the favourite days for weddings in Ireland, so consider to book a year (or more!) in advance if you have your heart set on a particular day at a popular venue.
3. Take Care About Paperwork
With all the excitement of getting engaged, it's easy to forget about the boring legalities. Make sure to have everything done as soon as possible to make the whole process smooth and fuss-free. You can easily find all the details and notification requirements on the official Citizens Information website. Once you'll have it done, you'll be able to start planning less important but way more exciting parts of your dream wedding.
Top Tip!
When planning a wedding from abroad, please consider hiring a local wedding planner. It should be a person who knows the area and will help you with everything, every step of the way from sourcing key suppliers to explaining you all requirements in the simple language. This help will be essential and will give you a peace of mind.
4. Weather in Ireland
Irish weather is generally mild and wet but absolutely impossible to predict! It can be sunny one minute and heavy raining the next. If you are planning an outdoor ceremony, be sure to create a smart back up plan. Happily all the venues that I've just introduced to you, have a stunning indoor and outdoor options.
Lets take a look at the weather a little closer…
Spring (February to April) – the average high ranges between 7.7 -12.2°C (46 to 54°F ). April is usually very dry, sunny and quite pleasant.
Summer (May to July) – the average highest temperatures range from 17.7-20°C (64 and 68°F). What I love the most about late June and whole July is the fact that we get 18 hours of day light. It actually gets dark few minutes after 11 pm and no mosquitoes at all which is a common problem in other countries during a summer months.
Autumn (August to October) – the highest temperatures will stay between 13.8-17.7°C (57 and 64°F ), with Aug and Sept very mild and temperate.
Winter (November to January) – temperatures will normally oscillate around 7.7°C (46°F). Jan and Feb are usually the coldest months of the year.
5. Searching for Vendors
Finding the right vendors from abroad used to be a great challenge but not any more. You can easily see samples of their work online and read all reviews on websites, social media channels and Google. Be special caution with someone who has no reviews and poor portfolio. I would highly recommend to check One Fab Day Recommended Suppliers for a good start. https://www.onefabday.com/ie/weddingbook/. When you find people you like, have conversations by email as you can keep it for reference in case something go wrong.
LOOKING FOR A DESTINATION WEDDING PHOTOGRAPHER?
If you have decided to arrange your special day in different country then you certainly pay attention to details and want to make sure that your photographer will capture it perfectly. The rules while picking the right photographer for your destination wedding are the same as anywhere else, there are number of things to look at. Simply check my guide to make this process easy and stress-free :
How to choose wedding photographer
If you considering me as your vendor, please don't hesitate to send me an inquiry and I'll come back to you as soon as I get a chance.
Below you can find a sample of perfect destination wedding that I had a pleasure to photograph last year. The couple picked Markree Castle as their wedding venue and we did full Bride & Groom session in the stunning castle's gardens. We took beautiful wedding photographs and created stunning portraits without leaving the venue: