PLANNING YOUR WEDDING MORNING, GETTING READY ON YOUR WEDDING DAY, HOW TO SCHEDULE THE MORNING OF YOUR WEDDING, GUIDE TO STRESS-FREE WEDDING MORNING
Getting ready for your wedding is just as important as the ceremony, the reception and any other parts of the day! It's crucial to start off the day feeling calm and well-prepared. There's so many things to think about: your breakfast, coffee, hair & makeup, putting on the dress, letter to Groom, some portraits with mum and dad, candid pictures of you and all your bridesmaids toasting to the big day… Good organization and thinking in advance is a Key! Believe me – You can have all that + more and still feel calm and relaxed. Truth to be told – ''getting ready'' time is the only real downtime of your big day so it should be fun, stress-free and memorable. It will define the right mindset for everything else that will happen during a day.
In order for you to have the best MORNING ever, I've prepared for you a set of tips and advices. I believe that all these will help you to enjoy your morning preparations and look as awesome and photogenic as possible!
1. Know Your Schedule
No morning will fly by as fast as the morning of your wedding day so you will surely need a great time plan to ensure everything goes smoothly. Make a plan of your wedding ''getting ready'', even if you aren't going to follow it exactly. Do it for yourself and for your bridal party so everyone will know in advance when/where they are needed, who is next up for hair & makeup and when it's a time to leave a house.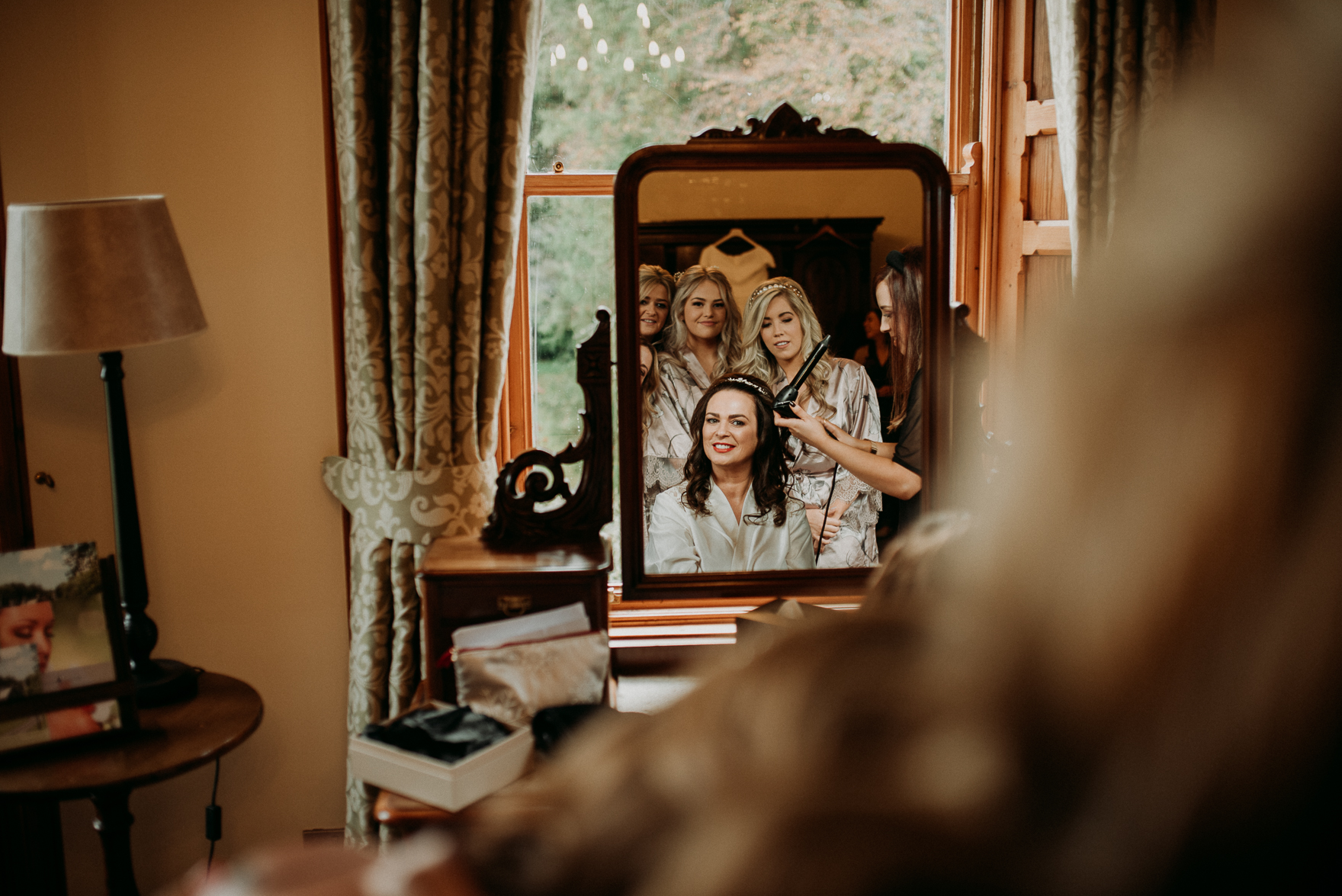 2. Have a Good Sleep
Don't forget that the morning of your wedding actually starts the night before! This may seem obvious but you really need a good night sleep before your big day. I bet it can be very tempting to do some last minute planning or hang out with your friends, but the best you can do for yourself – is switching off the phone and going to sleep early.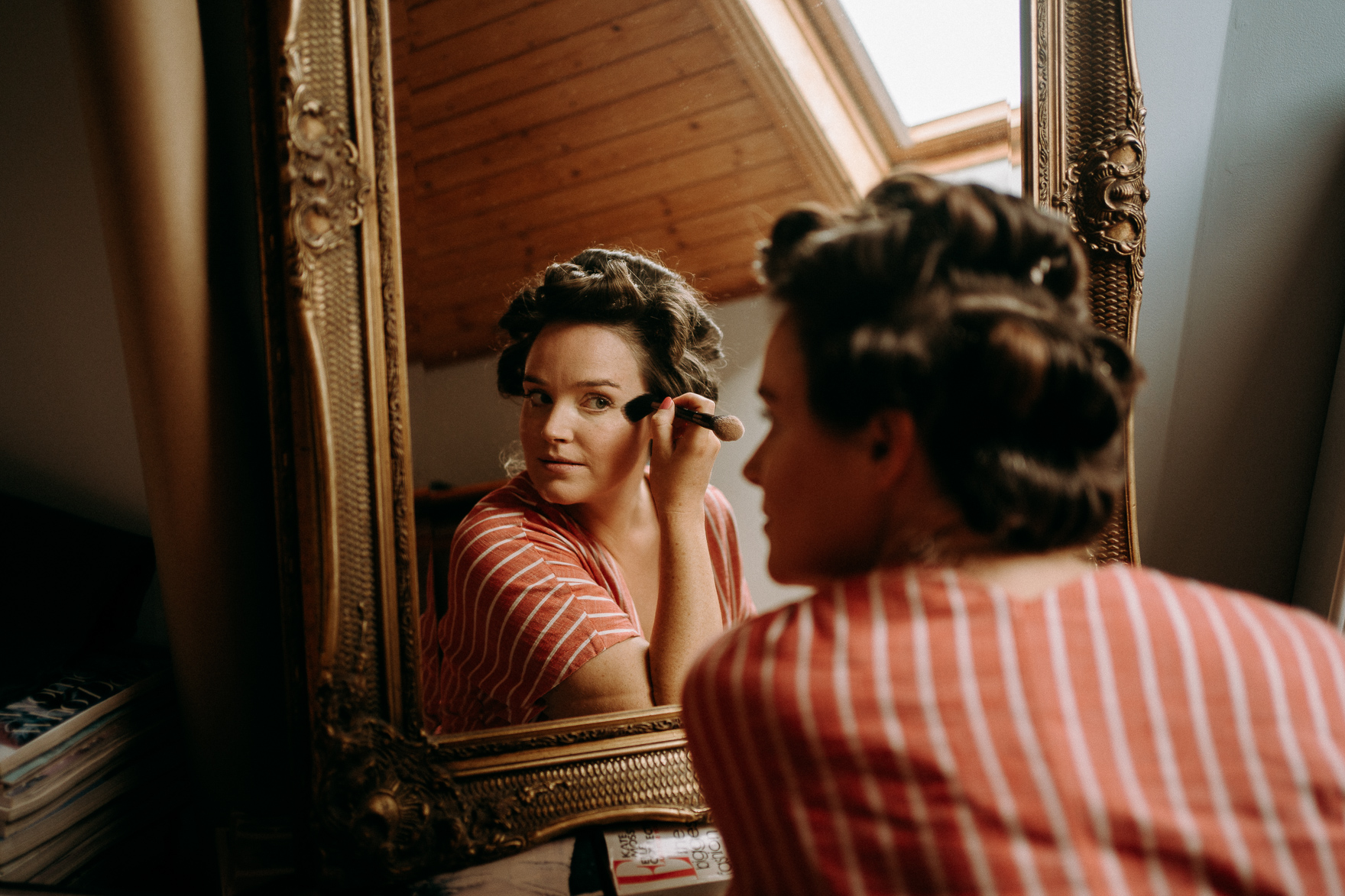 3. Give Yourself Extra Time
Give yourself 1.5-2 h more than you think you'll need. Unfortunately many unpredictable things can happen and we cannot be sure that everything will go as planned. There are stuff that can come up like for example: car trouble, something or someone gets lost, etc. Extra time will allow you to enjoy the morning without rushing, having a first look with your Mum / Dad / Groom, handing out bridal party gifts or simply to have a glass of champagne before you leave. Make sure you put on your dress at least an hour before leaving for the ceremony and believe me – it's not too early. It will give us some time to get bridal portraits as well as family/bridal party photos before we go. This is just when you have had your hair & make up done so you will look nice and fresh. Additional hour or two really slows the day down and makes it more enjoyable.
Don't be the last person for hair and make-up. You don't want your stylist to rush on your look and have 90 % of your ''getting ready'' photos without any makeup. If hair and makeup will run late, we will be waiting for your bridesmaids (not for you) and it will give us enough time to take pictures of you putting on your earrings, getting in your dress, etc.
***As your Photographer I like to arrive early, a few hours before the ceremony. It might sound like a lot but it's not:-) It gives me just enough time to arrive, get settled, shoot all the details, surroundings and candid photos of everyone. ***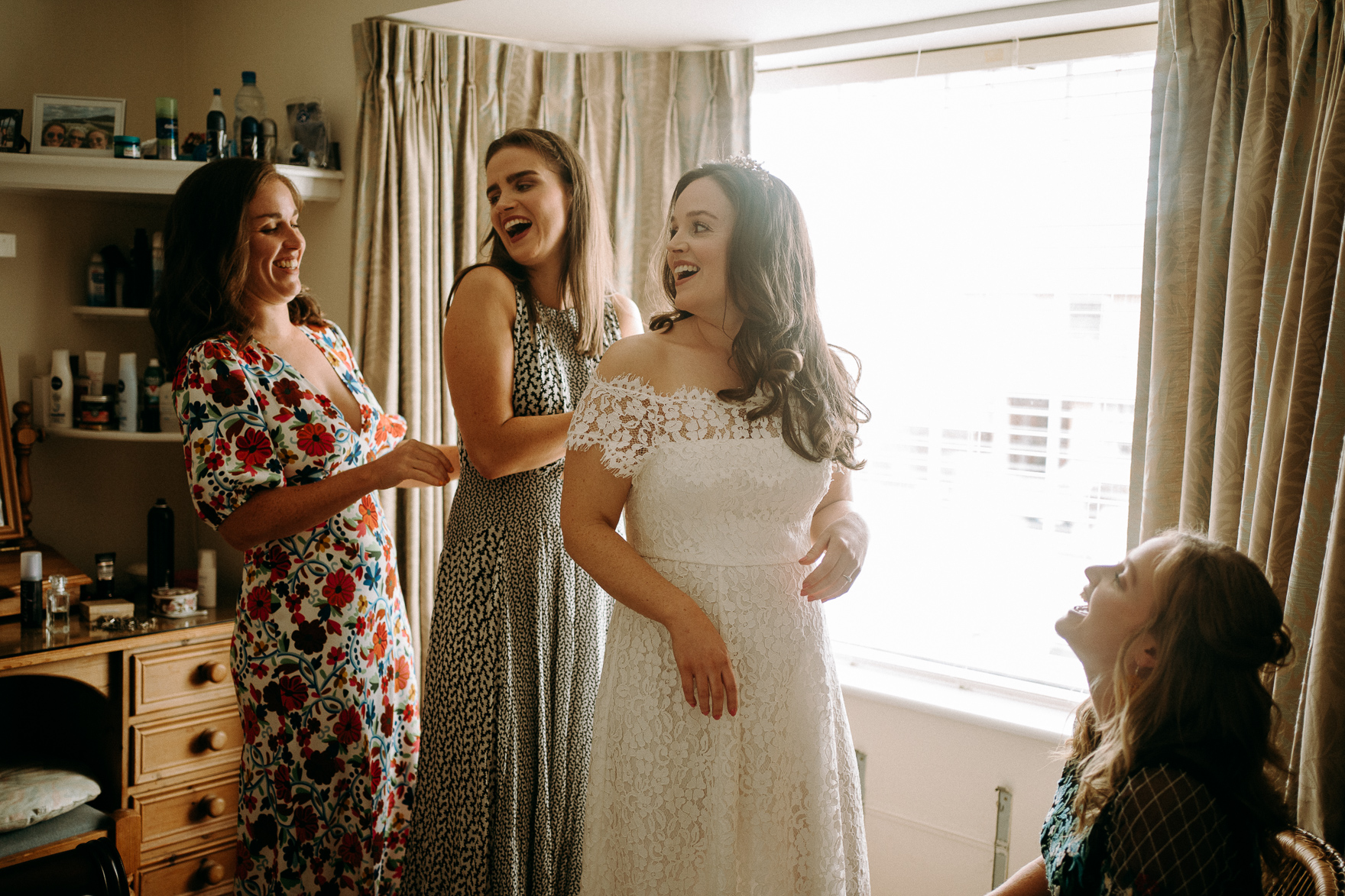 4. Pick Your Morning Location Wisely
No matter whether you're getting ready in your venue, Airbnb or your childhood home – pick the getting ready room with the best natural light. As a photographer I am prepared for every scenario, however I would recommend to choose your morning location wisely. Better light conditions equals better photos. Of course I can photograph in any light but it's just to be aware that amount of the natural light really effects your pictures. It's the most important tip as the worst thing you could imagine for a photographer or make-up artist is a dark room with very small windows.
If possible – choose a big room with large windows.
If you are getting ready in your home, usually the master bedroom suits the best.
Put your makeup chair near the windows (unless the makeup artist requests something different).
Don't over-crowd the room, especially if you're having many people around you: big bridal party, multiple makeup artists & hairstylists. While getting ready in the venue or hotel – having one room for hair & makeup and another room for snacks can be a great idea.
If possible, let your bridesmaids to get dresses in another room.
Try to keep the room tidy. Designate a hidden ''dumping corner'', spare room or even a hallway for all the gear, coats, suitcases, bags etc., preferably the place far from the windows so you won't see it on your ''getting ready'' photos and/or video. I love clean backgrounds as they make the perfect frame for beautiful getting ready shots.
I also love the mirrors on the walls and I often use them to get a photos from different perspective by catching reflections of bride and people around her.
If possible, pick location that is close to the venue. It's a real GAME CHANGER, it will save you tons of time and you won't be exhausted by constant traveling from one stop to another.
Give yourself plenty of space to get into your dress so your bridesmaids can assist you and your photographer can get some nice photos.
5. Have Dress & Accessories Ready
The best idea is to lay out your dress, shoes and accessories the night before. Small stuff can be placed together into a bag or shoe box, ready for your photographer in the morning. Hang up your dress and veil nicely and if possible – have all empty surfaces (window-sills, tops of furnitures) clear and dust free as they make great places to shoot accessories. Try to hang (display) your dress in some nice place before you are ready to put it on. It can make a wonderful background of the bridal preparations.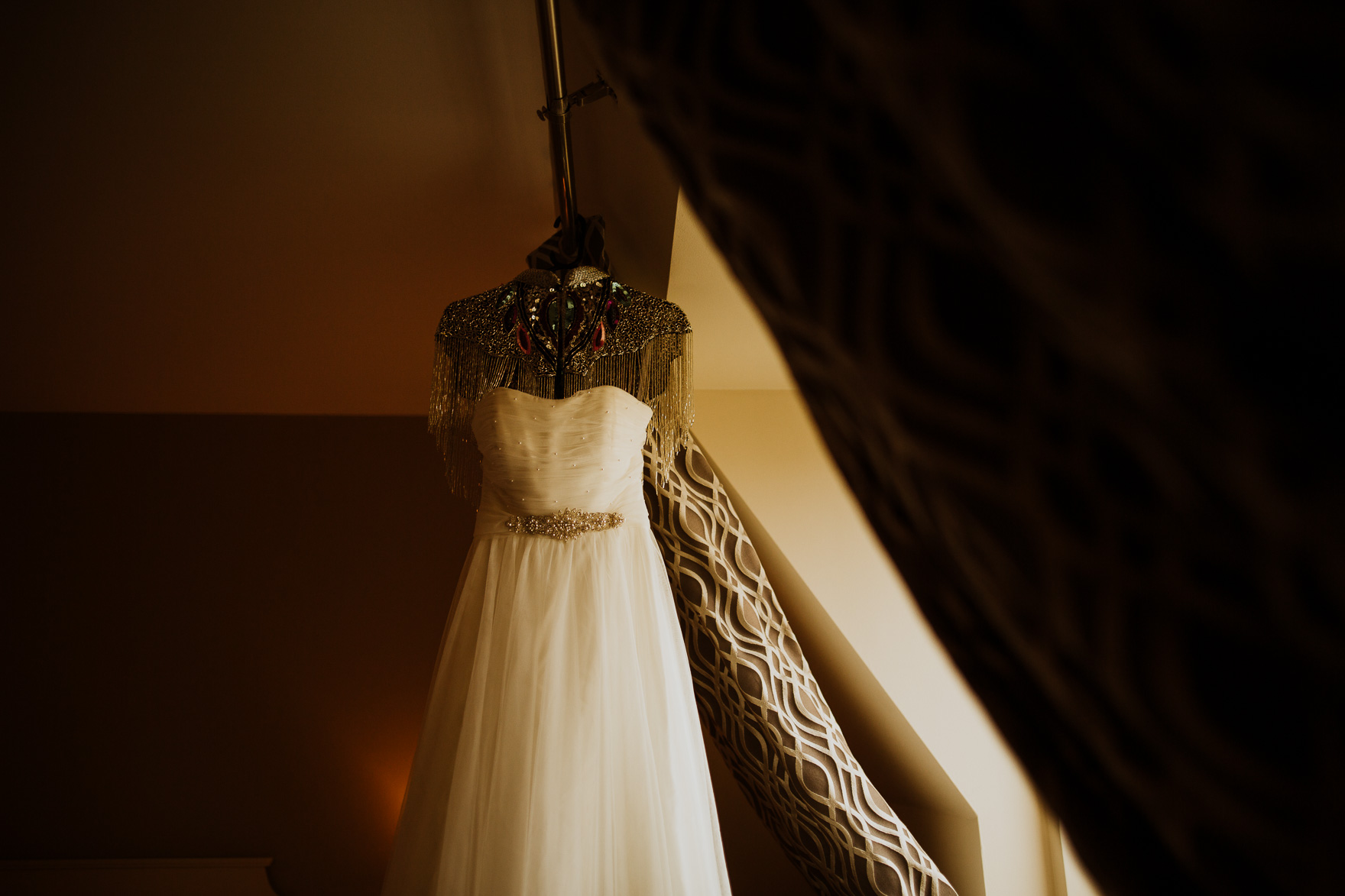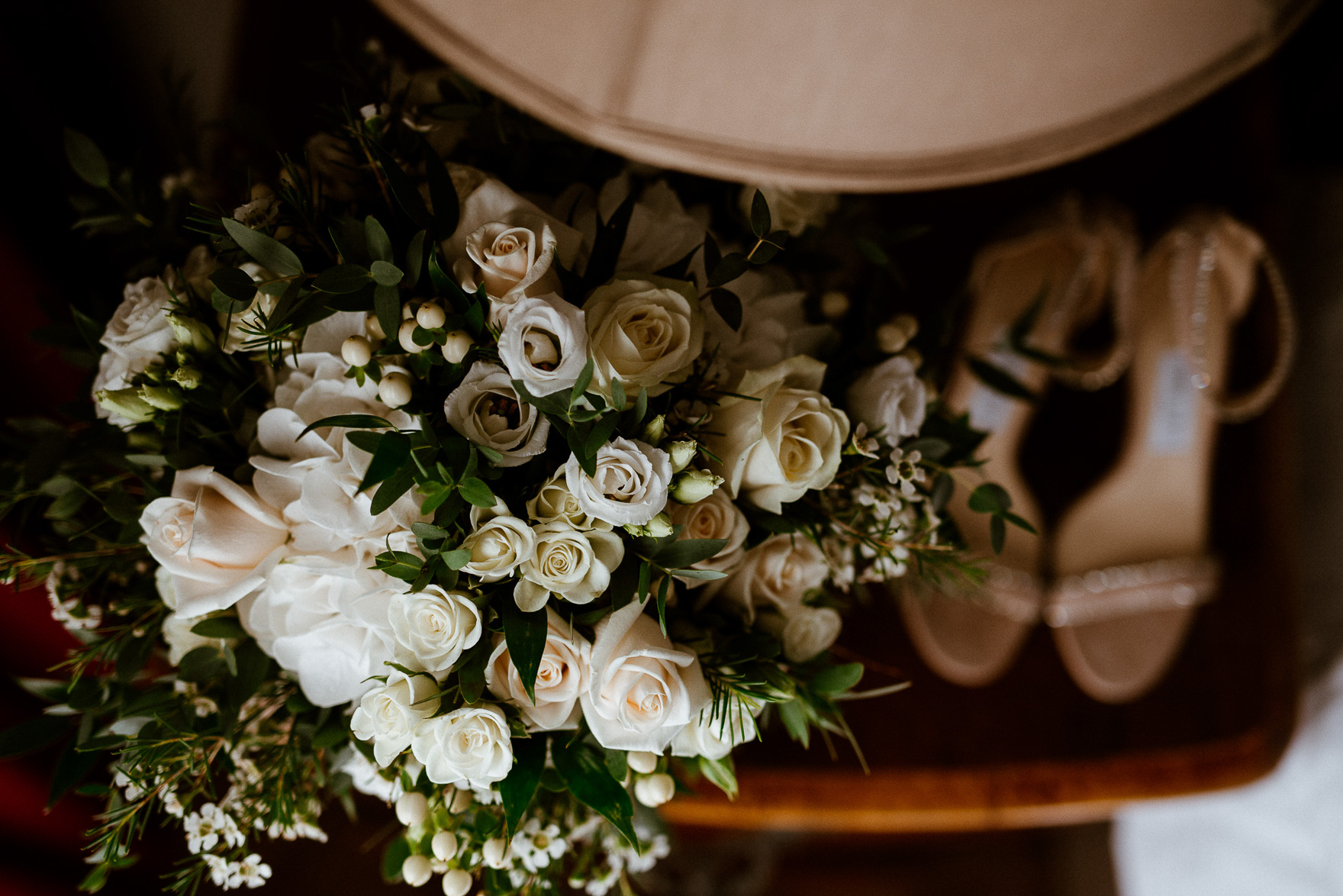 Example of things to have ready for the photographer:
Wedding dress
Veil
Shoes
Perfume
Jewelry
Flowers
Rings (don't forget Groom's)
Engagement ring (don't forget to clean)
Invitations
Bridesmaids dresses, bouquets, shoes
Something blue
Lipstick
Nice, unique ring box can make a great background for ring pictures.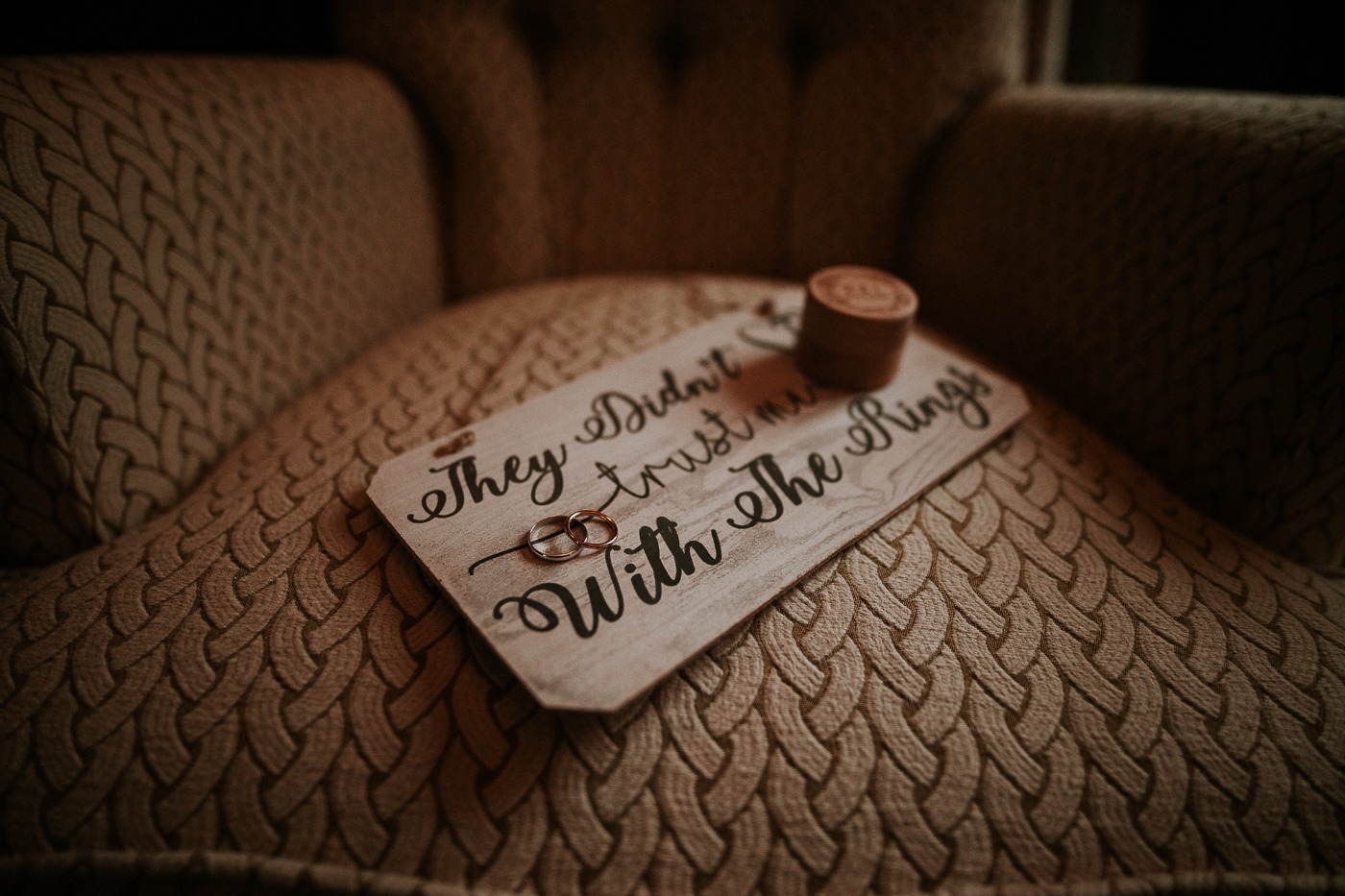 Make sure to remove stickers from the shoes and tags off everything.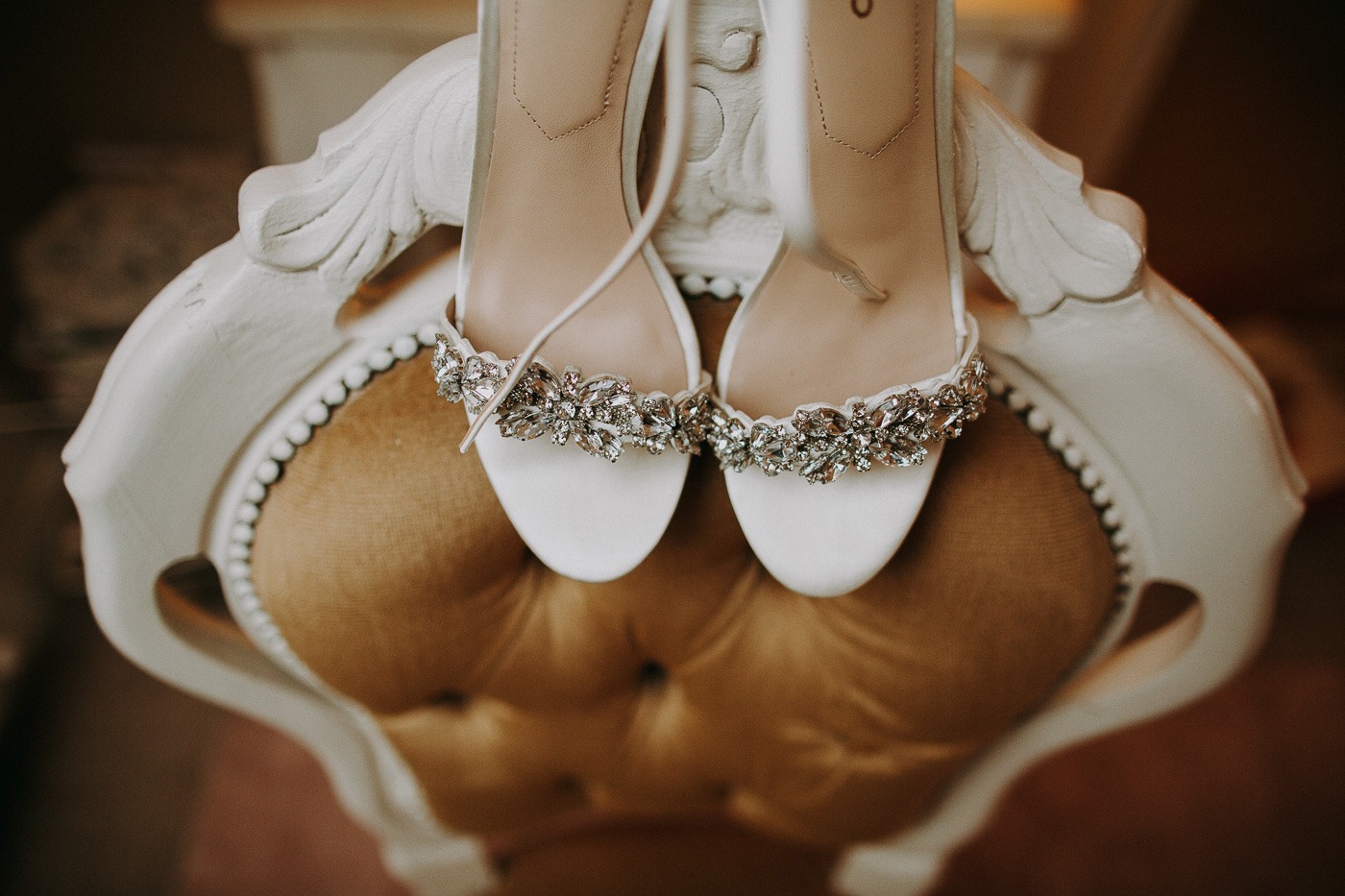 A pretty, personalized hangers can beautifully complete your wedding dress and veil. Plastic hangers wouldn't look amazing but wooden ones would do their job and still look elegant.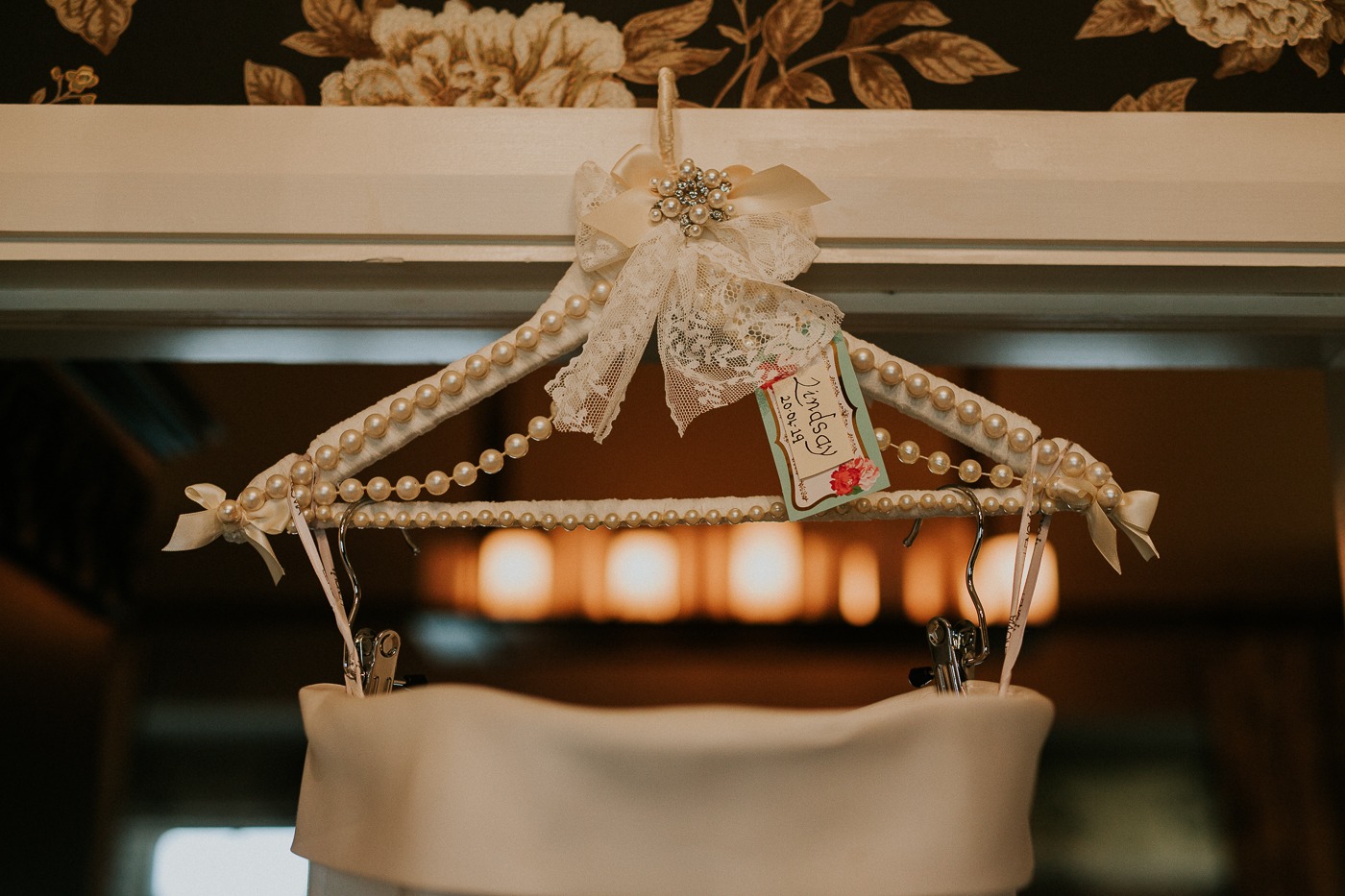 6. Plan Your ,,Getting Ready'' Outfits
Think about what you're wearing while getting ready. You might find lots of inspirations by checking Pinterest and picking the stuff that would make you feel beautiful and comfortable. Something that you can easily take on and off without touching your hair & makeup would work the best. Button-down shirts, PJ's and robes are always a great idea. You might even buy a matching dressing gowns and give them as gift for your bridesmaids! It might be a good idea to give these out the night before or lay them out upon their arrival.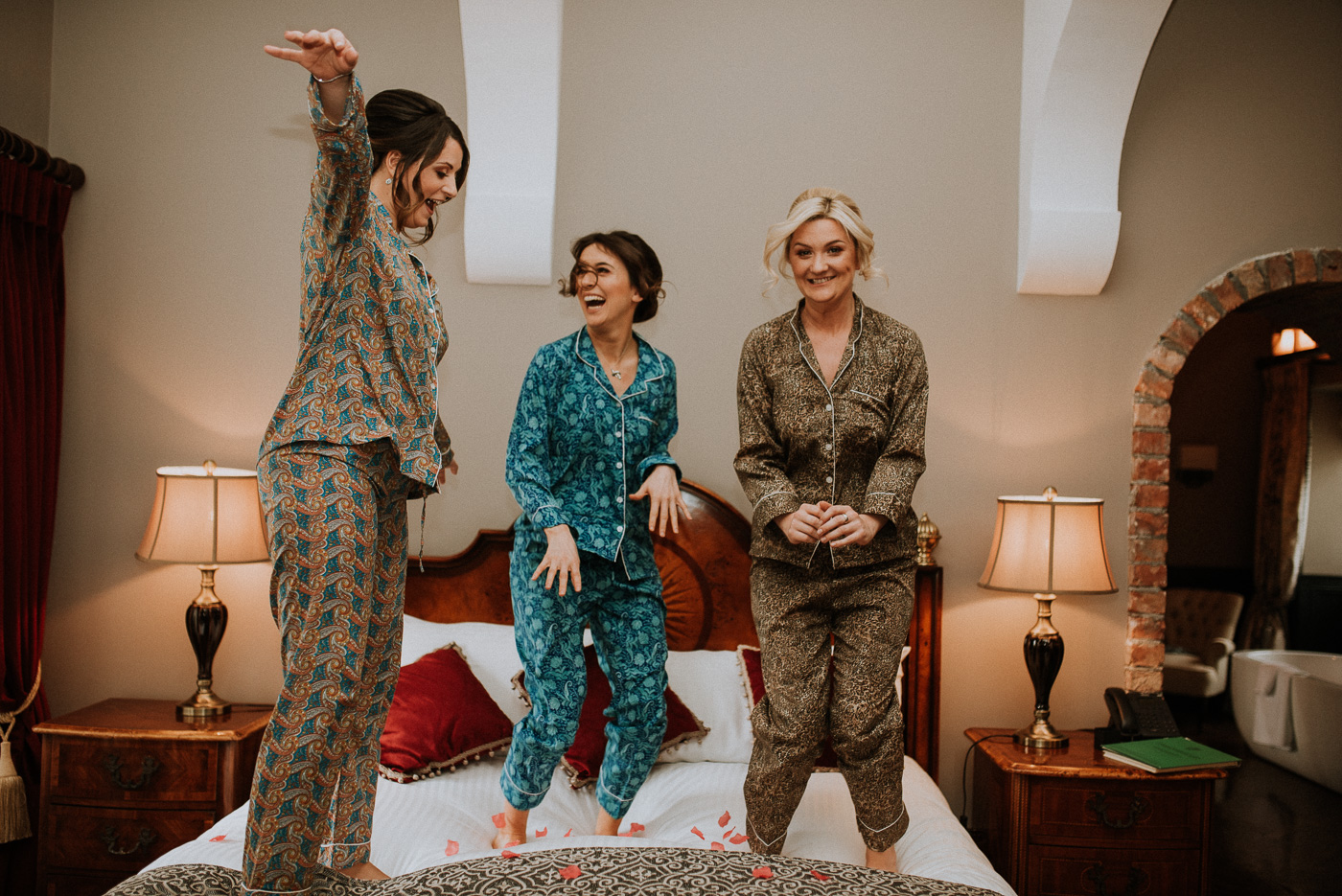 7. Think About Music
Nope – you don't have to play or sing. Simply make a playlist of your favorite songs, something special that would set your mood for the rest of the day .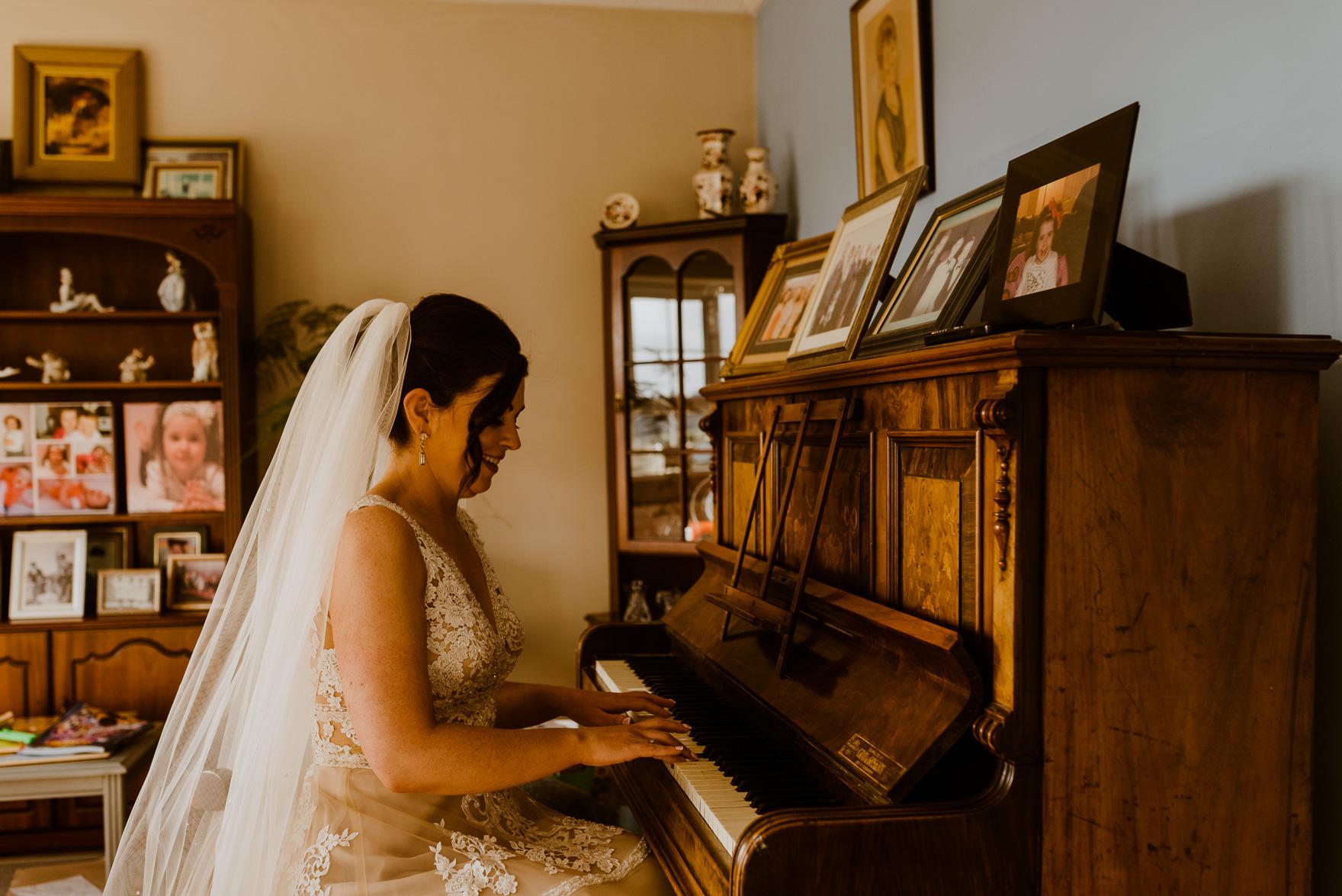 8. Have Breakfast!
Trust me. You won't feel relaxed and comfortable without having a good breakfast. Make sure to sit down and eat something on the morning of your wedding – it will keep you full and happy. If you feel too nervous to eat, try to get anything as it's a long day and you don't want to faint, have a headache or hear your tummy rumbling.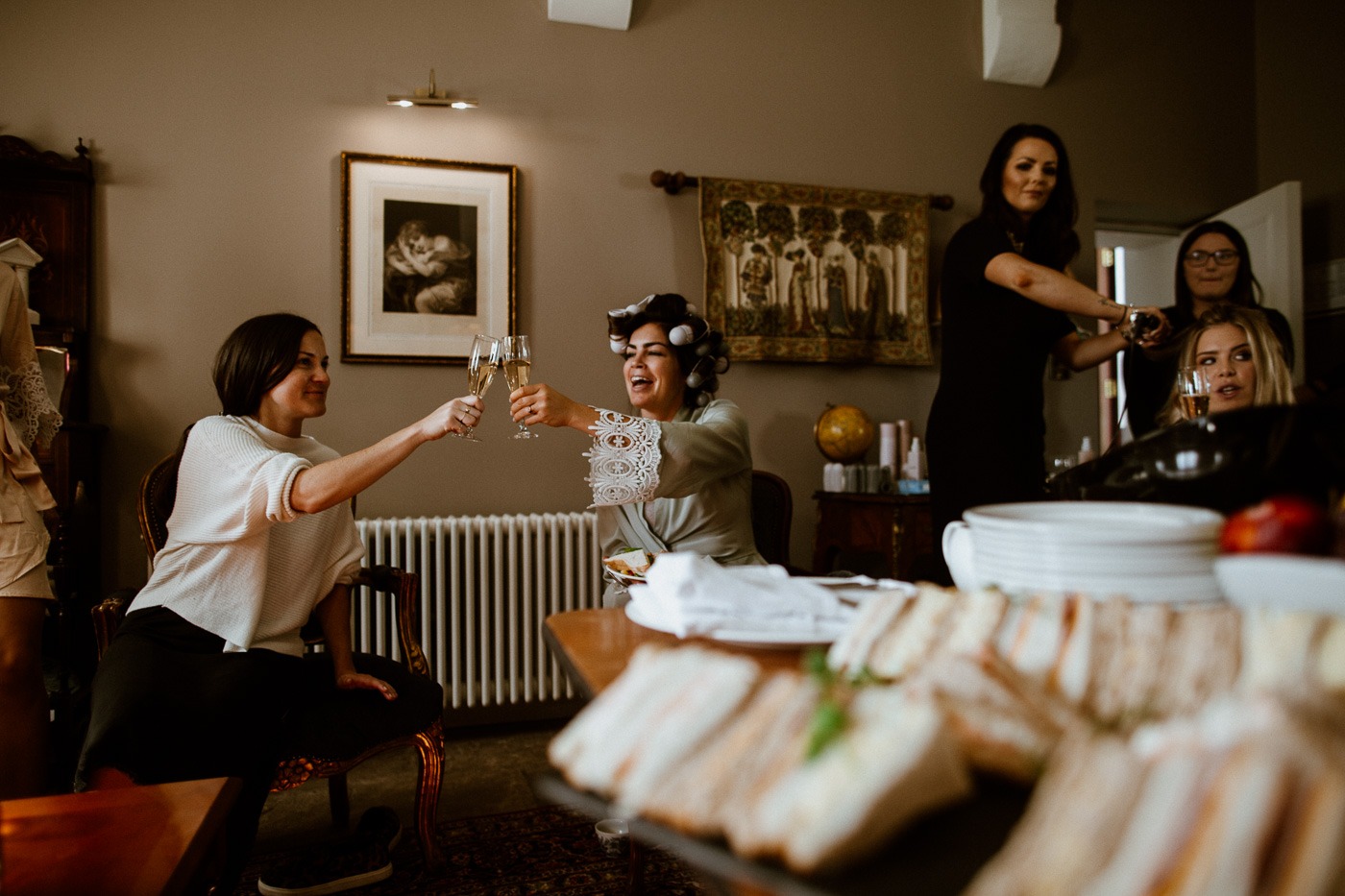 9. Put Together an Emergency Kit
Prepare an emergency kit with all the things you just might need.
For example:
bobby pins for hair that falls out during a day
your chosen lipstick so you will be able to reapply when needed
sewing kit – usually for bridesmaid dresses but you never know
baby wibes
scissors
plasters
safety pins
phone charger / power bank
painkillers, for example panadol
mints / chewing gum
steam iron for the dresses
antiperspirant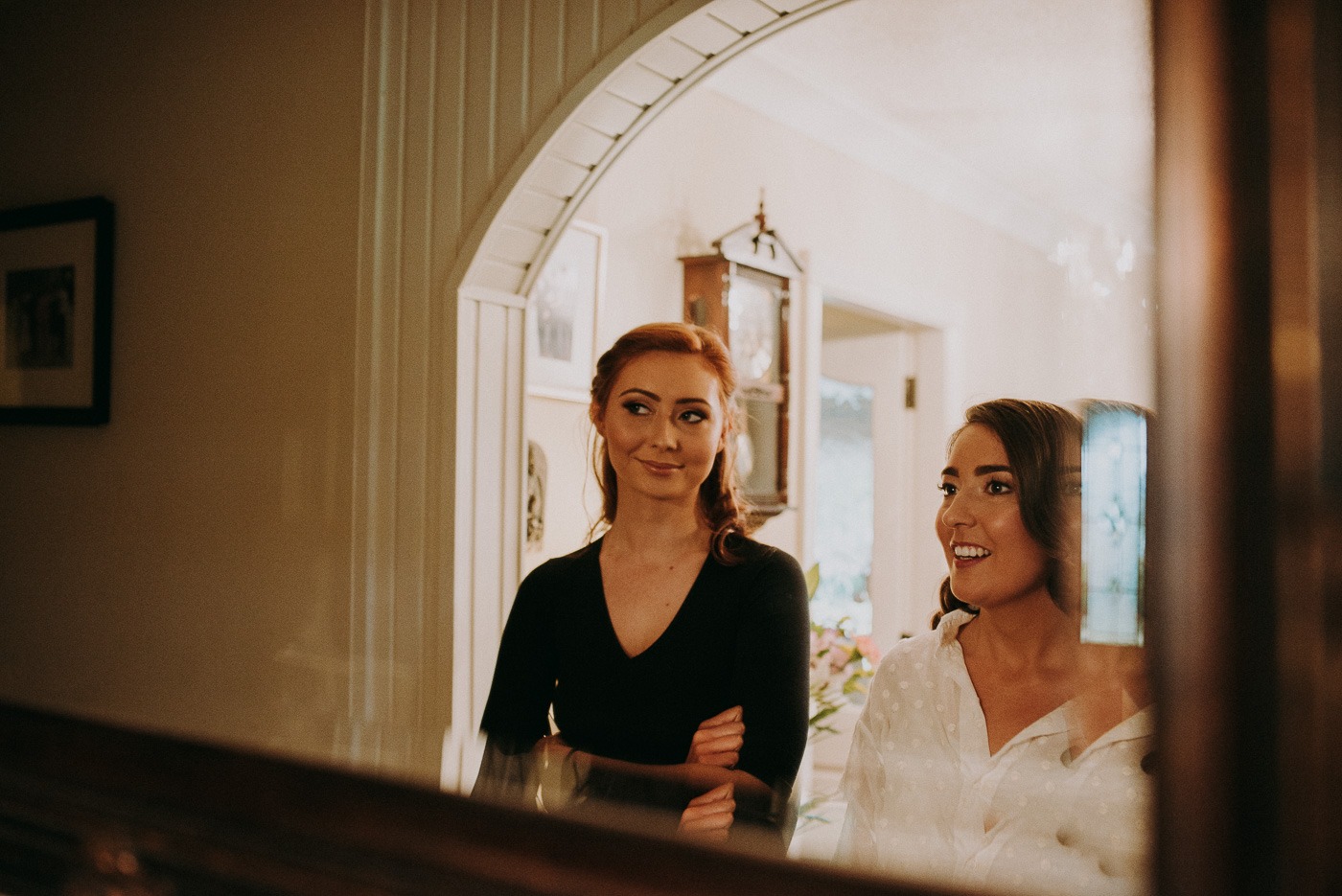 10. Organize Father – Daughter First Look
For me – it would be a must-have photograph. I have captured really fantastic moments of the first looks between fathers and daughters and with no doubt – those ones are the most precious photos. If you would love to have a picture like this with your own father, make sure to organize the morning so that your photographer will be there to capture these moments.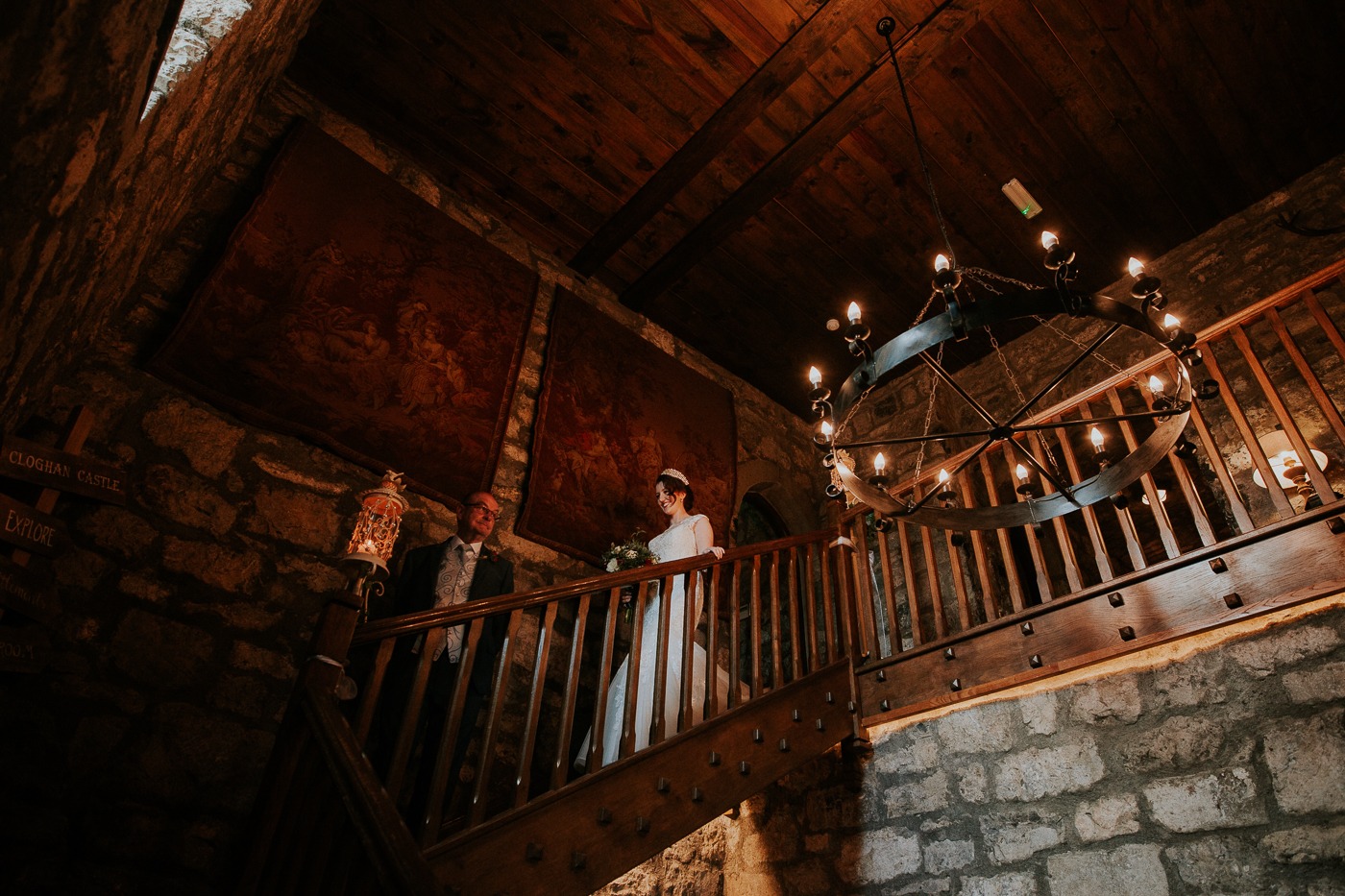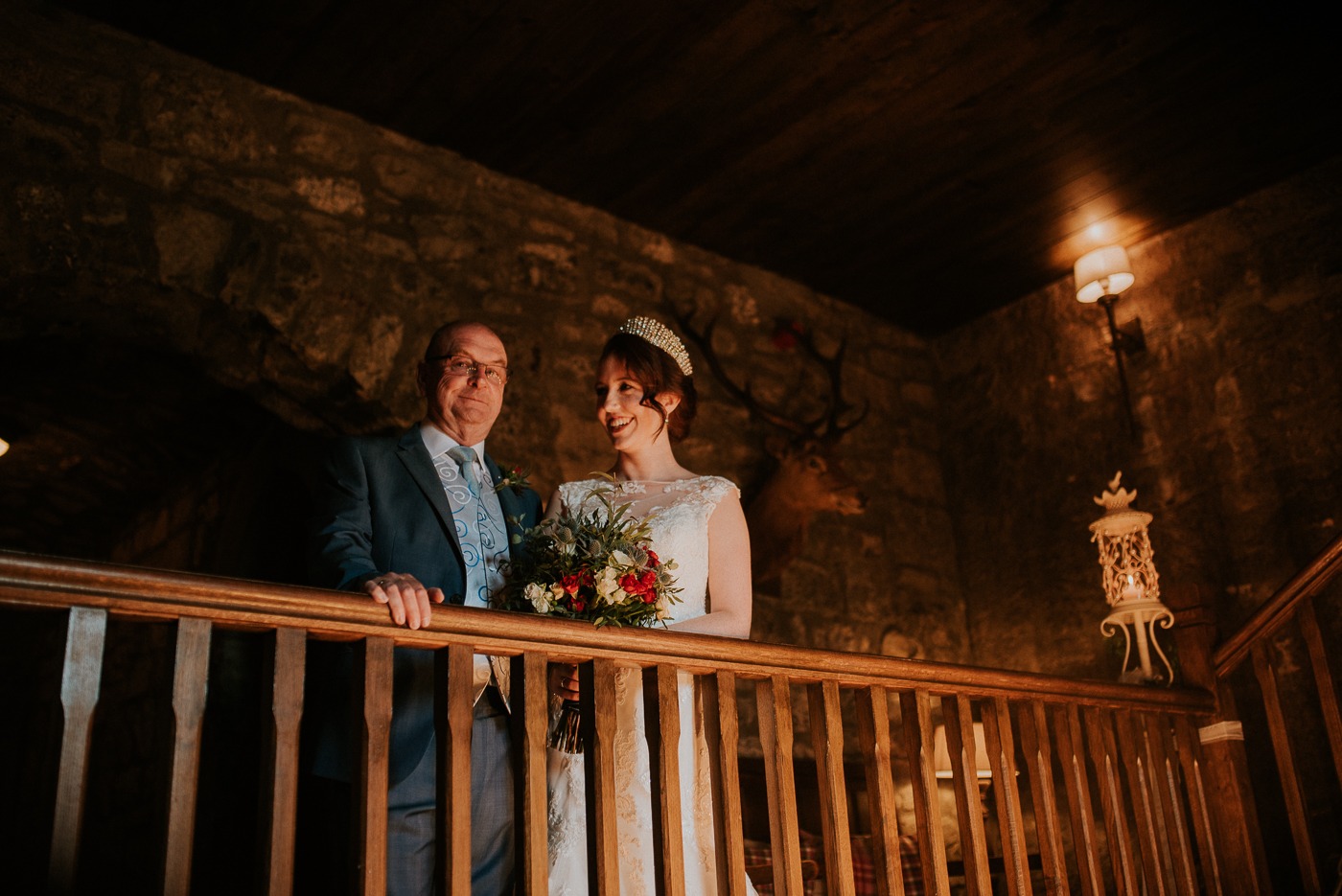 11. Prepare Gifts for Your Bridesmaids
It is pretty traditional to buy thank you gifts for your bridesmaids for their support on your big day. Necklaces or earrings are always a good ideas for the girls as they can feel extra special and wear these on your wedding day. Your photographer will be there to take candid photographs of unpacking the presents so personalised bags or boxes would be a great idea.
12. Get Into Your Dress Early
So many brides get into their wedding dress just before they leave for the ceremony, which I think isn't the best idea. If you put your dress approx 1 h or at least 40 minutes before you go, it will give you a time to have some family portraits and Father-Daughter first look photos. Getting into your dress early ensures you will arrive at the ceremony relaxed and you will not put the dress rushing.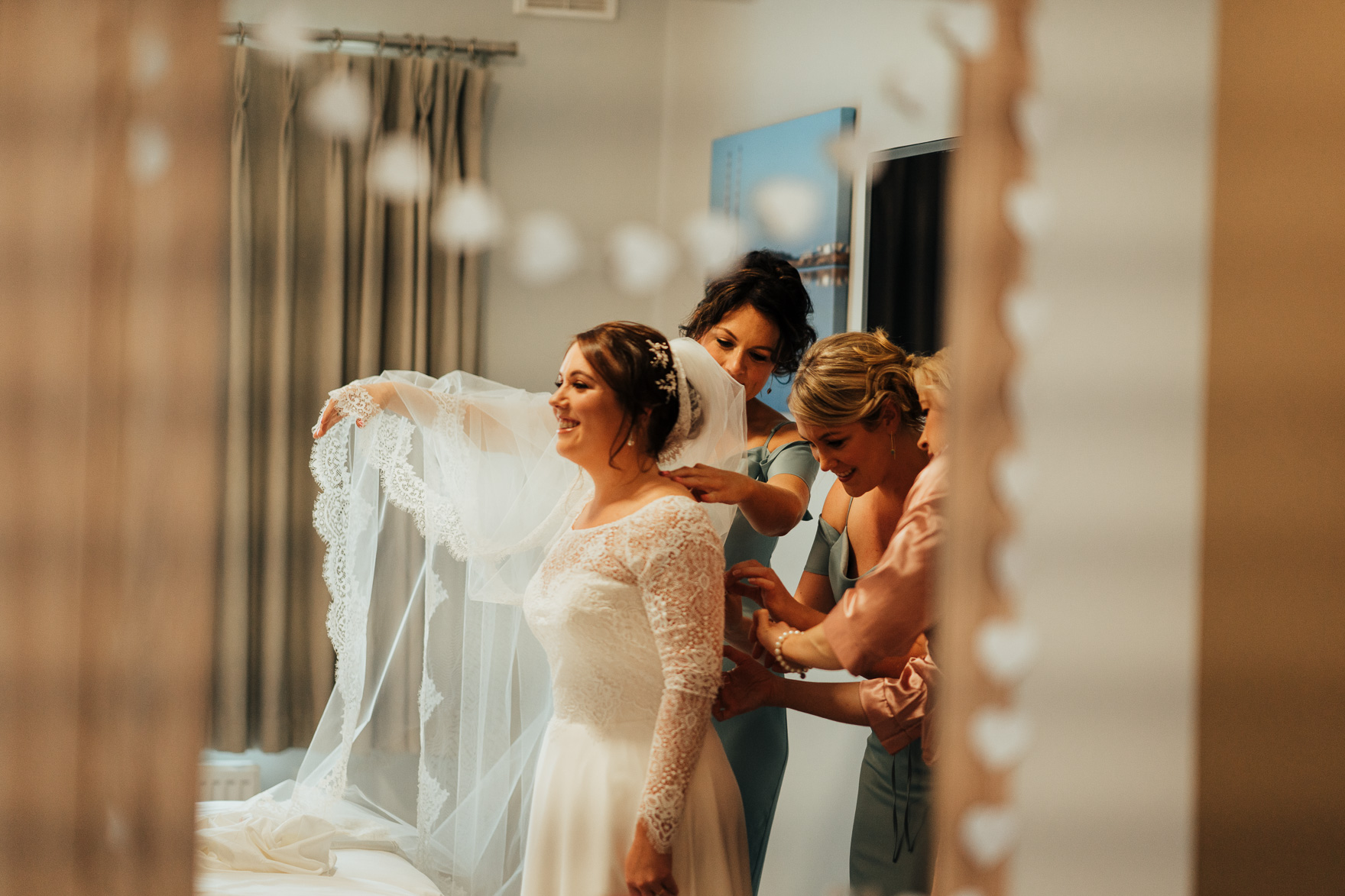 13. Write Cards for Each Other
I love this tradition. A nice handwritten letter for your loved one is always a great idea and another great moment to photograph. Simply make sure you open it when your photographer is around.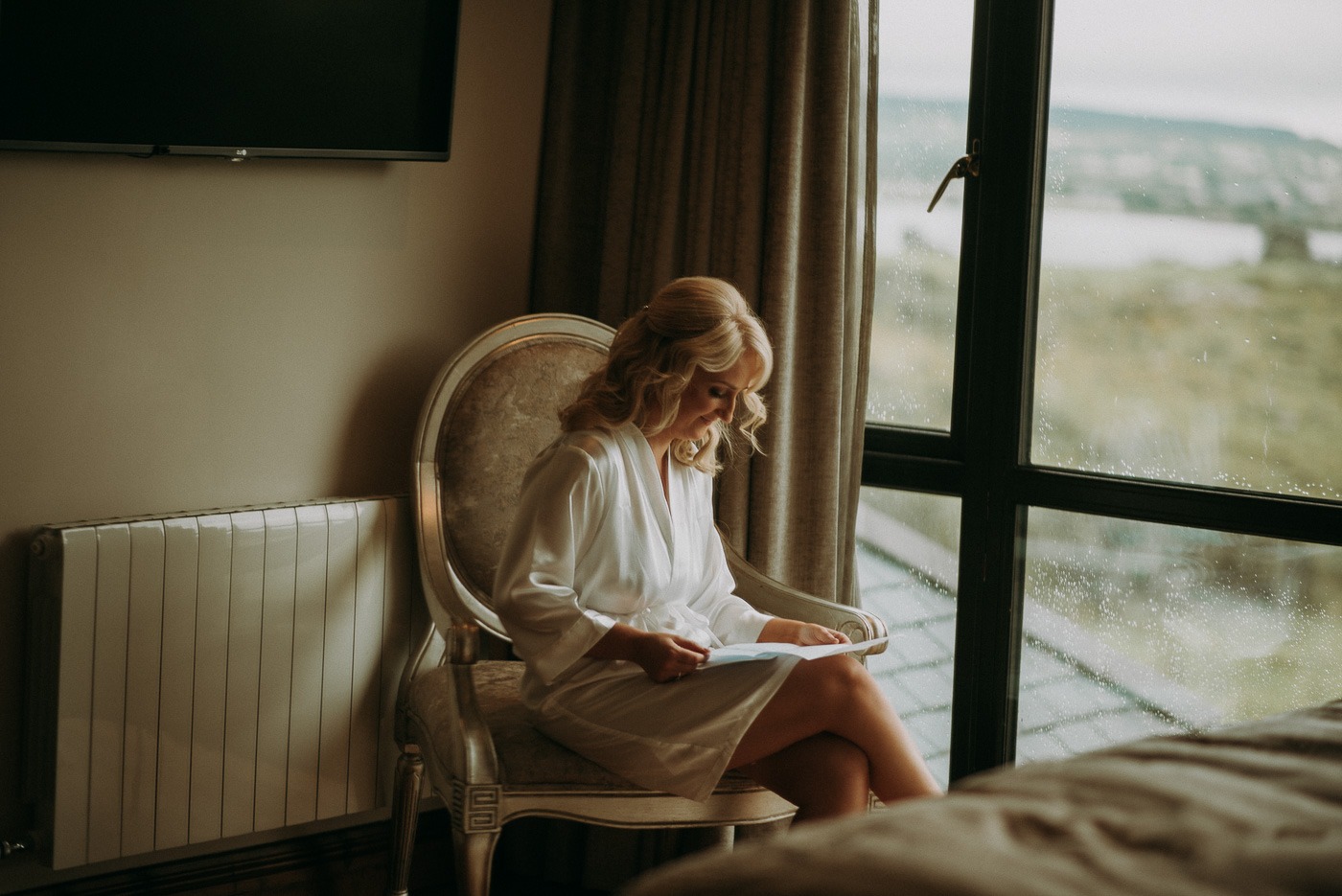 14. Top Advice
The getting ready part of your day is about preparing for your wedding and sharing your joy with your favorite people. My aim is to be there with you and capture those moments as they are, in a candid, unobtrusive way so you can truly enjoy the day. If you feel stressed and think that nerves goes over you, remind yourself that all that matters is you and your other half. Not flowers that aren't perfect or rain outside. A wedding is about you and your partner. Everything else is only a detail.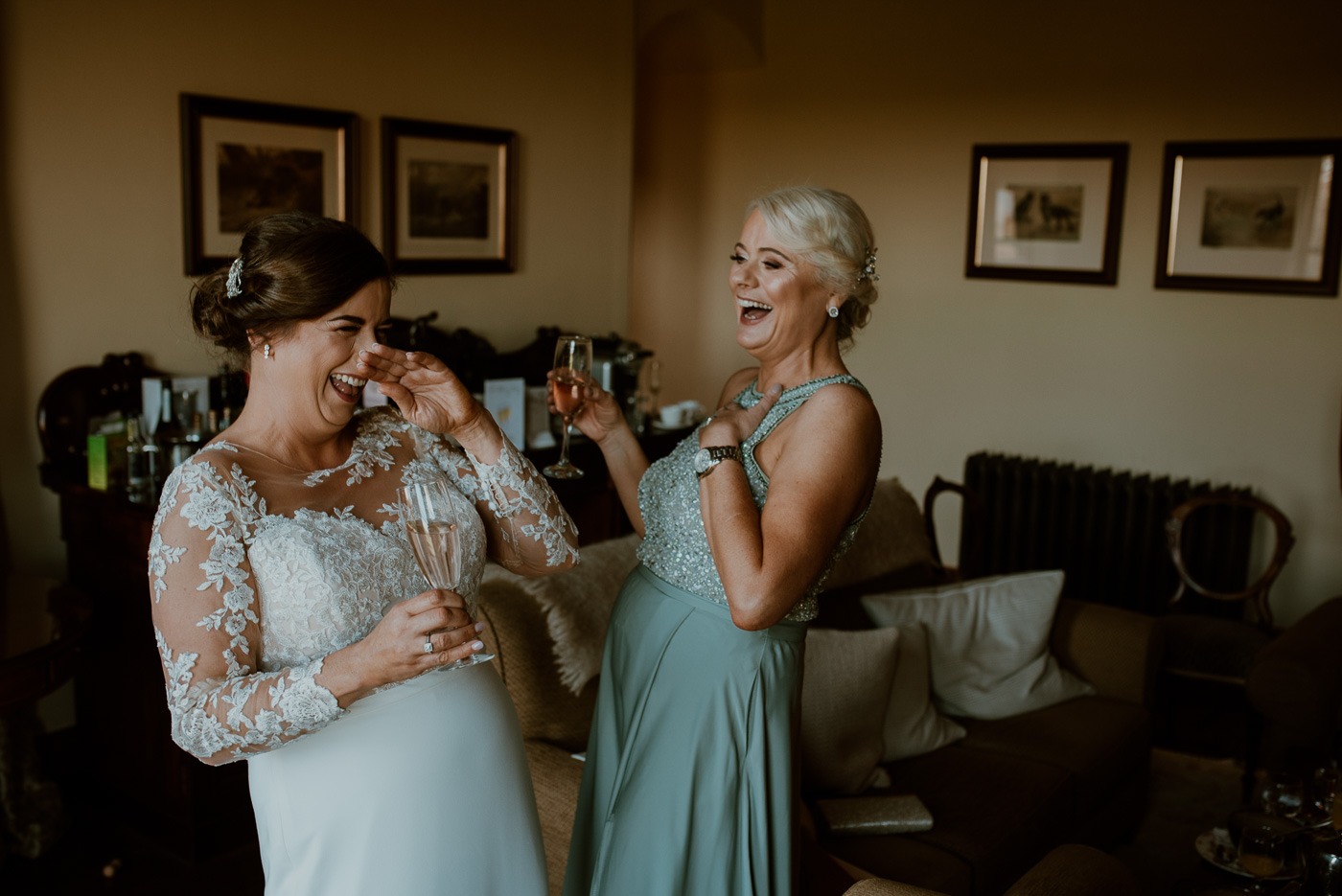 HOPEFULLY THIS ARTICLE WAS HELPFUL TO YOU OR SOMEONE CLOSE TO YOU. IF YOU WOULD LIKE TO GET EVEN MORE TIPS – HOW TO MAKE SURE YOUR WEDDING MORNING IS CALM & RELAXED, YOU MUST CHECK OUT ONE FAB DAY AS THEY DID WONDERFUL JOB .
IF YOU WOULD LIKE TO FIND OUT MORE ABOUT ME WEDDING PHOTOGRAPHY OFFER FOR YOUR BIG DAY, PLEASE CONTACT ME HERE AND LETS MAKE YOUR WEDDING TOGETHER!
DOCUMENTARY WEDDING PHOTOGRAPHER, WEDDING PHOTOGRAPHER WORKING IN IRELAND: SLIGO, MAYO, KIDARE, KILKENNY, WATERFORD, GALWAY & DUBLIN.