As a truly family man, I cannot stress enough how important family photographs are. If you are familiar with my work, you know that I'm a huge fan of natural, candid and unposed photos but when it comes to family formals – we just need to organize them in traditional way. Our goal will be to do them fast and efficient so they won't consume too much time of your day, however it wouldn't be possible without your priceless help. In this article you will find out how we can get all your family photographs done smoothly and pain free.
Short & Simple Shot List
Ideally, your group photos shouldn't take more than 35 min. More than that may feel frustrating and tedious for your guests and yourself. That's why I would highly recommend to create sensible list of "must have" family photos and keep it as short as possible. Don't go overboard. You can make endless combinations with every single cousin and aunt, however keep in mind that it will take up so much more time.
Ask yourself, are you really going to print out all those photos?
Please take a look at the list below, which is an example how recommended "shot list" might looks like. Of course – it can be easily customized to your needs.
Bride & Groom + Bride Parents

Bride & Groom + Bride Parents + Bride Siblings

Bride & Groom + Bride Parents + Bride Siblings with Children and Partners

Bride & Groom + Bride Grandparents

Bride & Groom + Groom Parents

Bride & Groom + Groom Parents + Groom Siblings

Bride & Groom + Groom Parents + Groom Siblings with Children and Partners

Bride & Groom + Groom Grandparents

Bride + Bridesmaids
Groom + Groomsmen
Bride & Groom + Bridal Party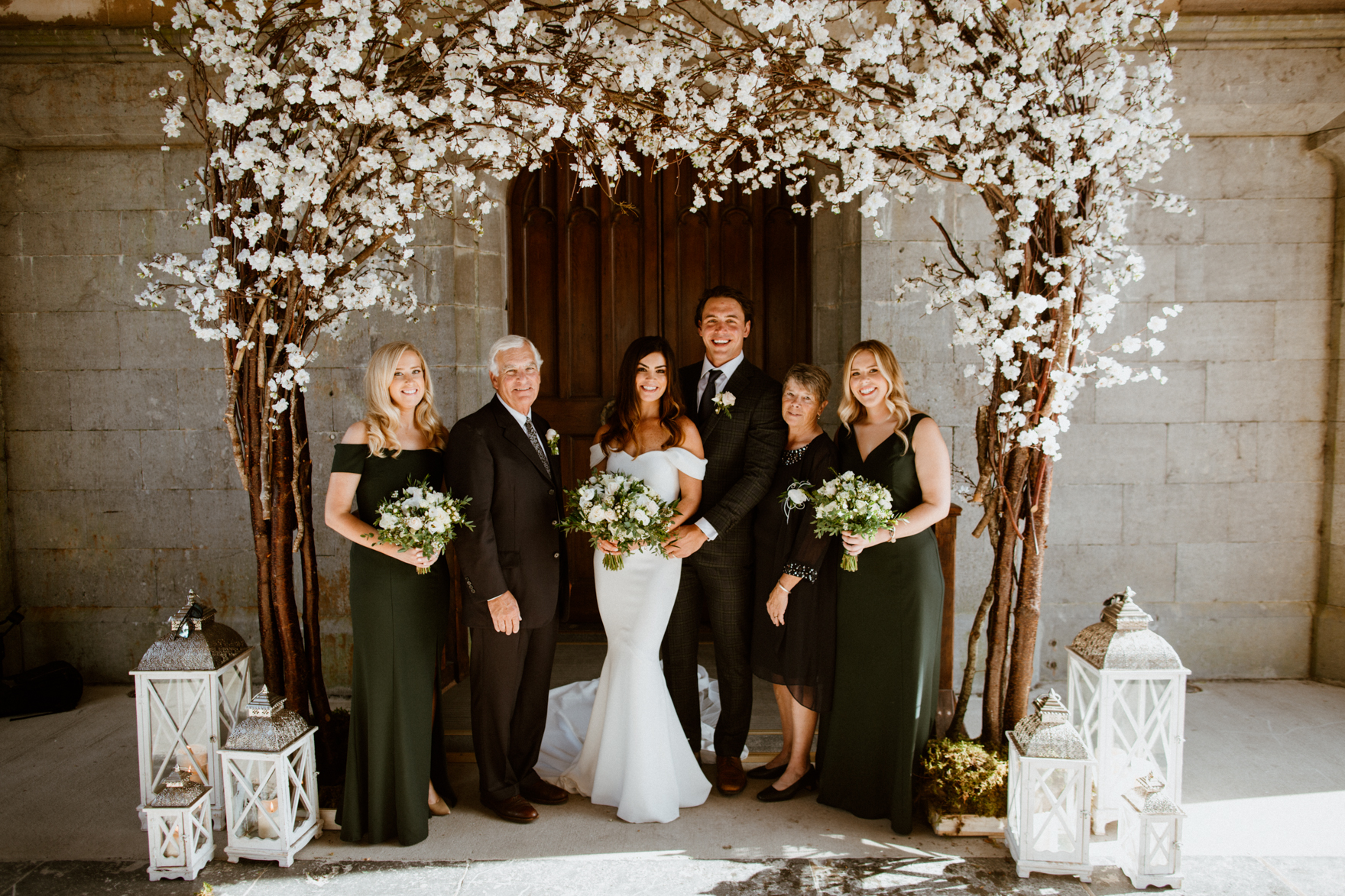 Family Helper
As your Photographer, I don't know the members of your family. I don't know who is who, I don't know the names… I wouldn't be the right person to organize groups for formal photographs and check whether someone is missing during a process. The very best thing that you can do is assign two family members (one for the Bride's side, one for the Groom's side) to gather family members for the photos. Family helpers should have your shot list and make sure everyone who is in a group shot knows in advance when and where they will be needed. Your group shots will be much more efficient and painless if you have your groups ready and waiting to be photographed.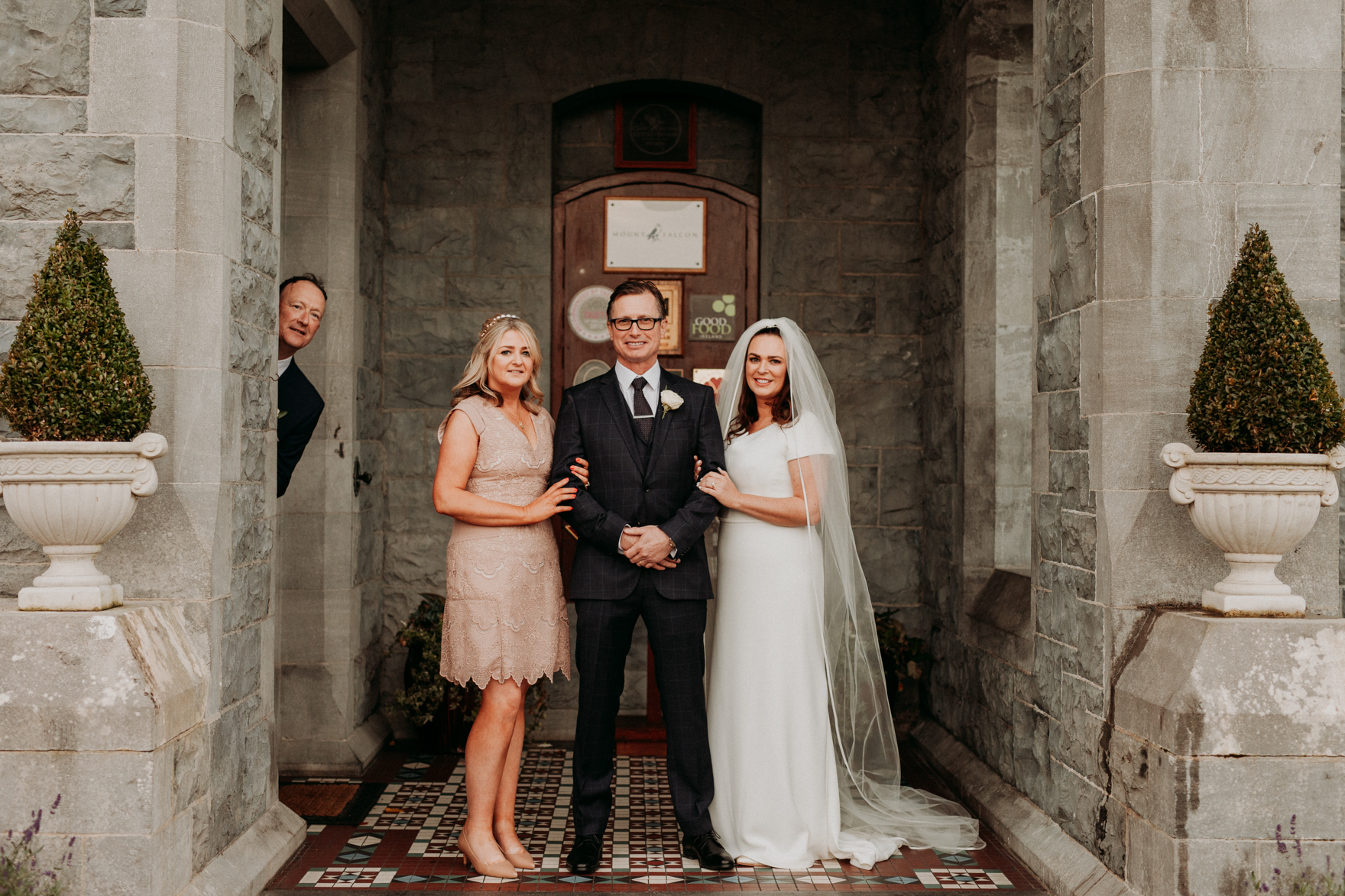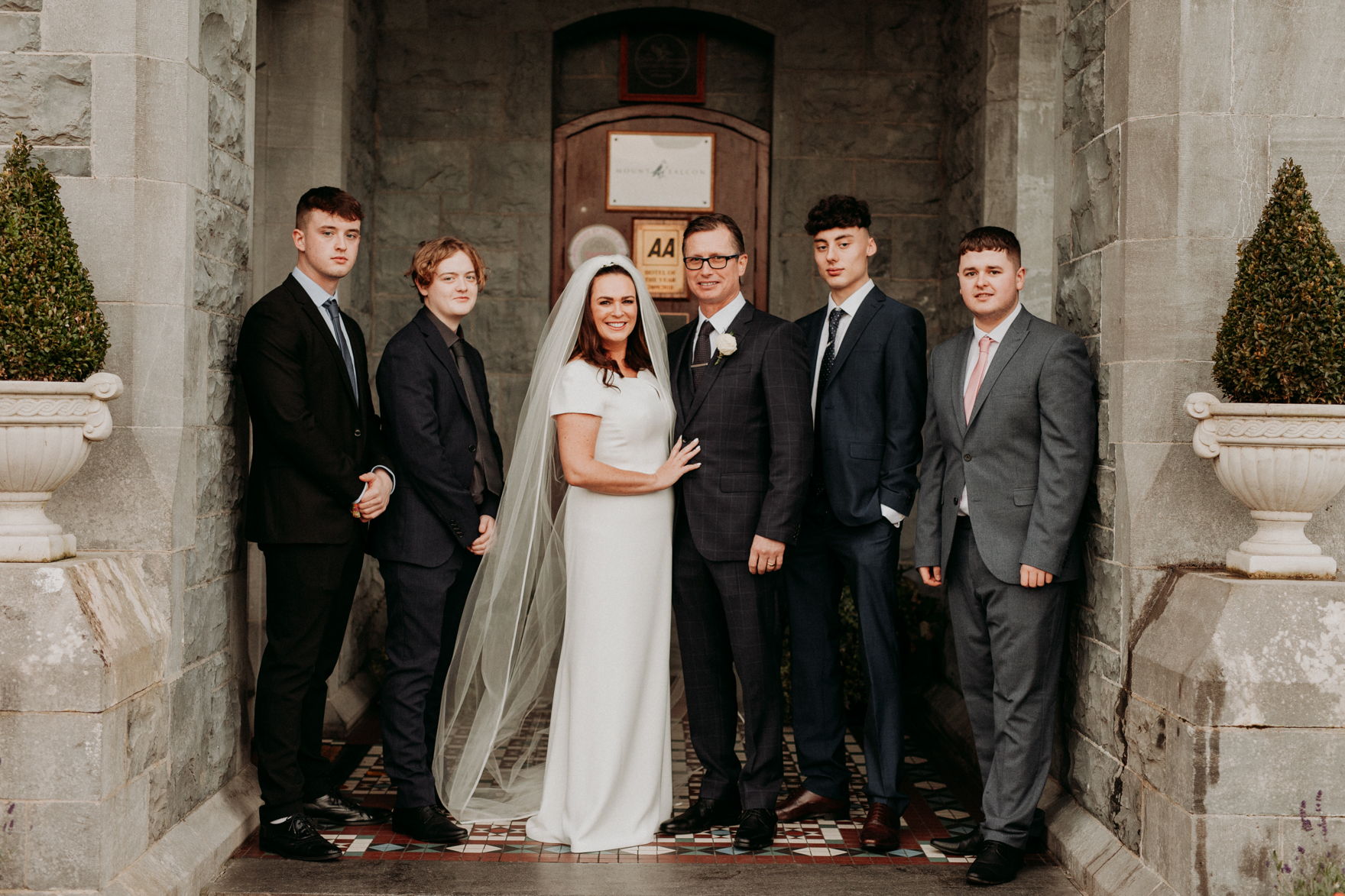 Missing Persons
Being able to go through all the photos quickly and effectively is critical, otherwise it will cost you tons of time. Can you imagine wasting precious minutes due to the flower girl going missing for 10 minutes? The more time that you spend on taking family photos, the less time for you to spend with your family and friends during the drinks reception. This is why I previously said it's a must to choose Family helpers to take care of the organizing. Explain them where the photos will be taken, ask them to inform everyone from your list 10-15 minutes before so that they can be there and ready in time. Your Family helpers must be close by and ready to help, they will be needed to line up every person from our list as they will know everyone by names.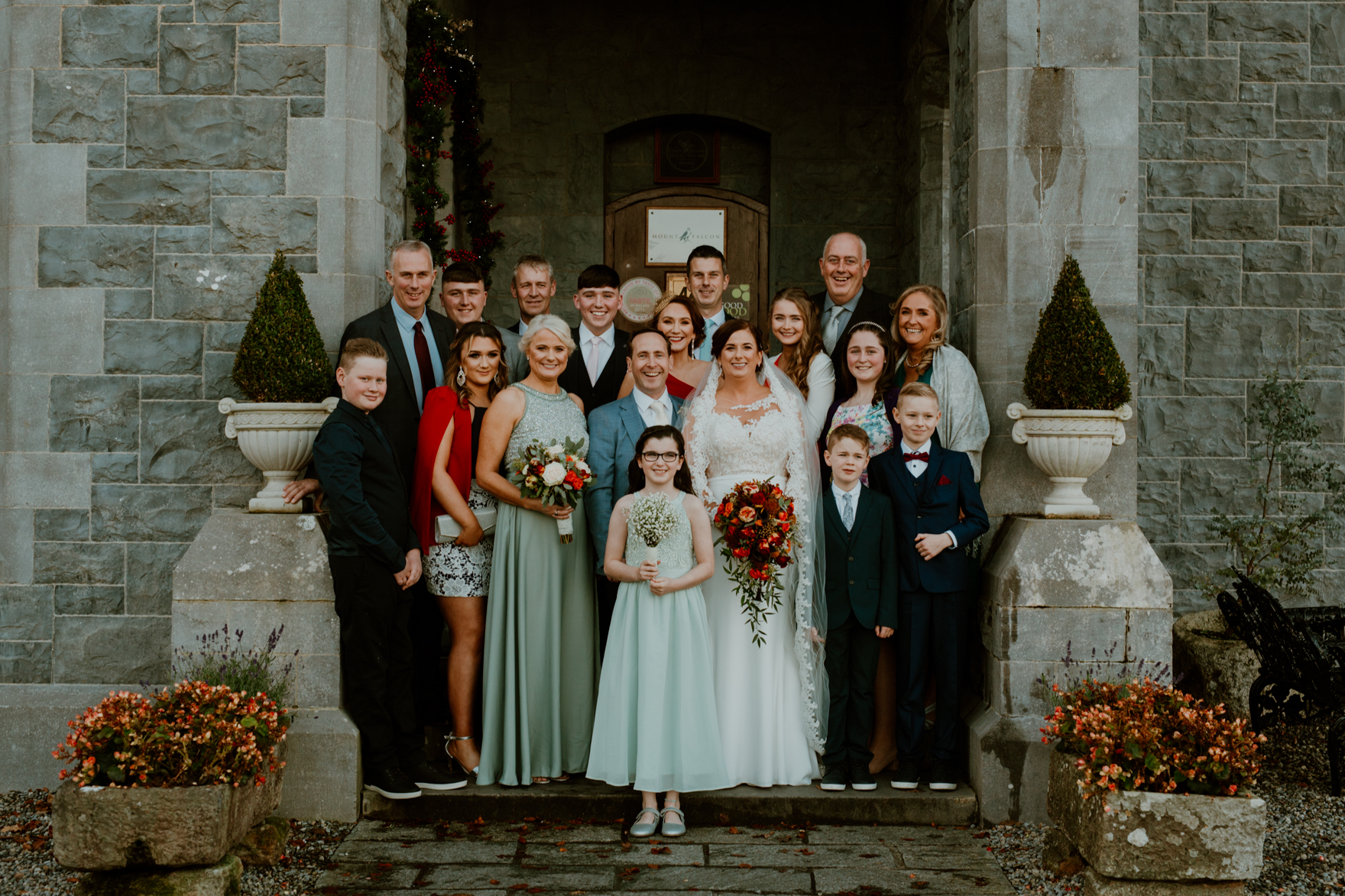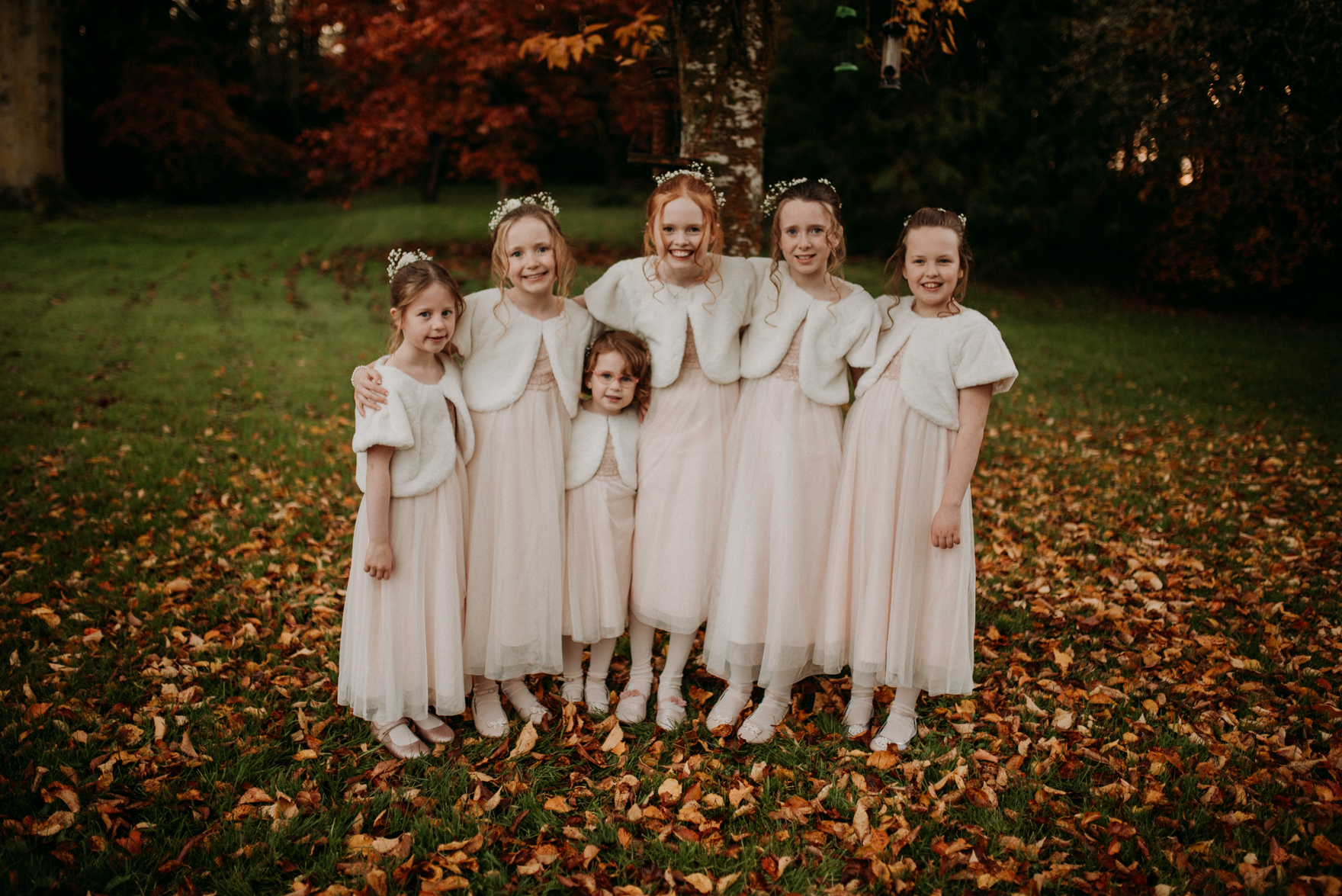 Photo Location
You may ask yourself – where is the best location to take family photographs? Planning to have photographs taken somewhere outside, in a nice spot can be very risky. In Ireland, 270 days out of the 365 are rainy. It's important to choose a location close to an indoors so that you can retreat in case the weather does take a wrong turn. From my experience, I can tell you now that the most efficient, fastest and simplest way to get the most out of your day and still take photographs will be right after the mass. Everyone is still here, no one's got lost in the venue, gone to the bar or is passed out in the toilet. After the mass has been completed and you've exited the church, take some time to exchange some words with a couple friends and family. Be sure to have your Family helpers on standby because when everyone starts leaving they need to collect everyone for the photos. I recommend that your photographs are taken outside the church doors or somewhere inside if it does rain. Many things can go wrong if you choose to take photos somewhere in the venue or at the family home, I've spoken about it above but imagine missing somebody on the way or wasting tons of time because you couldn't find somebody.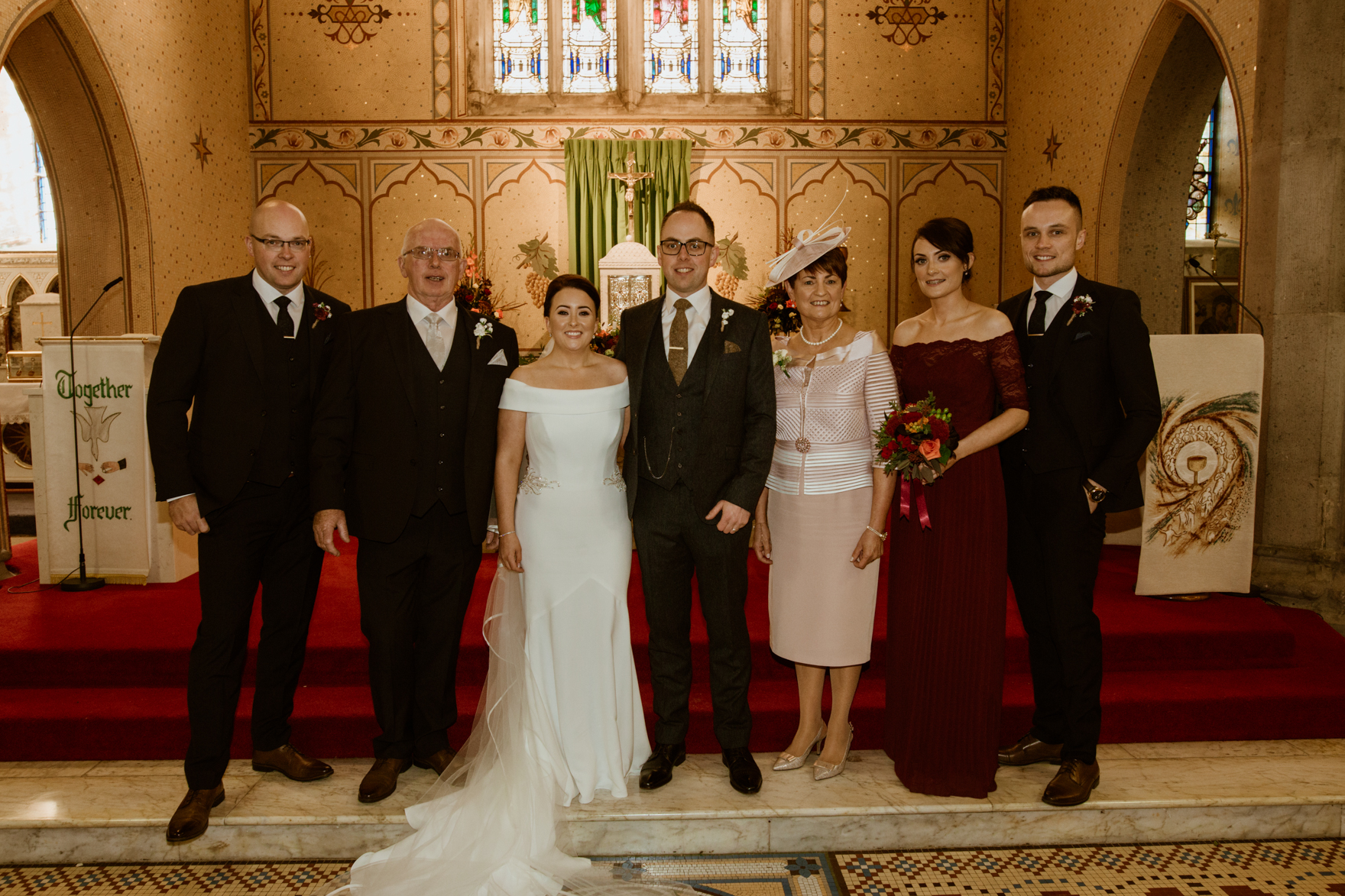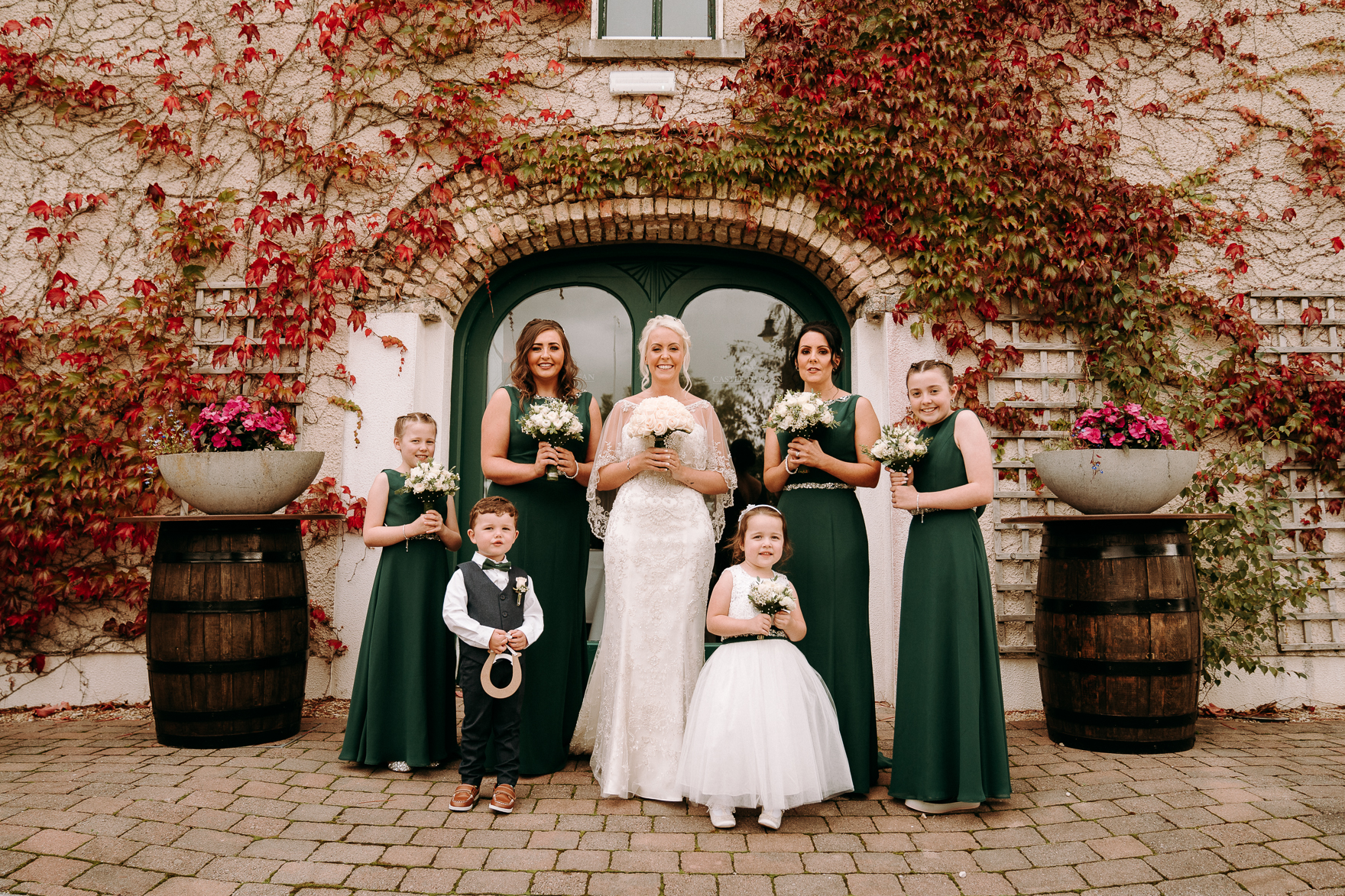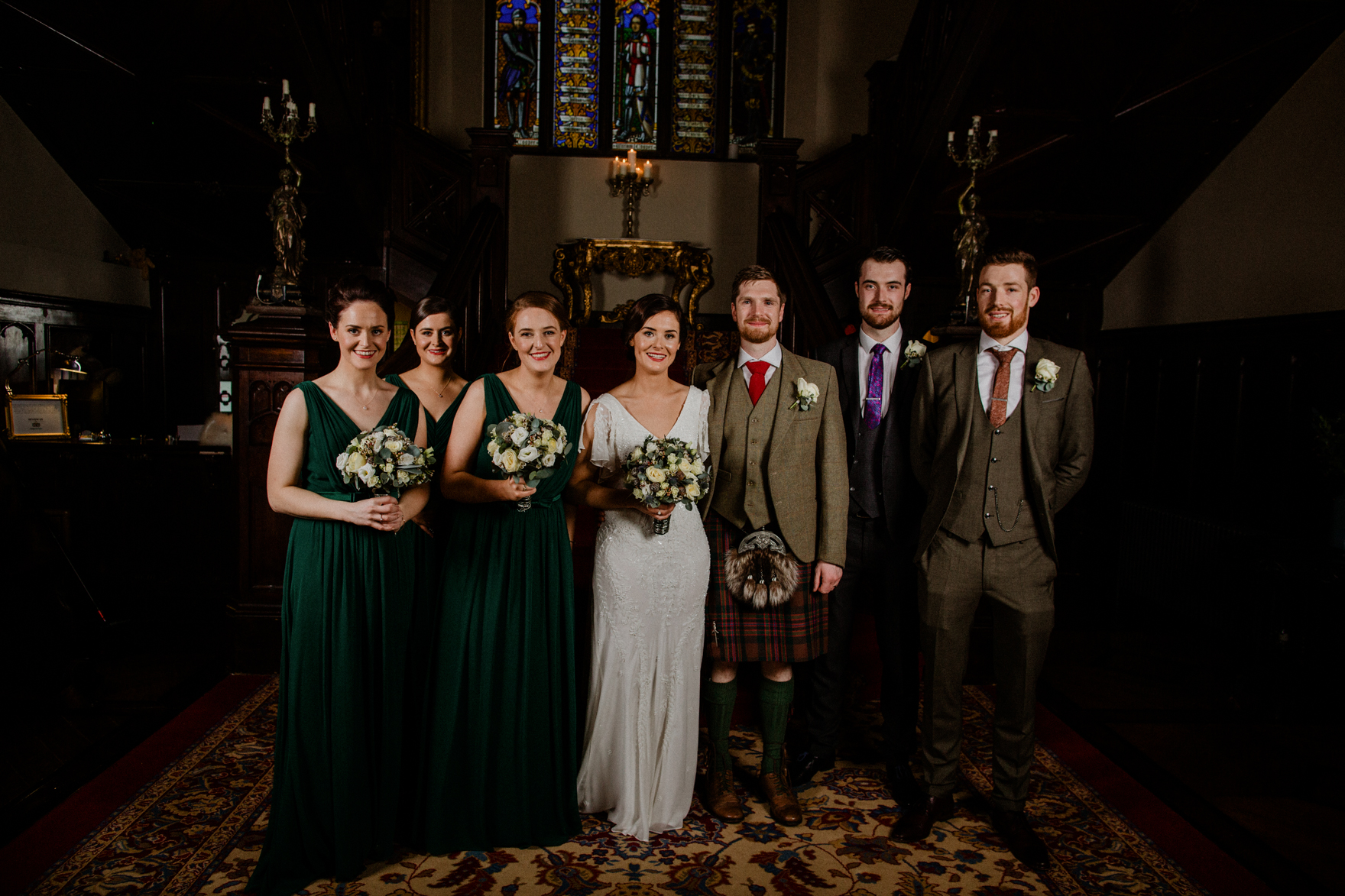 Action!
When everyone from the list has been brought together and you are all prepared and ready – it's time for action! I can't stress to you enough why it's important that we stay simple and just follow the list. Starting from the middle or just a random location from the list is a terrible idea, it can only mess things up. Imagine you missed out a photo that was really important to you? When we go through the list we simply just cross off one by one from the top until everyone's done.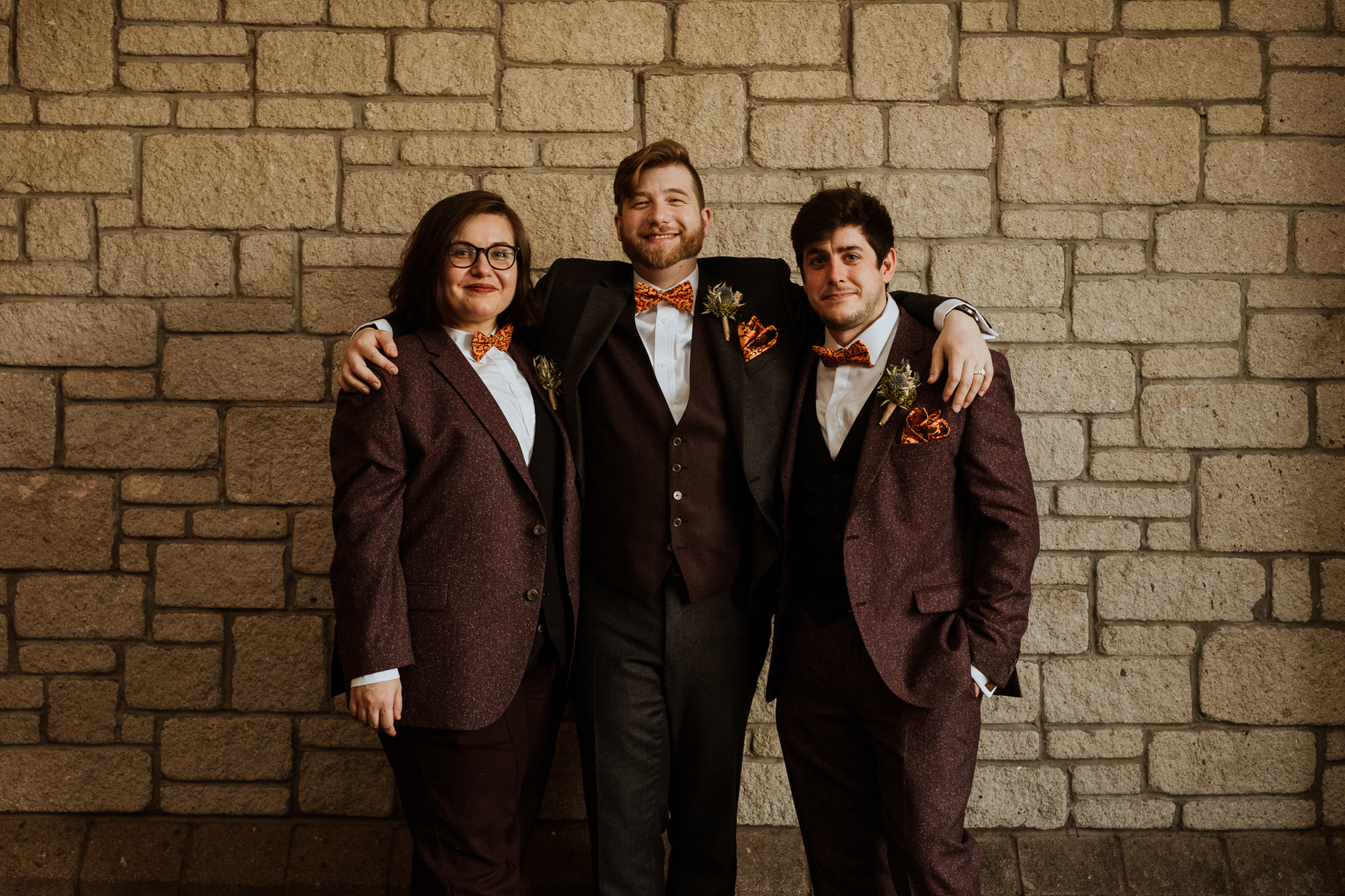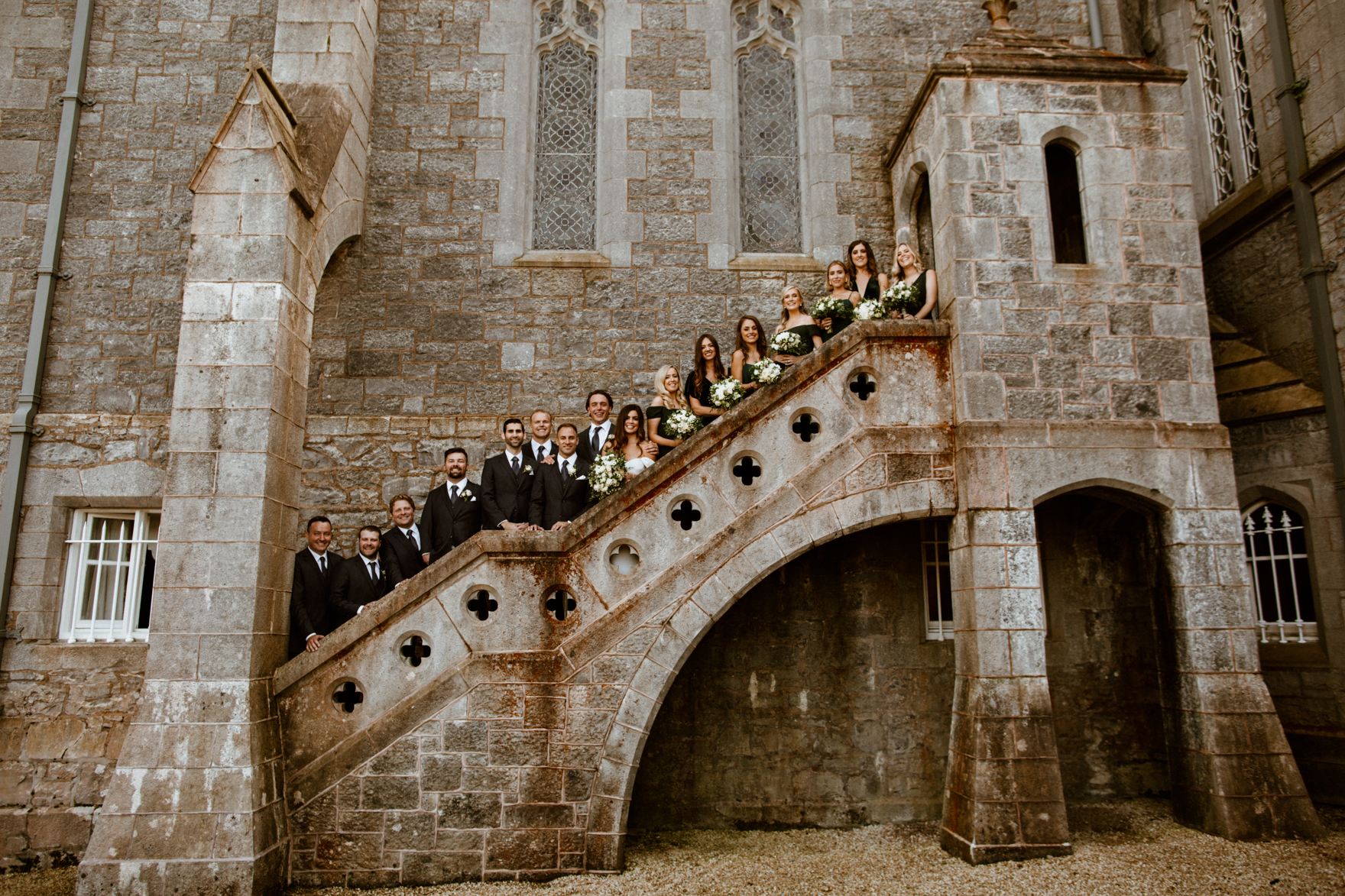 Your Wedding Your Rules
Now look, it's your day so no matter what I tell you it doesn't have to stick. We can take photos wherever you want and at whatever time you like. Just be aware, this will go not only for me but the many other candid un-posed style photographers. Taking up too much time due to family photographs can be very costly as it will give me less time to create the reportage photography you booked me for. Getting them over and done with as quickly as possible means that I can go back to my job and create you the set of photographs that will beautifully tell the story of your day.
Thanks for reading my tips and I hope that I've helped you in planning your wedding day!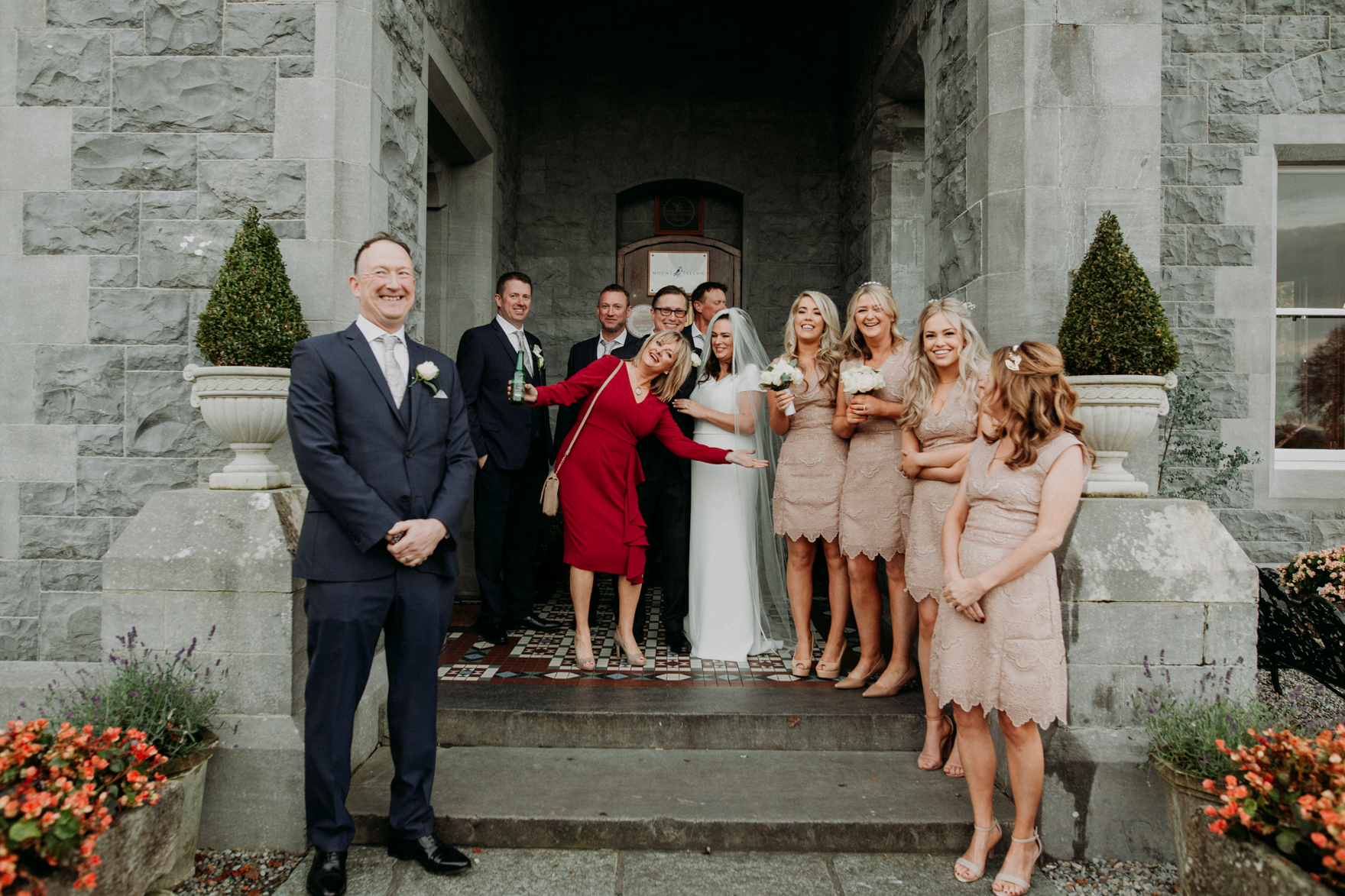 LOOKING FOR MORE TIPS & IDEAS? DON'T HESITATE TO CHECK MY OTHER WEDDING GUIDES:
Enjoy!