Choosing your wedding venue is the most important decision you will make for your wedding (after choosing your dress of course;-)). The right location is like a ''base'' of your day: it will make a perfect backdrop to all your wedding photos and video. It will guarantee that your wedding will be stylish, food delicious and all the decorations and flowers beautifully exposed. Keep in mind that even the most beautiful details won't look nice if they are placed in poor surroundings. That's why I would love you to take a closer look to Castle Wedding Venues in Ireland – family of 4 wonderful castles that I personally fell in love with and that I can recommend for everyone: Markree Castle, Ballyseede Castle, Bellingham Castle and Cabra Castle. Let's start with some reasons why it's so worth it to consider having a wedding in a real castle.
Top Reasons to Have a Castle Wedding in Ireland:
Fabulous backdrops (inside and out). Castle garden's are great on-site location for your Bride & Groom photo session, which can save you plenty of time that you can spend with your guests enjoying the day. Beautiful interiors can be a perfect Plan B, in case of bad, stormy weather so you don't have to be stressed that a rain will ruin your Bride & Groom portraits.
Full destination wedding packages. Yeeeep –

Romantic Castles of Ireland

can offer you a full wedding packages so you won't need to plan everything by yourself. You can relax before your wedding, get ready in the morning without need of travel, say ''I Do'' – all in one stunning location.
Perfect place for your "getting ready". Castle bedrooms are a beautiful frame for all ''getting ready'' photographs and give just enough space to move around freely. If you would like to find out more – why ''getting ready'' location is so important, please check my

Tips for a Stress-free Wedding Morning

.
Exclusivity. If privacy is super important for you – you can easily enjoy your wedding party in the company of just your family and friends. Pick the castle which can be booked for exclusively and have the place to yourself and your guests for the duration of your stay.
History. You can be transported back in time and feel like the real Queen and King. Choosing a historic castle wedding venue will provide a stunning experience for all your wedding guests and will make your day extra memorable with a minimum of effort.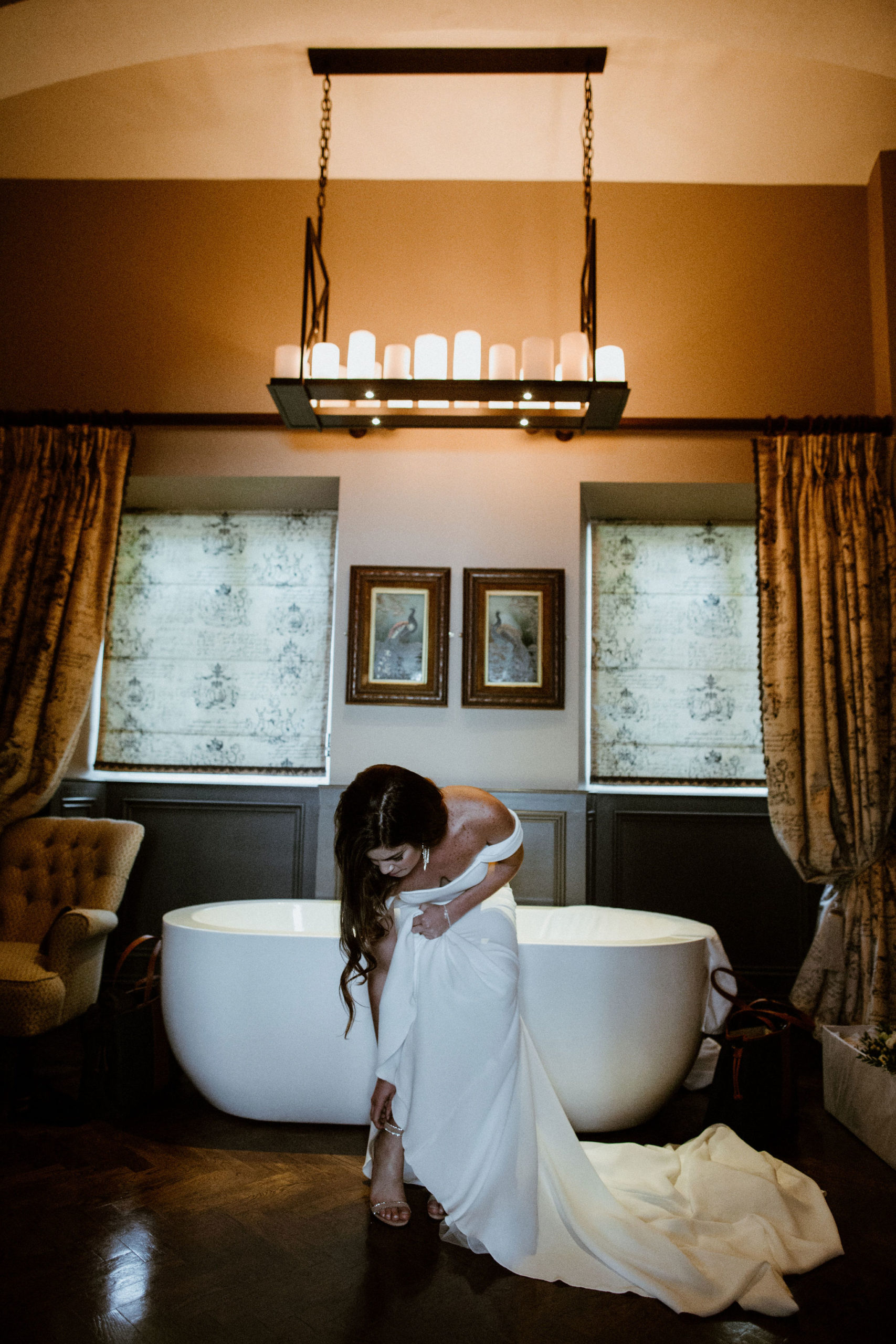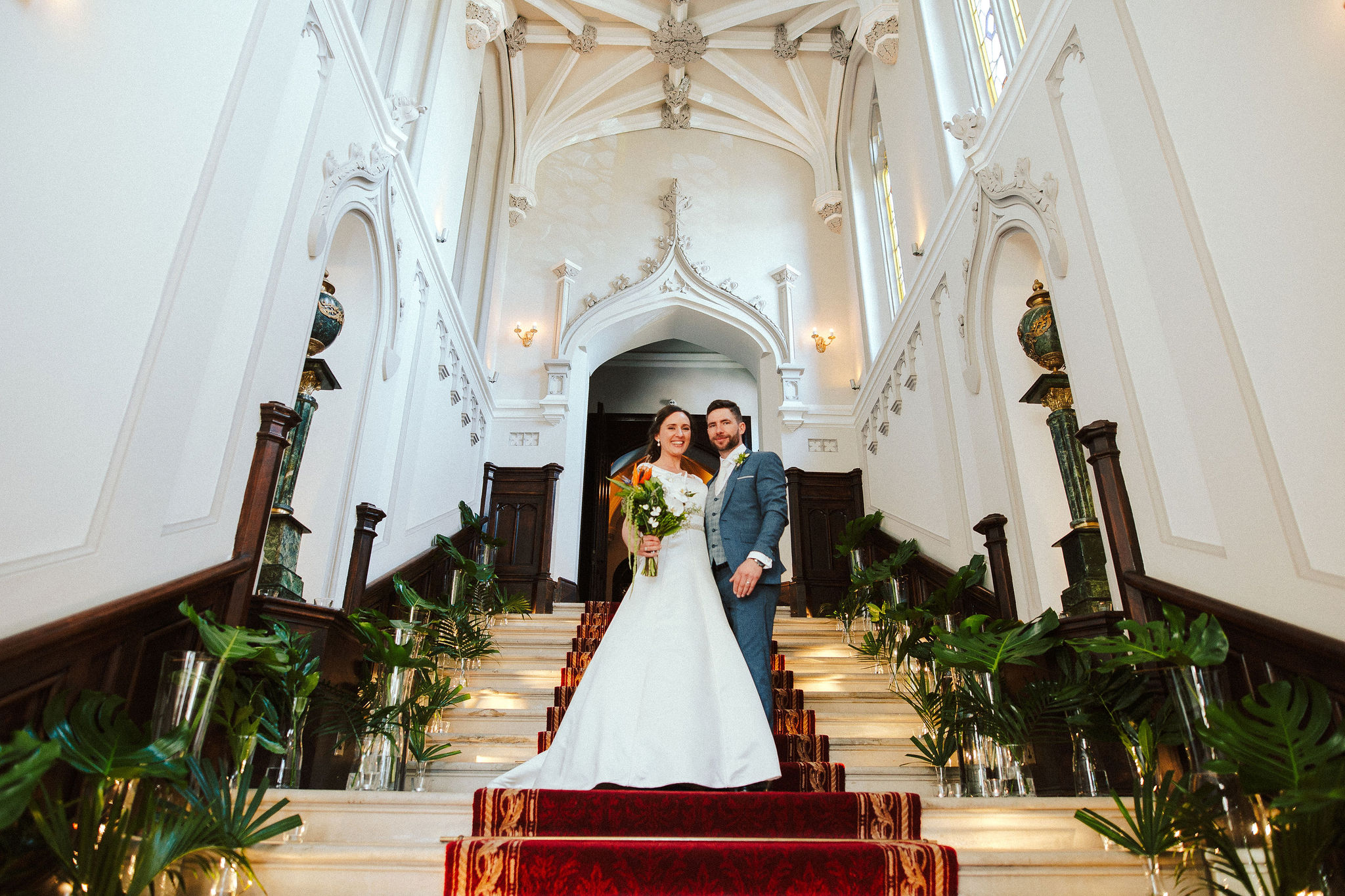 Romantic Castles of Ireland
If you love the idea of having a castle wedding, let me introduce you to Romantic Castles of Ireland. Their website offers a choice of 4 Castle Wedding Venues in Ireland that would be a great choice for a couples who are looking for fairy tale wedding experience:
Simply browse their website, download their wedding brochures and don't hesitate to contact them with any questions.
Markree Castle
Markree Castle is an authentic, historic Irish Castle located in County Sligo on the route of the world-famous Wild Atlantic Way. This Castle Wedding Venue is surrounded by beautifully maintained gardens, which are a perfect location for all kinds of wedding photography – from formal group family photos to intimate Bride & Groom photo session. It is an exclusive hire venue that offers full of privacy and intimacy for you and all your wedding guests. An added bonus is that you will get to meet their gorgeous Irish Wolfhound, named Roisin that lives at the castle and has an amazing friendly personality. If you consider having Markree Castle Wedding, you must check the links below:
Markree Castle Wedding Brochure
Markree Castle Destination Wedding
Markree Castle Wedding of Lindsay & Kevin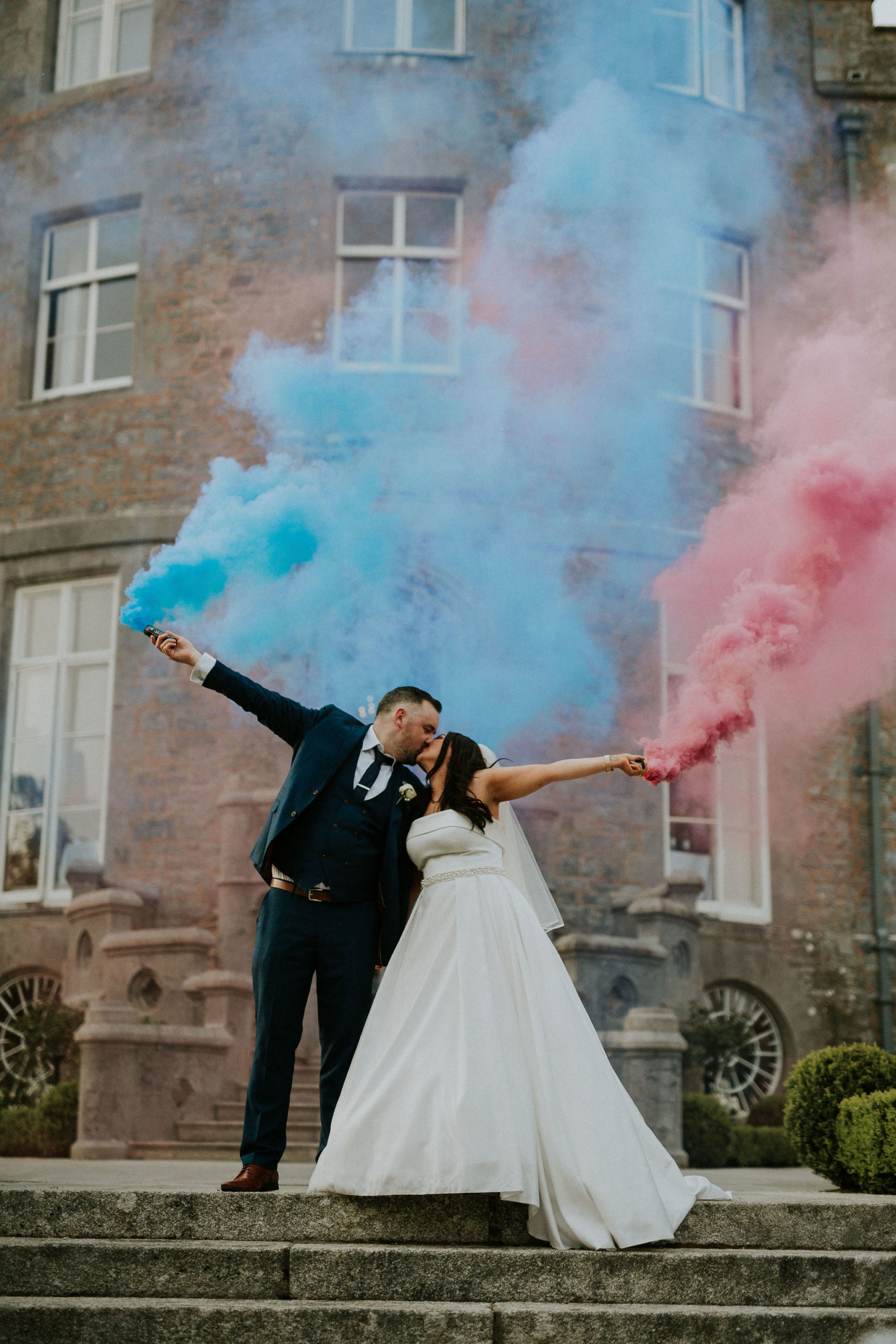 Ballyseede Castle
Ballyseede Castle is a luxury 4 star Castle hotel located just outside of Tralee town, County Kerry. Close to the famous Ring of Kerry, within short distance to Kerry airport (15 minutes) and Shannon airport (40 minutes). It's also the only Castle hotel in that area and it's wonderfully surrounded by thirty acres of woodland. No wonder why this place got following awards:
If you decide to go with Ballyseede Castle Wedding you will get the best of two worlds: historic charm mixed with modern, luxurious amenities.
Bellingham Castle
Bellingham Castle is located in Castlebellingham village in County Louth along Ireland's Ancient East, close to Cooley Mountains and on the banks of the River Glyde. Both, Dublin and Belfast airports are just 50 minutes away. It's a 17-acre, luxury estate available for exclusive hire so you can have 100% privacy during your beautiful wedding day. Bellingham Castle Weddings are elegant, sophisticated, intimate, very luxurious but warm.
Bellingham Castle Wedding Packages
Bellingham Castle Wedding Brochure
Cabra Castle
Cabra Castle is one of the leading luxury hotels in Ireland and is also one of the best-known castle wedding venues in Ireland. Beautifully set in County Cavan, on a 100-acre estate, with the backdrop of the magnificent Dún a Rí Forest Park. It's only an hour away from Dublin and Belfast airports which makes it a perfect choice for all kinds of Destination Weddings in Ireland. Cabra Castle is a phenomenal venue with a history, stunning architecture and luxurious interiors that offers a true Irish Castle experience.
If you think that Castle Wedding in Ireland would be something just for you, don't hesitate to check those 4 lovely options. Read reviews from happy couples and turn your wedding in one and only Irish castle experience. Visit Romantic Castle of Ireland to find out more information and get contacts that will help you organize your dream wedding day.
Feel free to check out my other Wedding Guides, where I share my experience to help with stress-free wedding planning:
Planning a Destination Wedding in Ireland or Elopement in Ireland? Please take a look at the links below:
Best Documentary Wedding Photographer 2020-2021 by Irish Enterprise EU Business News
Wojciech Koza Photography, Documentery Wedding Photographer working in Ireland : Sligo, Kildare, Kilkenny, Waterford, Wiclow, Wexford, Cork, Killarney, Galway & Dublin, available for Nationwide and Worldwide travel.