Tips for a successful newborn session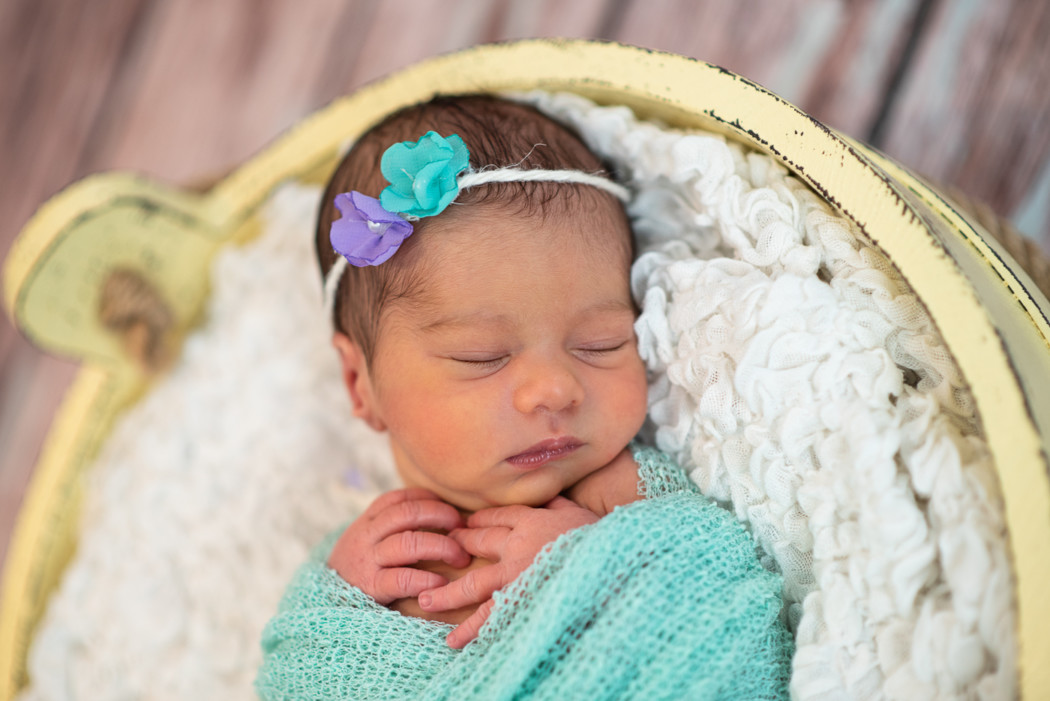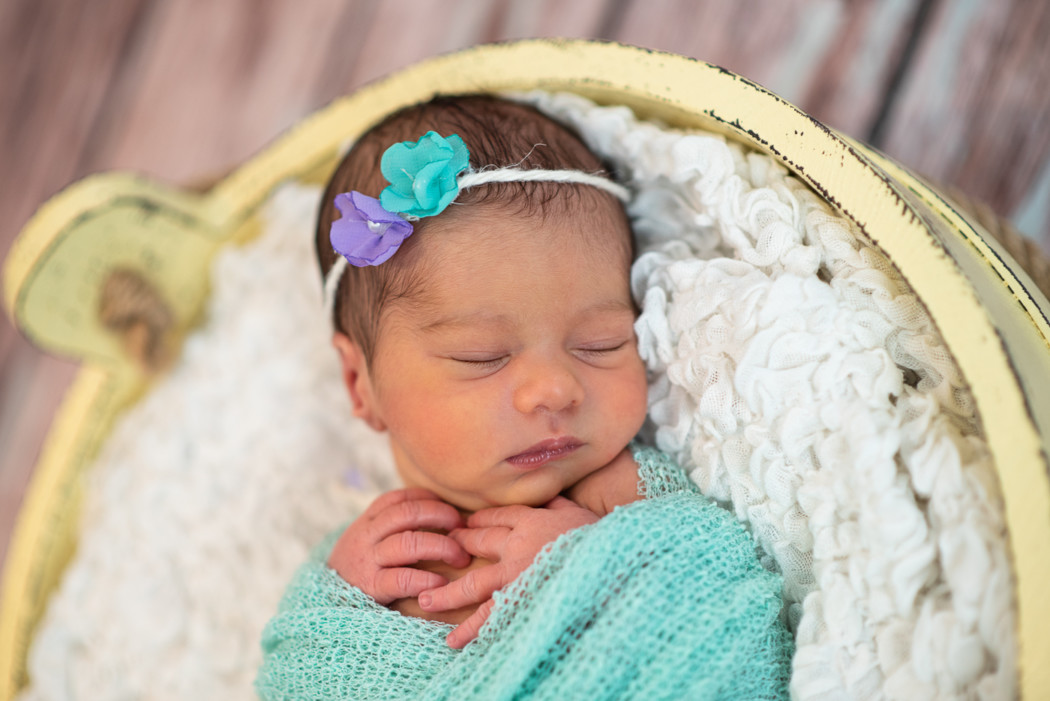 1. When is the best time to book your newborn session?
Sooner the better! If you are pregnant and know that you want a newborn photo session, please schedule your session as soon as you can. Once you are on the schedule, you will be given priority for session scheduling when your baby arrives. If your baby is already born, please do feel free to call and inquire about a session as I do try to fit in newborns whenever possible. We know that most babies do not arrive on that date, but it gives us an idea of when the session will actually happen. I ask for a text or email as soon as the baby arrives so I can get you onto the calendar before the baby reaches 14 days old.
2. Why newborn session has to be scheduled within 2 first weeks of life?
I can't stress how important it is to capture these images within the first two weeks of life.  I always say the sooner the better, but newborn photos are actually best between 5 to 7 days old.   The older they are the more alert they are which is never good when the goal is to have a sleeping baby.  As the 14 day mark approaches most newborns develop baby acne which produces major post production problems.  Those creamy skin tones and natural baby glow now start to look unnatural. I prefer to avoid it at all costs.
3. What to expect during your newborn session?
Warm place. When you arrive at my place the first thing you will notice is it will be very warm!. The place might be warmer than your home is usually so that the baby is comfortable and sleepy during the session. Please dress yourself  in light layers to avoid overheating. Heat also helps babies sleep better. We will be hot, but the baby will love it.
Time. A newborn session typically takes 2 to 4 hours. More than 50% of the session will be spent cuddling and feeding your baby so no worries if you find an hour has passed and I have not taken a single photo.  Each baby is so different and so is each newborn session. I have had sessions when the baby slept the entire time and others when the baby has cried and nursed for the majority of the session. Babies will sleep, but when they are being moved around a lot, their sleep isn't near as solid and posing them takes time. We may ask you to nurse (or feed) the baby during our session if they start to get cranky.
Birthday suit. The majority of the session your baby will be naked or in nappy only,  but posed so that all private areas are covered.  If you don't want these types of photos of the baby taken, just let me know!  These are your pictures you need to be happy with your outcome! I have tons of simple rompers, pants, hats, props etc.Newborns look best in their birthday suit – clothing is usually too large and baggy on them, and it does not make a very good portrait. We are discreet with their girl & boy parts, and they are never shown in the image. Your little one will most likely poop and pee some props. This is 100% natural and expected. Please do not feel embarrassed when this happens, because they all do it.  It is all just a part of the process!
4. How can I prepare My Baby before session?
Keeping baby active and feeding prior session. If at all possible try to keep your baby awake 90 minutes prior to the session.  It can be a challenge but trust me this will benefit in the long run. You can do this by bathing, talking to baby, massage, nappy changing or simply trying to engage baby prior to the session. Keeping your baby stimulated, for at least an hour if not more before the session, will ensure that he/she is asleep during the session. Our aim is for baby to fall into a deep sleep throughout the session and keeping baby active and feeding just before will encourage this. This is easiest done if you plan to feed your baby 3 hours before the newborn session so he/she will be awake and hungry before your leave your home or when you arrive at my place.  If baby is hungry before you leave go ahead and feed him/her or you are more than welcome to make your self comfortable and feed your baby when you arrive. A full & sleepy baby is always happiest. Feed and burp the baby right before the session to ensure baby is happy and sleepy.
Breast feeding mommies! There are certain foods that you should definitely avoid for a 2-3 days before the session to limit gassiness, and restlessness during your session. Foods such as coffee, chocolate, and soda can keep the baby awake because of the caffeine. Citrus fruits can cause gas, spitting up, and diaper rash. Dairy can be another culprit of colic symptoms, as well as broccoli, nuts, and wheat.  Seems like a long list….But avoiding these foods will more than likely ensure a happy and calm tummy for your little one.
How to dress my baby for a session? Please do not over dress the baby! Keep it simple!  A  onesie or easily removed sleeper works great so they do not have to be disturbed. No layers, if the weather is cold or damp etc, consider using blankets or sleep sacks, bundle me, etc. Something that could be easily removed.

Pacifier. If you use a pacifier bring it with you, but don't use it prior to the session. It will help soothe the baby when he or she becomes restless, making it much easier to continue or transition from shot to shot. If You are against pacifiers, or do not plan on using one with your child – it's totally ok.

Don't worry about baby acne or little scratches. All photographs are retouched and edited, this will either eliminate or drastically minimize these. If your baby has extremely dry skin, try putting baby lotion etc. on prior to coming to your session and bringing extra with you. This will help the retouching process.
5. What should I bring to my newborn session?
I have spent years collecting cute little props and delicate hats and headband for newborn photo shoots so no need to bring a thing. However if you have something special like a hand knit blanket made by Grandma or a cute little stuffed animal given to you by someone special than by all means bring it.  I will figure a way to work it into your session.Baby will be naked for some of the images. This is the one time in their life it is ok to be photographed nude. Wraps, blankets and diaper covers can be used on the baby. Keeping everyone else in neutral colors will keep the focus on baby when they are swaddled in a colorful wrap. We do not recommend using newborn outfits because they tend to be too big and cover their face when parents hold them. However, if grandma made a special outfit, let's take a few shots!
What to bring from home?
A newborn session can take up to 3 hours so a "newborn session kit" is a great idea. Here are some items to include:
Your special blanket, wrap or props.
Snacks & drinks for Mom & Dad
Extra milk or formula
Diapers & wipes
Pacifier
6. Safety Dance! Your baby is in safe hands. If there is ever a point during the session where you become uncomfortable, please let us know. We will not put the baby in unsafe positions, even if the parent wants to get a specific pose! If we feel it is unsafe, we will not proceed. The baby's safety comes first.