Markree Castle Weddling – Sligo Wedding Venue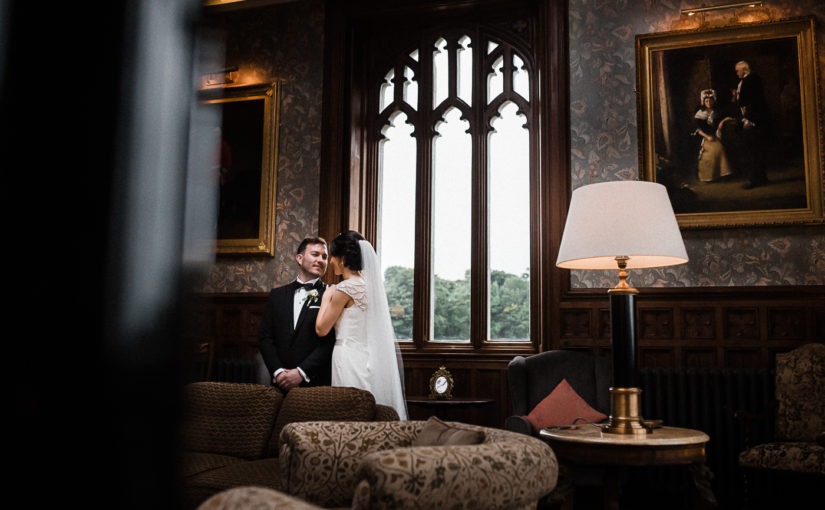 If you are looking for a fairytale location that will make all of your wedding day fantasies come true, this is one amazing wedding venue that you will definitely want to consider for your big day. I have had many occasions of doing photography at real weddings in Markree Castle and, wedding after wedding, this is one place that can offer you everything in one package. Beautifully set in the heart of the rolling Sligo countryside, on the route of the Wild Atlantic Way. This is an exclusive hire venue so you can be assured privacy and intimacy for you and all your guests. You can have a run of the castle as your own home for the day with a drinks reception in the Grand Hall in front of the fire, dinner in the chandelier lined dining room and dancing in the lounge on the specially designed dance floor. What's more – this venue has its own original Victorian Gothic chapel with beautiful stained glass windows and picture perfect garden, which makes a perfect location for an outdoor ceremony, as well as for your Bride & Groom session. Stunning setting with mature trees, a rose garden and grounds along the river Unshin, including a boathouse and woodland walk. This venue is a perfect choice for every season absolutely deserves all the compliments and recommendations it gets. I would love you to look at some of the photographs that I have captured here and if you would like to see weddings at this venue, please click here https://sligo-photographer.com/real-weddings-photography/
I am sure that you will agree that this is a very special alternative wedding venue in Sligo that has so much too offer.